Activision Blizzard Withdraws Titles from GeForce NOW; Supercell Revenue Climbs 2%
by Mathew Broughton on 12th Feb 2020 in News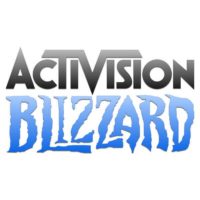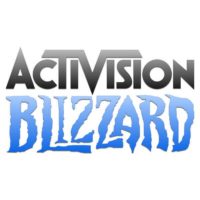 TheGamingEconomy's Daily Digest brings you the prevalent business stories in gaming. In today's news: Activision Blizzard withdraws titles from GeForce NOW; Supercell revenue climbs 2%; and DKB bank to offer esports scholarships.
Activision Blizzard withdraws titles from GeForce NOW
Activision Blizzard has withdrawn its titles from the Nvidia GeForce NOW cloud gaming platform, just a week after the service launched fully. At the time of publication, neither company has cited a reason for the request, which has seen the removal of titles including Overwatch, World of Warcraft, and Call of Duty from the nascent platform. Prior to the service launching Nvidia reportedly aimed to contact each publisher listing titles on GeForce NOW, suggesting contractual negotiations would have been completed by the time the service launched.
As previously reported in TheGamingEconomy, Activision Blizzard and Google recently signed a multi-year partnership agreement which saw Google Cloud become the "preferred provider" for the California-based publisher's game hosting infrastructure, which potentially conferred some degree of exclusivity towards Google's Stadia cloud gaming platform. One of the major early draws for consumers towards cloud gaming has been the openness of the channel compared to the exclusivity and carriage negotiations associated with traditional console platforms, hence the withdrawal of Activision Blizzard's titles will be of concern, should it indeed be due to exclusivity clauses.
In a statement on its website, an Nvidia spokesperson said, "Per their request, please be advised Activision Blizzard games will be removed from the service. While unfortunate, we hope to work together with Activision Blizzard to re-enable these games and more in the future."
In other cloud gaming news, mobile manufacturer Samsung has announced a partnership with Microsoft, with the companies working together on the latter's Project xCloud streaming platform. The agreement also sees Microsoft's Forza Street PC racing title debuting on Samsung's Galaxy mobile devices, the first time the Forza IP has been released on mobile.
Update (09:26 GMT, 17/02/2020): Nvidia has released a statement asserting that the removal of Activision Blizzard' titles from the GeForce NOW cloud gaming platform was over a contractual "misunderstanding", whereby the developer-publisher wanted to negotiate on a new commercial agreement once the streaming service came out of beta. The statement provided in full to Bloomberg reads, "Activision Blizzard has been a fantastic partner during the GeForce Now beta, which we took to include the free trial period for our founders' membership. Recognizing the misunderstanding, we removed their games from our service, with hope we can work with them to re-enable these, and more, in the future."
Supercell revenue climbs 2%
Supercell has posted its financial results for the fourth quarter and full year of 2019, with revenue climbing by 2% to reach €1.39bn (£1.17bn). While sales were up, earnings before interest, taxation, depreciation and amortisation (EBITDA) fell by 4% to €517m (£436.2m). In a blog post associated with the results, Supercell CEO and co-founder Ilkka Paananen also revealed that the Helsinki-based firm had also contributed €100m (£84.4m) in corporate tax in its native Finland, while additionally reffering to its commitments to offset 200% of its direct carbon dioxide emissions as part of a voluntary agreement with the United Nations Environment Programme (UNEP).
Paanen also revealed that Supercell would be suspending its growth, in terms of employee numbers, in order to retain the company culture, writing, "A major component of our mission – i.e. to be the best place for the best teams to develop games – involves keeping the company as small as possible. This is because we believe smaller size minimises the amount of bureaucracy and processes while maximising room for innovation. And, we all simply like to work in a smaller company! Anyway, last year some of our game developers actually got concerned that the company might be getting too big too fast as we grew to just over 300 in size. We had a big discussion about this and, as a result, decided to slow down our growth significantly until we feel confident that we can keep our culture intact despite the growth."
Through 2019 Supercell also made a series of global strategic investments through its funding arm, namely acquiring holdings in Luau Games (Malmö), Ritz Deli Games (Oakland, CA), and an input of €1m (£844,000) into Wild Games (Stockholm).
DKB bank to offer esports scholarships
German direct bank Deutsche Kreditbank AG (DKB) has announced that it will offer a scholarship in German-speaking countries to young League of Legends players, as part of a partnership with LoL Prime League, the recently-formed Esports Player Foundation, and global sports marketing agency Lagardère Sports. While the compensation available to players has not been disclosed, it is understood that funding will commence from spring 2020, and will focus on assisting "ambitious gamers on their way to professionalism and to create role models for the general public", while balancing their esports activities with work and education commitments. Consumer lenders appear to be extending their focus into the gaming industry, with the scholarship coming after UK lender Barclays offering loans to developers offset against VGTR payments.
From the DKB perspective, the partnership has been fostered to expand its branding presence, and will also inter online and offline activation, most notably releasing strategic advice to players to help them maximise their use of the Gold in-game currency. DKB is also making extensive investments to pivot towards becoming a TechBank, ie a technology company with a banking licence.
Activision BlizzardBrands and Brand PartnershipsCloud gamingesportsFinancial ResultsMobilePartnership