Jagex Acquired for USD$530m; ESL & Dreamhack Enter Twitch Exclusivity Deal
by Mathew Broughton on 29th Apr 2020 in News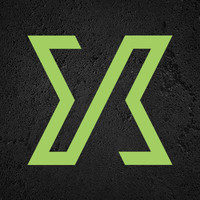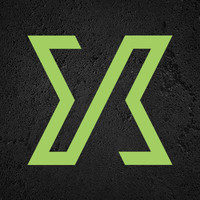 TheGamingEconomy's Daily Digest brings you the prevalent business stories in gaming. In today's news: Jagex acquired for USD$530m (£426m); ESL and Dreamhack enter Twitch exclusivity deal; and Scopely acquires PierPlay.
Jagex acquired for USD$530m (£426m)
Cambridge-based developer Jagex has been sold by Fukong Interactive to US investment management firm Macarthur Fortune Holding LLC, via its Platinum Fortune LP vehicle, for the sum of USD$530m (£426m). Hong-Kong based developer services firm, Hongtou Network, another Fukong subsidiary, was also acquired.
The purchase appears to represent a highly successful exit for Fukong, which bought Runescape developer Jagex in 2016 for USD$230m (£185m). According to the press release announcing the deal, the Jagex management team will remain in place for the immediate future, while Macarthur Fortune will make additional strategic investment in the company to attract new players towards Runescape titles through marketing efforts and R&D.
In a brief statement commenting on the acquisition, Jagex CEO Phil Mansell wrote, "The combined strength of Macarthur Fortune and Jagex will both support and enhance our strategic plan to deliver great gaming experiences to our communities of RuneScape players and build on our portfolio with more living games for a global audience."
ESL and Dreamhack enter Twitch exclusivity deal
Modern Times Group (MTG) subsidiaries ESL and Dreamhack have signed a three year deal with Twitch, which will see the streaming service acquire the rights to English language broadcasts of the esports organisations' tournaments on a non-exclusive basis in 2020, before holding exclusivity for 2021 and 2022 (excluding digital platforms for existing linear TV partners). Specifically, the deal covers all tournaments under the ESL Pro Tour marque for CounterStrike: Global Offensive (CS:GO), Starcraft II, and Warcraft III. While financial terms for the deal were not disclosed, it is thought to be the largest exclusive deal between a third-party esports tournament organiser and a livestreaming broadcast partner. The deal comes after Google signed a similar deal with Activision Blizzard in January for exclusive broadcasting rights for its tournaments through the YouTube platform, rumoured to be worth considerably more than USD$90m (£73m).
Commenting on the partnership, Jørgen Madsen Lindemann, President and CEO of MTG, stated, "This both strategically and financially important deal between Twitch, ESL and DreamHack further establishes esports as a highly relevant global media product. We're convinced that it is the first of many major leaps that esports as a media product is bound to take in the coming years."
Scopely acquires PierPlay
Mobile publisher Scopely has acquired developer PierPlay for an undisclosed sum, following their collaboration on the recently-released Scrabble Go title, which has been played by more than two million users. PierPlay has been operating out of Scopely's Los Angeles head office while it developed Scrabble Go, with the two companies having collaborated since PierPlay's launch in 2016. The Scrabble Go title will now be maintained by Scopely's Barcelona studio, while PierPlay will refocus on an unannounced casual project.
As previously reported in TheGamingEconomy, Scopely recently raised USD$200m (£161m) to support its M&A activity, which later doubled to USD$400m (£321m) following additional contribution from consumer investment firm The Chernin Group. The publisher's most recent prior acquisition was that of FoxNext Games Los Angeles and Cold Iron Studios from Disney, thought to be worth approximately USD$250m (£201m).
Speaking to VentureBeat, Scopely Chief Revenue Officer Tim O'Brien said, ""Acquiring developers that we work with is a big part of our studio ecosystem strategy. We met them in 2016 as they were rolling out of Playtika and their Bingo Blitz game. We knew we could get the Scrabble license and they thought it would be amazing to work on. We thought it was a good fit and funded them from day one."