Tencent & Huawei Partner for Cloud Gaming; Colopl Acquires Mages
by Mathew Broughton on 30th Mar 2020 in News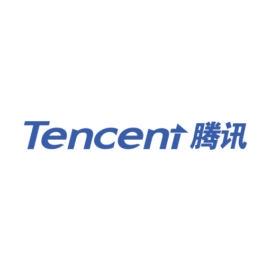 TheGamingEconomy's Daily Digest brings you the prevalent business stories in gaming. In today's news: Tencent and Huawei partner for cloud gaming; Colopl acquires Mages; and HQ Trivia returns.
Tencent and Huawei partner for cloud gaming
Tencent has partnered with Huawei to launch a co-innovation development lab which will power a new mobile cloud gaming platform, termed GameMatrix. The collaboration will leverage Huawei's Kunpeng processor technology with the firms prioritising emerging areas within the gaming industry, namely artificial intelligence (AI), virtual reality (VR), and augmented reality (AR). The partnership will also cover engine feature development, optimisation, and chip debugging.
GameMatrix is the latest in a series of cloud gaming initiatives by Tencent, having partnered with Intel last year for its Tencent Instant Play service for PC and smartphones, launching Tencent Cloud as part of its WeGame service in China, and working with Nvidia on the Tencent START platform which opened to public testing late last year.
Colopl acquires Mages
Mobile developer publisher Colopl has announced the acquisition of 100% of shares in Tokyo-based entertainment company Mages Inc. from parent company Chiyomaru Studio for a minimum consideration of approximately JP¥1.612bn (£12.0m), with an additional earn-out payment of up to JP¥1bn (£7.4m) upon competition of performance targets. Mages, formerly operating as 5pb. Inc., operates as a video game publisher, record label, and publishing marque for novels. The acquired firm became independent of previous owners Kadokawa Group only in July last year.
A statement from a Colopl spokesperson reads, "By adding Mage's original IP creation and popular IP to our group, we expect to further improve our competitiveness in our mainstay mobile services business. With Mages joining the group and strengthening its financial base and business management system, the company has accelerated the creation of business." (translated)
By the close of trading, investors had reacted positively to news of the acquisition, with Colopl Inc. (TYO: 3668) stock price climbing by 2.35% to JP¥829 (£6.17) per share.
HQ Trivia returns
Mobile quiz title HQ Trivia resumed activity on Sunday evening, after an anonymous investor purchased the shuttered firm for an undisclosed sum. The show returned with a prize fund of USD$1,000 (£802), while its new owners also made a USD$100,000 (£80,250) donation to the World Central Kitchen charity. As previously reported in TheGamingEconomy, HQ ceased operations last month after principal investors withdrew support for the New York-based company after a proposed acquisition fell through, it is unclear whether the new owner made the previous bid to purchase the firm.
At the height of the company's popularity in 2018, the firm attracted a market valuation of USD$100m (£80.25m) following a USD$15m (£12m) round led by Founders Fund. However player numbers declined markedly, by a measure of 92% year-on-year, following a lack of product development, engineering issues, and increased prevalence of cheaters within the app.
TagsCloud gamingDeveloperM&AMobilePartnershipPublisherTencent