SEA Telcos to Launch Gaming Joint Venture; Horizon Raises USD$5m
by Mathew Broughton on 9th Mar 2020 in News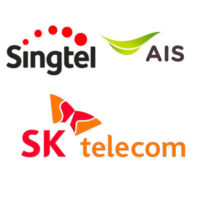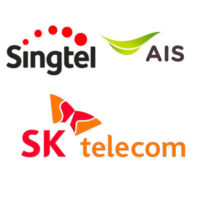 TheGamingEconomy's Daily Digest brings you the prevalent business stories in gaming. In today's news: SEA Telcos to launch gaming joint venture; Horizon raises USD$5m (£3.8m); and Nvidia acquires SwiftStack.
SEA Telcos to launch gaming joint venture
Singapore Telecommunications (Singtel), its Thai affiliate Advanced Info Service (AIS), and South Korean firm SK Telecom have partnered to launch an as-yet unnamed joint venture focusing on gaming-related revenue streams. The new collaboration will focus on partnering with international developers operating in the Southeast Asian (SEA) region, as well as furthering existing work by each of the telcos in the space, to develop the gaming and esports ecosystem within the area. According to sources familiar with the enterprise, the joint venture will launch platform services such as broadcasting esports tournaments and a gaming social network, as well as investing in and operating satellite gaming media businesses.
Announcing the joint venture, Singtel International Group CEO Arthur Lang said, "Gaming is growing in popularity as digital entertainment for our customers in the region. There are some 200 million gamers in our markets, and the numbers continue to grow[...] By combining our strengths with SK Telecom and AIS, both pioneers in entertainment, esports and gaming, we can contribute significantly to the gaming scene - from offering local community engagement solutions to content and payment channels, which are often regarded by game developers as challenges to enter Asian markets. We look forward to launching our new initiative later this year."
At the time of writing, Singapore Telecommunications Ltd. (SGX: Z74) share price has fallen by 4.75% to SGD$2.81 (£1.56), largely attributed to a wage freeze imposed in response to concerns regarding the ongoing Covid-19 coronavirus outbreak. Advanced Info Service PCL (BKK: ADVANC) stock is down 3.83% at TH฿188.50 (£4.58), while SK Telecom Co Ltd (KRX: 017670) is down 1.57% at KR₩219,000 (£140.97).
Horizon raises USD$5m (£3.8m)
Horizon Blockchain Games has raised USD$5m (£3.8m) in a funding round led by Initialized Capital, with support from new investors ConsenSys, CMT Digital, and Regah Ventures, along with further backing from existing partners Golden Ventures, DCG, and Polychain. The investment is reportedly an extension of a previous seed round of USD$3.75m (£2.87m) raised in July last year, also led by Initialized. The funding will be used by the Toronto-based firm to support the launch of its Ethereum-based trading card game SkyWeaver, currently operating in closed beta, along with expanding its blockchain infrastructure.
In a blog post announcing the funding, Horizon Blockchain Gaming CEO and co-founder Peter Kieltyka said, "Since founding Horizon in January 2018, we've been on a mission to pioneer a new dimension of gaming that belongs to its players and creators. We've been working hard to build the right team, the right technology, and the right products to make this new dimension real. Our team has grown to 24 full-time members, and we are proud of the culture and values we're building our organisation around."
Nvidia acquires SwiftStack
Cloud storage and management solutions provider SwiftStack has signed an agreement to be acquired by Nvidia for an undisclosed sum. The two firms first partnered in 2019 to support Nvidia's GDX server and supercomputer, which provides AI and machine learning capabilities. While the exact terms of the agreement have not been disclosed, Swiftstack has previously raised USD$23.6m (£18.1m) in three funding rounds, the most recent of which came in 2014, with the funding coming from OpenView, Storm Ventures, Mayfield Fund, and UMC Capital.
In a statement, SwiftStack CPO and co-founder Joe Arnold said, "To our existing customers—we will continue to maintain, enhance, and support 1space, ProxyFS, Swift, and the Controller. SwiftStack's technology is already a key part of Nvidia's GPU-powered AI infrastructure, and this acquisition will strengthen what we do for you. Building AI supercomputers is exciting to the entire SwiftStack team. We couldn't be more thrilled to work with the talented folks at Nvidia and look forward to contributing to its world-leading accelerated computing solutions. I'm personally excited about what the team and I will be building at Nvidia."
In further developments from Nvidia, 2K Games has become the latest publisher to remove its titles from its GeForce NOW cloud gaming service, following similar withdrawals by Bethesda and Activision Blizzard. 2K has not clarified the reason for pulling its games from the service, though this is likely to be over the commercial agreement for hosting its titles on the platform. Meanwhile Epic Games CEO Tim Sweeney has posted a message of support for the GeForce NOW service, saying his firm will be improving its integration with the platform. "It's the most developer-friendly and publisher-friendly of the major streaming services, with zero tax on game revenue." Sweeney stated on Twitter, "Game companies who want to move the game industry towards a healthier state for everyone should be supporting this kind of service!"
At the time of writing, Nvidia Corporation (NASDAQ: NVDA) share price has fallen 6.98% in pre-market trading, down to USD$247.48 (£189.53).