Microsoft Viewing Google and Amazon as Main Competitors; DeNA Reports JP¥49.4bn Loss
by Mathew Broughton on 6th Feb 2020 in News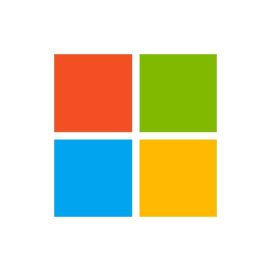 TheGamingEconomy's Daily Digest brings you the prevalent business stories in gaming. In today's news: Microsoft viewing Google and Amazon as main competitors; DeNA reports JP¥49.4bn (£346m) loss; Zynga posts record annual revenue; and Nexon Korea agrees 6.8% salary raise with union.
Microsoft viewing Google and Amazon as main competitors
Microsoft is viewing big tech firms, namely Google and Amazon, as its main competitors in the gaming landscape, as opposed to its traditional console rivals Sony and Nintendo, according to Phil Spencer, executive vice president of gaming at the Washington-based firm. The comments indicate Microsoft is placing heavy strategic emphasis on its cloud gaming technology, Project xCloud, and in assessing its market standpoint compared to Google's Stadia service along with the unannounced AWS-powered platform from Amazon, rumoured to launch this year. The statements come ahead of the launch of the next-generation Xbox Series X, which is expected to offer significant integration with Microsoft's Project xCloud streaming service.
Speaking to Protocol, Spencer also revealed that the shift in focus towards fellow big tech players is the reason for its recent openness to enabling cross-play between PC/Xbox and those of Sony and Nintendo. "I don't want to be in a fight over format wars with those guys while Amazon and Google are focusing on how to get gaming to 7 billion people around the world," said Spencer. "Ultimately, that's the goal."
DeNA reports JP¥49.4bn (£346m) loss
Japanese mobile and e-commerce provider DeNA has reported an impairment loss of JP¥49.4bn (£346m) during the third quarter of the 2019-2020 financial year, primarily attributed to loss of goodwill in its gaming division, declining profitability of legacy titles, and reduction in consumption of virtual currency. Revenue from its games unit reached JP¥19bn (£133.1m), a 4% drop from the same period last year, while operating profit fell by 36% year-on-year to JP¥2bn (£14m).
In efforts to return to profitability, DeNA will be prioritising the development of major IP, akin to its Mario Kart Tour title published by Nintendo, as well as streamlining fixed costs. This has already led to the shuttering of its Torikago Scrap March mobile RPG and action MMO Fantasy Earth Genesis titles.
During the quarter DeNA repurchased 12,187,100 shares for a total cost of JP¥22.58bn (£158.2m). Following the release of the results statement, DeNA Co Ltd (TYO: 2432) stock price fell by 9.67% from the previous close to JP¥1,598 (£11.19) per share.
Zynga posts record annual revenue
Zynga has posted company-record annual revenue of USD$1.32bn (£1.01bn) in 2019, an increase of 46% from 2018 figures, with full-year operating income climbing 171% to USD$41.92m (£32.20m). Advertising has been cited as a strong driver of this growth, with revenue and bookings from in-game ads up 17% to USD$274m (£210m). Despite the ostensibly strong performance, Zynga has seen inconsistent income over the course of 2019, posting losses in Q1 (USD$56m/£43m), Q2 (USD$129m/£99.1m) and Q4 (USD$3.5m/£2.7m), with profit margin helped by the record USD$230m (£177m) taken in Q3, largely attributed to the sale of its San Francisco headquarters for USD$600m (£461m) in May.
In the executive summary associated with the results, CEO Frank Gibeau and CFO Ger Griffin stated, "Our results were well ahead of guidance across all key financial measures driven by strength in live services, coupled with remarkably strong advertising seasonality and yields […] Live services were the primary driver of our 2019 results and are the foundation of our multi-year growth strategy. By consistently delivering innovative bold beats, we generated strong, recurring growth from our portfolio, led by our forever franchises."
At market close, Zynga Inc (NASDAQ: ZNGA) stock price had fallen by 2.47% to USD$5.93 (£4.56).
Nexon Korea agrees 6.8% salary raise with union
Nexon Korea has reached a "tentative agreement" with labour union Starting Point to raise the average wage within the company by 6.8% in 2020, the first time a wage increase has been made public according to the Korea Herald. The negotiations have also resulted in a similar remuneration rise for the Nexon GT subsidiary. The salary hike follows protests by the publisher's staff in September over project cancellations, studio closures and restructuring.
Unionisation of game industry workers is becoming an increasingly prevalent subject within the sector, with 54% of surveyed developers in the State of the Industry report by GDC supporting the movement, with only 16% disagreeing. As reported in TheGamingEconomy, the Communications Workers of America (CWA) recently launched the Campaign to Organize Digital Employees (CODE) to coordinate unionisation efforts.
Nexon Co Ltd (TYO: 3659) shareholders seemingly responded positively to the news, with the Tokyo-based firm's price rising by 0.31% to JP¥1,610 (£11.28) per share.