Xbox Series X Revealed; Game.tv Raises USD$25m (£19m)
by Mathew Broughton on 13th Dec 2019 in News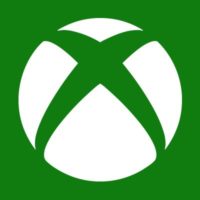 TheGamingEconomy Daily Digest brings you the trending business stories in gaming. In today's edition: Xbox Series X revealed; Game.tv raises USD$25m (£19m); and High Fidelity lays off 50% of staff.
Xbox Series X revealed
Microsoft has revealed its next generation console, the Xbox Series X, at this year's The Game Awards. Technical specifications for the device, previously known under the Project Scarlett moniker, have also been reiterated, with the console purportedly being able to support 120FPS and 8K visuals. Further details about the controller have also been announced, with software developments to minimise latency and a reduction in size so that 98% of the general population will be able to use the controller comfortably, compared with 95% for Xbox One equivalents.
As previously reported, the console will support Microsoft's xCloud streaming service through its Game Pass subscription platform. However, given the recent turbulent launch of Google's equivalent Stadia service, expectations on its capabilities given modern hardware and WiFi systems have cooled somewhat, with the service notably omitted from Microsoft's announcement. Meanwhile, the newly-revealed name of the console lends credence to suggestions that there may be more than one Series X console to debut in the near-future, with head of Xbox Phil Spencer strongly hinting this would be the case in an interview with Gamespot, saying, &#822In the name 'Series X', it gives us freedom to do other things with that name so that we can create descriptors when we need to."
Game.tv raises USD$25m (£19m)
Game.tv has announced that it has closed a USD$25m (£19m) funding round led by Intel Capital, while simultaneously announcing the full launch of its Tourney platform, an AI-powered product designed to facilitate the running of mobile esports tournaments. The funding will purportedly be used for outreach and to scale the development of the platform.
In a statement announcing the funding, Rosen Sharma, CEO of Game.tv, said, &#822AI is the key. In esports today it is difficult to make money unless you are running large professional tournaments and events. Most tournaments run and make money from sponsorships, which exist only for the big events. AI doesn't need to make money in order to host an event, thus enabling tournaments in communities at any scale so long as people are willing to participate."
High Fidelity lays off 50% of staff
High Fidelity CEO Philip Rosedale announced yesterday (12th December 2019) that the San Francisco-based company will be laying off 50% of its staff, affecting an estimated 20 individuals, effective immediately. The company will also withdraw access to the Github repository for its open-source VR workspace platform as of January 15th 2020, while also removing its app portfolio from online stores. The firm's blockchain and High Fidelity stable coin (HFC) will continue to be supported up until that date, however holders will not be able to cash out HFC, nor spend it in the firm's marketplace, subsequently. The move marks the second round of redundancies in less than a year, with 25% of its staff axed in May when the firm transitioned from building a VR 'metaverse' to the virtual office programme. The company will be developing a new product, slated to be another Virtual World, though further details are not available at this time. High Fidelity was founded in 2013 and has received approximately USD$72.9m (£55.2m) in funding, with investors including True Ventures, Blockchain Capital, HTC, and Galaxy Digital.
In a statement announcing the cuts, Rosedale said, &#822We have decided not to commercialise the virtual workplace application at this time. Simply put, having taken a close look, while we can see that remote work is going to continue on its growth trajectory and we do have customers using it—the opportunity is not big enough today to warrant additional development. The work we've done over the past six months has been valuable in helping us understand how to make a 3D VR environment usable, stable, and accessible to first-time, non-gaming audiences, and that is intellectual property we will take forward into future work."