Gameloft Partners Blacknut for Cloud Gaming; PUBG Mobile Lifetime Revenue Passes USD$1.5bn
by Mathew Broughton on 12th Dec 2019 in News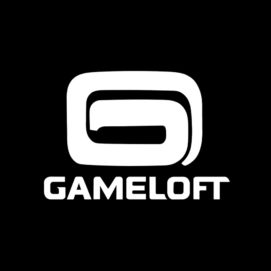 TheGamingEconomy Daily Digest brings you the trending business stories in gaming. In today's edition: Gameloft partners Blacknut for cloud gaming; PUBG Mobile lifetime revenue passes USD$1.5bn (£1.1bn); Sony hires Greg Rice and Christian Svensson.
Gameloft partners Blacknut for cloud gaming
Mobile publisher Gameloft Distribution Solutions has announced the launch of a cloud gaming service in partnership with Blacknut, which will see the two firms combine their respective catalogues of over 360 owned and third-party titles. The games will be available to stream to devices including set-top boxes and PCs, however it will seemingly be unavailable to smartphone users unless they are on a 5G mobile network.
As well as offering existing titles, the firms have also made an agreement to work on nascent projects specifically aimed towards the new platform. Gameloft has also recently partnered with Italian mobile operator TIM to develop a mobile subscription platform for apps, similar to offerings from Google (Play Pass) and Apple (Arcade). Meanwhile the company's approach to developing partnerships as opposed to in-housed services may be an explanatory factor behind the Paris-based publisher shuttering its offices in the UK and Australia.
In a statement, Yann Fourneau, VP global sales and distribution at Gameloft, said, ""We are convinced that subscription services and streaming are the next steps in the evolution of the video game industry. In line with our philosophy of allowing everyone to play games, regardless of their location and device, this partnership allows us to integrate a dimension of cloud-based cross-platform play into our offer through the game streaming technology provided by Blacknut."
PUBG Mobile lifetime revenue passes USD$1.5bn (£1.1bn)
Lifetime revenue for the battle royale title PUBG Mobile has passed USD$1.5bn (£1.1bn) since its release on 9th February 2018, according to estimates provided by Sensor Tower. Over USD$1.3bn (£990m), 88% of total sales, has been generated by the title in 2019, with the launch of it's Chinese adaptation (Game for Peace) having launched in May this year, along with implementation of its Battle Pass rewards and prizing system. Spending on the title continues to accelerate, with over USD$500m (£380m) having been generated since late September.
In terms of player spend per country, China is the leading market for the Tencent-developed title despite its later launch, with players spending approximately USD$614m (£466m) in the game, representing around 40% of the title's total revenue. The United States (USD$293m/£223m, 20% of total) and Japan (USD$117m/£88.9m) rank second and third respectively. However in terms of downloads, India boasts the most installs for PUBG Mobile, with 116 million downloads (21% of total), with China (108 million, 19%) and the US (42 million, 8%) rounding out the top three. The majority (72%) of player spend was generated via the Apple App Store (USD$1.08bn/£821m), with the remaining USD$438m (£333m) coming through Google Play.
Sony hires Greg Rice and Christian Svensson
Sony Interactive Entertainment (SIE) has hired two industry veterans to bolster global PlayStation operations. Greg Rice, former vice president of business development at Double Fine, joins the Tokyo-based conglomerate as global head of indie accounts, while Christian Svensson, former COO of Six Foot, will become the firm's head of global portfolio.
The appointments mark the latest senior staff changes at Sony, following the appointment of Herman Hulst as head of worldwide studios (WWS) for SIE, following the October departure of WWS chairman Shawn Layden in October. Simultaneously, Shuhei Yoshida, former president of WWS, remained within the company to head up a new initiative focusing on external independent creators, meaning he is likely to be working closely with Rice. Speaking to GamesIndustry.biz in November, SIE CEO Jim Ryan discussed the staff changes, saying, "I would say that our organisations and the way that we work will, by definition, need to evolve to keep pace with the change in how people play games, how games are distributed, how games are made, and the way games are consumed. I think that process of change is inexorable."