Game Financial Reports Round-Up: Sony, Sega Sammy, EA, Ubisoft, Rovio and More
by Will Freeman on 18th Nov 2019 in News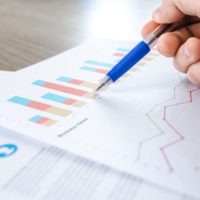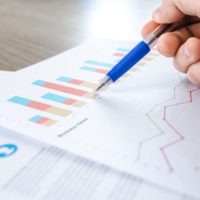 [UPDATED NOV 18TH]
Numerous gaming companies and related tech outfits have been sharing their new financial reports in recent days, with the Q3 financial quarter drawing to a close at September's close.
The likes of Activision Blizzard, Tencent, Sony, Rovio, EA, Ubisoft, Facebook, Apple, Zynga, Nvidia and many others have all made public insights into their commercial fortunes, making it somewhat hard to keep up.
As such, below we've rounded-up the key numbers from the most prominent reports. With companies in games and far beyond sharing their financials across the globe, we're focusing on some of the main players, along with the particularly interesting outfits. But do contact us over on Twitter if you'd like to see something added - or even put forward your own.
Each company name header below includes a link to take you to its full financial report, or an equivalent document.
Without further ado, here's the big financial figures from the past days and weeks (in alphabetical order):
Activision Blizzard
Activision Blizzard revenue for the third quarter of 2019 fell by 15% year-on-year to USD$1.282bn (£999m), according to published financial results. Net income also fell from USD$260m to USD$204m, a decline of 21.5%. Despite the shortfall, overall revenue still exceeding company expectations, with a predicted revenue figure of USD$1.105bn (£861m) set during the earnings release for Q2 2019. Call of Duty Mobile, which became the fastest-selling mobile game at launch, and World of Warcraft Classic, which saw the largest quarterly increase in subscribers, were highlighted as success stories for the firm.
Apple
Showing that it is far from struggling, Apple posted an impressive USD$64bn (£49.1bn) in revenue for the three months leading up to the close of Speedometer 2019, despite the fact that both iPhone and Mac sales have taken a dip. That's a 2% uplift in revenues compared to the same period for the previous year. Share value rose 4%, while net income dropped 3% to USD$13.7bn (£10.5bn). That fall was attributed to rising operating costs, which climbed USD$8bn (£6.1bn) to USD$8.7b (£6.7) over the period.
"We concluded a groundbreaking fiscal 2019 with our highest Q4 revenue ever, fuelled by accelerating growth from Services, Wearables and iPad," said Tim Cook, Apple's CEO. "With customers and reviewers raving about the new generation of iPhones, today's debut of new, noise-cancelling AirPods Pro, the hotly-anticipated arrival of Apple TV+ just two days away, and our best lineup of products and services ever, we're very optimistic about what the holiday quarter has in store."
Bandai Namco
Reporting on the six months ending  September 30, Japanese-headquartered outfit Bandai Namco saw net sales total ¥349,327m (£2.5bn), demonstrating a 4.4% YOY lift. Operating profits, meanwhile, hit ¥47,941m (£341.7m) - a 9.1% YOY climb - while recurring profits rose by 6.4% YOY to 48,746m (£347.5m).
Capcom
At the long-standing Japanese gaming icon, profits were up, but net sales dipped. In the six month period concluding on September 30 net sales were down 14% on the previous year's equivalent period, dropping to ¥37.2 billion (£263.7m). However, at ¥13.9 billion (£98.5m) operating income leapt forward a considerable 33.2%.
EA
Reporting on Q2 revenues, EA saw net books land at USD$1.28 billion (£982m). Total net revenue, meanwhile, lifted 4.7% YOY, reaching USD$1.35 billion (£1bn). Net income stood at USD$854 million (£655.5m). 68% of the total net revenue was secured through digital only sales. Mobile revenues for EA fared less well, falling 20% YOY USD$177m (£135.8m) across Q2 2019.
"The strong results this quarter illustrate the power of our live services and our core franchises. Strength in Ultimate Team, The Sims 4 and FIFA Online drove live services performance above
our expectations," said COO and CFO Blake Jorgensen in a statement. "Looking ahead, we are doubling down on live services combined with our core franchises. We're investing in games that people play for longer and engage with much more deeply. This focus will continue to drive growth and profitability for the company through the remainder of this year and beyond."
Nintendo
Overall, in the six-months that concluded on September 30, Nintendo saw net sales climb by 14.2% YOY to ¥443.97bn (£3.17bn). Operating profits, meanwhile, leapt up by 53.4% to ¥94.2bn (£672.7m), while profits hit to ¥91.9bn (£656.3m), marking a 32.1% YOY rise.
The Switch deserves a great deal of credit, having shifted 4.98 million units through the two quarters, but the Switch Lite appears to have pulled it's weight (or lack thereof), selling 1.95 million in the six months. Considering that it launched on September 20, 2019 - days before the financial period ended - those are impressive figures.
Nintendo also confirmed that its mobile efforts in isolation generated ¥19.9bn (£656.3m) across the six months, marking a YOY climb of 6.4%
Nvidia
Posting financials for its Q3 ending October 22, Nvidia has gained from its efforts in the games space, as well as from data center chip customers. Revue for the period totalled USD$3.01bn (£2.32bn), down 5% YOY, while non-GAAP earnings per share sat at USD$1.78 (£1.37)
"Our gaming business and demand from hyperscale customers powered Q3's results," said Jensen Huang, founder and CEO of Nvidia. "The realism of computer graphics is taking a giant leap forward with Nvidia RTX. "This quarter, we have laid the foundation for where AI will ultimately make the greatest impact. We extended our reach beyond the cloud, to the edge, where GPU-accelerated 5G, AI and IoT will revolutionise the world's largest industries. We see strong data center growth ahead, driven by the rise of conversational AI and inference."
Operating income for the period totalled USD$927m (£715.3m), while net income came in a USD$899m (£693.7); both down 4% YOY.
Rovio
The Angry Birds company saw group revenue climb 5.4% year-on-year to total €74.8 million (£63.9m) through Q3, while games revenue grew 5.2% in the same period, hitting €66.4m (£56.8m). The Finnish outfit also reported that games adjusted operating profit declined to €7.2m (£6.2m) year-on-year, attributing the fall "to much higher user acquisition investments".
The company spent €27.1m (£23.2) on user acquisition in Q3, or 40.8% of the games segment's revenue. That marked a significant lift on the previous equivalent period's 28.2% UA investment.
SEGA Sammy (SEGA)
Arriving today, SEGA Sammy's financial report detailed net sales of ¥165.5bn (£1.17bn) across the two quarters leading up to September 30, marking a 3.2% YOY decline. Operating revenue of ¥14.6 billion (£103.5) meanwhile, marked a climb of 43%. Thanks to the heritage of the Sammy part of the business - formed when the company merged with SEGA in 2004 - decreasing sales of pachislot and pachinko amusement machines explained much of the decrease in sales. The profit lift, meanwhile, was attributed to the fortunes of the digital goods within the Entertainment Contents Business division, which encompasses video games. Looking forward to the coming financial year, SEGA  Sammy predicts relatively ambitious net sales of ¥390bn (£2.76bn); 17.6% uptake.
Sony (PlayStation)
Sony revealed somewhat understated figures around its Game & Network Services (G&NS) division, where the PlayStation business sits. Sales and operating income dropped in the quarter ending September 30. G&NS sales fell 17% YOY to ¥454.4bn (£3.22bn). In the same time frame operating income went down 28 percent to ¥65bn (£460.8m). While it was recently revealed that the PS4 is now the second best selling console of all time - after the PS2 - Sony's financials also confirmed that sales of its current-generation console stood at 2.8m for the quarter, compared to 3.9m in 2018's equivalent period. Combined digital and physical software sales also fell to ¥255.6bn (£1.59m) for the quarter, compared to ¥317b (£2.24bn) for the previous year's period.
A company statement read: "The three most significant reasons for the decrease in expected profit year-on-year are a decrease in first-party software sales resulting from the postponement of The Last of Us Part II, [...] a decrease in third-party software sales resulting from a deceleration of free to play titles and the negative impact of exchange rates."
Stillfront Group
Stillfront Group - owner of Goodgame Studios - has seen a substantial uptake in revenues, with the June 2019 acquisition of Kixeye for USD$90m (£69.4m). In the quarter closing September 30, revenues totalled SEK517m (£41.4m), marking a 64% YOY climb. The most significant growth came through the group's Core division, where revenues of SEK289m (£23.1m) marked a 200% YOY lift. That amount accounted for 57% of all game revenues for the period.
Elsewhere, demonstrating a 73% YOY rise, adjusted EBITDA over the quarter peaked to SEK208m (£16.6m).
Tencent
Tencent's third quarter financial results highlighted total revenue increasing by 21% year-on-year and 9% quarter-on-quarter to reach CN¥97.24bn (£10.78bn). A strong performance from the company's smartphone gaming division, including the release of Call of Duty Mobile, has been cited as a factor behind the uplift in sales, with mobile revenue up 25% year-on-year to CN¥24.3bn (£2.69bn). However PC gaming revenue decreased by 7% to CN¥11.5bn (£1.28bn), which has been attributed to a decrease in subscribers for the Dungeon & Fighter (DNF) title developed by Nexon following its 11th anniversary content update. While total revenue increased, operating profit fell by 7% to CN¥25.8bn (£2.86bn), with the company's stock price falling by 2.32% to HKD319.8 (£31.79) per share at the time of publication.
Ubisoft
Across first half 2019 Ubisoft's (IFRS 15) sales came in at €697.5m (£600.8m), down 9.1% over the same period last year. While net bookings overall were down 11.4% to €661.1m (£569.4m), net booking for digital climbed 3.5% to €537.1 m (£307.5m)
"Our second-quarter performance demonstrates the solidity of our back catalog, which was fueled by the strong momentum of many of our titles. Having already seen very sharp growth in the first quarter, Assassin's Creed Odyssey delivered a further acceleration in performance compared with the previous opus in terms of sell through, player engagement and PRI. MAUs for Rainbow Six Siege reached a record high during the quarter and its PRI continued to increase. This game is making its mark in a highly competitive environment, particularly in the esports arena.
Zynga
Once an all-powerful force in Facebook gaming, Zynga detailed an impressive Q3 in its latest financials, including the highest quarterly revenue and bookings in the company's history. Now largely mobile-focused, Zynga saw revenues for the quarter lift 48% YOY to USD$345m (£264.8), while bookings reached $395m (£303.2), marking a 59% YOY improvement. A 1% dip in mobile daily active users marked a rare downturn in the report.
"In Q3, we achieved our best quarterly revenue and bookings in Zynga history," said CEO Frank Gibeau. "Our performance was driven by strong momentum across our live services, in particular record quarters from Empires & Puzzles and Merge Dragons!. Also, our recently launched titles, Game of Thrones Slots Casino and Merge Magic!, are off to great starts. With our raised guidance, Zynga is one of the fastest growing public gaming companies in 2019."
AppleConsoleFinancial ResultsGamingHardwareMobileMonetisationSonyUncategorizedUser Acquisition