Improbable Partners with Tencent Cloud; Unity Acquires Obvioos
by Mathew Broughton on 5th Nov 2019 in News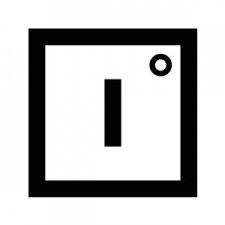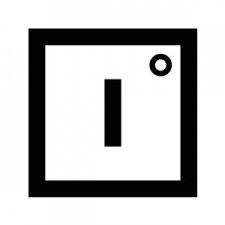 TheGamingEconomy Daily Digest brings you the trending business stories in gaming. In today's edition: Improbable partners with Tencent Cloud; Unity acquires Obvioos; Anzu.io enters Xbox Tools and Middleware Program.
Improbable partners with Tencent Cloud
London-based simulation software distributor Improbable has announced a partnership with Tencent Cloud, with the latter's computational resources now able to be utilised by Chinese developers using Improbable's SpatialOS platform. AI, game iteration speed and scaling multiplayer simulations are all purported to benefit from the collaboration. The firms have also announced the launch of the Improbable/Tencent Cloud Developer Program designed to support developers releasing games to be released in China, designed on the Spatial OS Platform, and running on Tencent Cloud. Qualifying participants will be eligible to receive technical support and Tencent Cloud credits to the value of CN¥72m (£7.9m).
Peter Lipka, CEO Asia for Improbable, said of the partnership, "Today's partnership with Tencent Cloud marks a major milestone for us in China. Not only is China a market of vital strategic importance for Improbable, but I have personally witnessed the great quality of developers here. I am very excited to work closely with Tencent Cloud to help Chinese game developers bring their games to life using SpatialOS."
Unity acquires Obvioos
3D development platform Unity has acquired Lille-based Obvioos, the firm behind the Furioos cloud gaming service, for an undisclosed sum. The Furioos platform has existing applications in several industries including architecture, construction, industrial product design, and advertising, with the firm expected to continue offering these services post-acquisition, with further alignment with the Unity 3D engine. Obvioos is the second recent acquisition for Unity, with the San Francisco-based firm having purchased DeltaDNA in September.
"We're a small team with big goals," says Christophe Robert, Obvioos Co-Founder and President. "By joining one of the leading 3D development platforms, we can better scale our video streaming services while closely aligning our technology with Unity. We're extremely excited about what's to come."
Anzu.io enters Xbox Tools and Middleware Program
In-game advertising platform Anzu.io has announced that it has entered the Xbox Tools and Middleware Program, allowing developers to place programmatic dynamic ad units in their games sold on the console. The units are also compatible with esports tournaments and streaming services, widening the potential reach of in-game marketing efforts. The move follows a successful Series A funding round worth USD$6.5m (£5.0m) for the Tel Aviv-based firm in August this year, and a hiring drive with Mike Cookson and Guy Ben-dov being appointed as chief strategy officer and strategic advisor respectively.
In a statement announcing the integration, Itamar Benedy, CEO and co-founder of Anzu, said, "We are glad that we will be able to bring in-game advertising to a premium platform like Xbox. Anzu is already working closely with Xbox to bring value to the community of developers, and we are happy to open new gates to further strengthen our partnership with them across all screens, including esports."