App Store Customers Spend £1.7bn Over Festive Week; Apple Issues Profit Warning
by Will Freeman on 4th Jan 2019 in News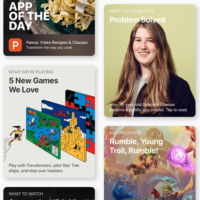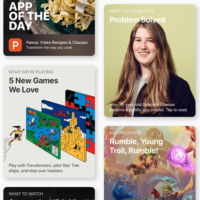 Apple customers across the world collectively spent USD$1.22bn (£1.7bn) in the week that ran from Christmas Day 2018 to New Years Day 2019: the company's user spending record for the period.
The festive week is famously a time for peaks in app spending; and clearly 2018/19 has been no different. On New Years Day alone, App Store users spent USD$322m (£254m), marking a new all-time single-day spending record for Apple's customers.
"The App Store had a record-breaking holiday week and New Year's Day", stated Phil Schiller, Apple's senior vice president of Worldwide Marketing. "The holiday week was our biggest week ever ,with more than USD$1.22bn spent on apps and games, and New Year's Day set a new single-day record at more than USD$322m.
"Thanks to the inspiring work of our talented developers and the support of our incredible customers around the world, the App Store finished off an outstanding 2018 and kicked off 2019 with a bang."
The figures, of course, come from all content available on the app store, and not gaming alone. Apple made clear, however, that 'gaming and self care' were the most popular categories in terms of consumer purchasing through the period. Multiplayer gaming dominated; and it will likely come as no surprise that Fortnite and PUBG were among the most popular titles downloaded. Supercell's Brawl Stars, Gameloft's Asphalt 9, and Mixi's Monster Striker were all highlighted by Apple as also attracting significant contributions to the record-breaking spend.
The App Store spending data comes a day after Apple issued a profit warning; its first since 2002, when the first-gen iPhone was still part of the company's product line (as highlighted by Wired).
2019's profit warning highlighted the fact that, across the final quarter of 2018, revenues would be up to USD$9bn (£7.1bn) lower than predicted, totalling a relative low of USD$84bn (£62bn). The news wiped up to 9% off Apple shares on Wall Street, with sluggish iPhone sales highlighted as the key factor in the revision in predicted revenues. Apple CEO Tim Cook specifically pointed to a slowdown of the Chinese economy – causing lower device sales in the region – as a significant factor in the profits dip. That perspective came only days after the nation's government reopened the local gaming market.
"While we anticipated some challenges in key emerging markets, we did not foresee the magnitude of the economic deceleration, particularly in Greater China", Cook wrote in his letter to investors. "In fact, most of our revenue shortfall to our guidance, and over 100% of our year-on-year worldwide revenue decline, occurred in Greater China across iPhone, Mac, and iPad."
The App Store spending record does, at least, prove that the festive period continues to present a significant opportunity to mobile game developers and distributors; all the more reason to start thinking now about how to prime your games for Christmas 2019. We touched on that subject right here, and will take a much more detailed look in the coming weeks.
App StoresChinaDeveloperGamingIn-AppMobileMonetisationPlayersPublisherUncategorized