Leaf Mobile Signs LOI to Acquire Truly Social Games; Nodwin Gaming Raises ₹1.64bn
by Mathew Broughton on 10th Mar 2021 in News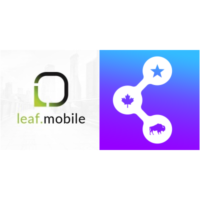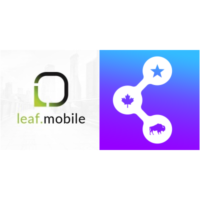 TheGamingEconomy's Daily Digest brings you the prevalent business stories in gaming. In today's news: Leaf Mobile signs LOI to acquire Truly Social Games; Nodwin Gaming raises ₹1.64bn (£16.2m); and Omeda Studios secures USD$2.2m (£1.6m) in seed funding.
Leaf Mobile signs LOI to acquire Truly Social Games
Canadian mobile gaming company Leaf Mobile has announced that it has entered into a non-binding letter of intent (LOI) to acquire Vancouver-based developer-publisher Truly Social Games, for a maximum total consideration of CAD$37m (£21m). According to the outline terms, LEAF would purchase an initial tranche of 20% of CAD$3.0m (£1.7m), which would be used by Truly Social Games to fund four as-yet unannounced titles, followed by subsequent ownership interests of 20% and 60% for CAD$4.0m (£2.3m) and CAD$15m (£8.5m) respectively, with the price tied to Truly Social Games' performance. Truly Social Games was founded in 2015, and boasts a wide-ranging portfolio of titles including Planet Gold Rush; Gold Mania; Invincible Hero; Idle Surfing; Bomb Brawl!; and Draw a Stickman: AR. The acquisition comes after Leaf Mobile completed a company-record Q3 2020, raised CAD$23m (£13m) in a public offering of subscription receipts, and closed the CAD$159m (£91m) purchase of East Side Games.
Leaf Mobile CEO Darcy Taylor commented, "LEAF believes that the proposed transaction with Truly Social Games further demonstrates execution of our aggressive M&A strategy. We believe that this transaction creates a strong precedent for other teams developing on our IdleKit technology game framework and showcases the pipeline of M&A opportunities it provides. We will also expand our footprint into new geographies and game genres to further strengthen LEAF's portfolio. The team at Truly Social Games are a skilled studio with strong experience utilising our IdleKit framework and we see strong growth potential with an exciting development pipeline in 2021."
Nodwin Gaming raises ₹1.64bn (£16.2m)
Gurgaon-based esports events and production firm Nodwin Gaming has announced that it has received ₹1.64bn (£16.2m) in a minority equity investment from PUBG developer Krafton. Nodwin, which was acquired by Nazara Technologies in 2018, is set to use the funding to support its expansion to further international markets, having recently launched in Africa, as well as supporting a greater number of tournaments.
Akshat Rathee, Co-Founder and Managing Director of Nodwin Gaming, commented, "Esports will be a key pillar to the growth of sports entertainment in the future. It sits at a wonderful intersection of sports, entertainment and technology where nations such as India can pave the path. With Krafton coming on board, we have an endorsement from the mecca of gaming and esports, South Korea, on what we are building from India for the world based on our competence in mobile-first markets."
Omeda Studios secures USD$2.2m (£1.6m) in seed funding
Independent developer Omeda Studios has raised USD$2.2m (£1.6m) in a seed funding round led by GFR Fund and supported by Inventure; Progression Fund; 1Up Ventures; Arena & Co.; Ride Ventures; along with angel investors Chris Lee; Jas Purewal; and Rupert Loman. The investment will be used to support the development and launch of its debut MOBA title Predecessor, based upon the shuttered Paragon title from Epic Games.
GFR Fund Managing Partner Teppei Tsutsui, who joins the Omeda Studios board following the investment, commented, "This investment marks the first time that GFR Fund has led a seed round in a game studio, which indicates our belief in Omeda Studios as a game creator and Predecessor as a top game in the MOBA arena. Omeda has shown tremendous success already, with impressive early engagement numbers on Discord and Steam. Robbie is exactly the kind of founder we look for - he has a clear vision for the company, strong leadership skills and a talented team of artists and engineers working in collaboration with their community."