Six to Start Acquired for USD$6.65m; Audacity Games Founded
by Mathew Broughton on 8th Mar 2021 in News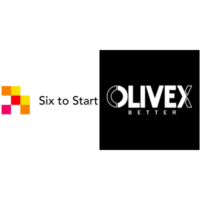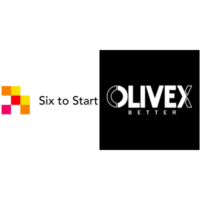 TheGamingEconomy's Daily Digest brings you the prevalent business stories in gaming. In today's news: Six to Start acquired for USD$6.65m (£4.80m); Audacity Games founded; and Allied Esports receives USD$100m (£72.2m) acquisition offer.
Six to Start acquired for USD$6.65m (£4.80m)
London-based gamified fitness app developer Six to Start, best known for its Zombies, Run! title, has been acquired by Australian digital health and fitness company OliveX for an initial consideration of USD$6.65m (£4.80m), followed by a performance-tied earn-out consideration of USD$2.85m (£2.06m). In order to finance the transaction, Perth-based OliveX aims to raise a minimum of AUD$6m within the coming days. Six to Start, which previously developed titles based on entertainment IP in collaboration with television broadcasters, has amassed a userbase of 300,000 for Zombies, Run!, with a purported average revenue per paying user of £25.
Adrian Hon, CEO of Six to Start, commented, "Six to Start, has built a strong business model and a huge subscriber base of loyal users for our apps including Zombies, Run!, and our growth strategy is a perfect fit with OliveX's. We've both created innovative, game-changing technology that when combined will really advance the future of digital fitness, making the OliveX suite of products and solutions truly world-leading. I'm incredibly excited to join OliveX as Chief Innovation Officer, and I'm really looking forward to what lies ahead."
Audacity Games founded
Activision veterans David Crane, Garry Kitchen, and Dan Kitchen, have announced the formation of retro gaming developer-publisher Audacity Games. The new studio will operate out of Danville, California, and will initially focus on titles for the Atari 2600 console.
Kitchen (Garry) commented in a statement, "With the popularity of retro video games, we saw an opportunity to create new titles for these still popular systems, and it gives us all a chance to design games again for the platforms that helped launch our careers." Crane added, "For years our fans have been asking us to create new games. We heard you, and have decided to do just that. I have always said that I have as much fun making games as others do playing them, and the retro game systems are my favourites."
Allied Esports receives USD$100m (£72.2m) acquisition offer
Esports entertainment and production firm Allied Esports Entertainment has revealed that it has received an unsolicited offer from gambling firm Bally's Corporation, which would see the former acquired for USD$100m (£72.2m). Should Irvine-based Allied accept the proposal, it would be obliged to terminate the previously-agreed sale of its poker-related assets, most notably the World Poker Tour, to Element Partners for USD$78.25m (£56.53m). Bally's has been making significant moves to diversify its holdings into the growing esports betting market, having acquired fantasy sports and esports platform Monkey Knife Fight in January for up to USD$90m (£65m).
A statement issued by Allied Esports Entertainment reads, "The Company's Board of Directors, consistent with its duties and the Company's obligations under its existing agreement with Element, will evaluate Bally's proposal in due course. The Company and Element continue to discuss potential updates to the current terms of their agreement. There can be no assurance that the Company will enter into a definitive agreement with Bally's or consummate any transaction with Bally's. At this time, the Company's Board of Directors continues to recommend to the Company's stockholders the approval of the transaction with Element."