Microsoft Contemplating WBIE Acquisition; Pokémon GO Surpasses USD$3.6bn in Revenue
by Mathew Broughton on 7th Jul 2020 in News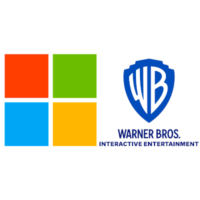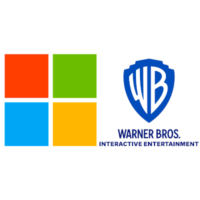 TheGamingEconomy's Daily Digest brings you the prevalent business stories in gaming. In today's news: Microsoft contemplating WBIE acquisition; Pokémon GO surpasses USD$3.6bn (£2.9bn) in revenue; and Dignitas partners with ExpressVPN.
Microsoft contemplating WBIE acquisition
Microsoft executives are contemplating the purchase of Warner Bros. Interactive Entertainment (WBIE) from AT&T, according to two anonymous sources speaking to The Information, in order to add to its suite of first-party studios. While IP such as Harry Potter and Batman (DC Comics) would have to subsequently be licensed, properties such as Mortal Kombat (NetherRealm Studios) would be acquired should a deal go ahead.
As previously reported in TheGamingEconomy, AT&T is considering the sale of WBIE in an effort to reduce its substantial debt holdings of approximately USD$165bn (£132bn) through the sale of USD$10bn (£8bn) worth of assets, as agreed with activist investor Elliot Management in October last year. While a formal decision to sell the division has not yet been made, a range of established developer-publishers within the industry have reportedly expressed exploratory interest in purchasing WBIE aside from Microsoft, including Activision Blizzard, Electronic Arts (EA), and Take-Two Interactive Software.
Pokémon GO surpasses USD$3.6bn (£2.9bn) in revenue
Niantic's location-based AR mobile title Pokémon GO title has exceeded USD$3.6bn (£2.9bn) in global lifetime revenue since its launch four years ago, according to analysis by Sensor Tower. Despite being forced to alter game mechanics to accommodate lockdown restrictions imposed as a consequence of the Covid-19 pandemic, the title is on course to surpass its record annual player spend total of USD$905m (£724m) from 2019, with H1 2020 revenue climbing by 12% from the equivalent period last year to reach USD$445m (£356m).
At a national level, players in the United States have generated 35.4% (USD$1.3bn/£1.0bn) of the title's total revenue, followed by Japan and Germany. Sensor Tower Mobile Insights Strategist Craig Chapple writes, "As many parts of the world come out of lockdown, Pokémon GO could see a surge in revenue, as it already has done in May and June. Far from being a fad, this blockbuster continues to build on its tremendous success."
Dignitas partners with ExpressVPN
United States-based esports organisation Dignitas has partnered with virtual private network (VPN) provider ExpressVPN, which will see the latter provide internet security services to the team's players while competing and streaming. The collaboration, which will also see the companies release branded content through Dignitas' social channels, follows rival VPN service HideMyAss in its deals with Fnatic and Warthox Esport. Financial terms and duration of the agreement were not disclosed.
Commenting in the partnership, James Baker, General Manager of Dignitas, wrote, "In an age where all of our competitions are played entirely online, there has never been a more important time for online security and stability. We're proud to partner with ExpressVPN to safeguard our team from unwanted outages and ping spikes while ensuring each competitor's connection uses the maximum bandwidth available."
ARBrands and Brand PartnershipsDeveloperesportsM&AMicrosoftMobilePublisher