Theorycraft Games Raises USD$37.5m; Motorsport Games to Acquire Studio397
by Mathew Broughton on 5th Mar 2021 in News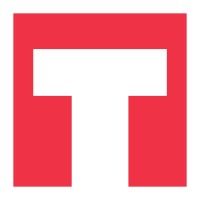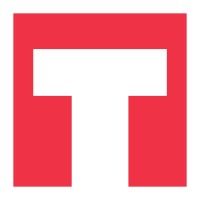 TheGamingEconomy's Daily Digest brings you the prevalent business stories in gaming. In today's news: Theorycraft Games raises USD$37.5m (£26.9m); Motorsport Games to acquire Studio397; and chat platform Stream secures USD$38m (£27.3m).
Theorycraft Games raises USD$37.5m (£26.9m)
Seattle and Los Angeles-based studio Theorycraft Games has raised USD$37.5m (£26.9m) in a Series A funding round led by Chinese gaming and internet company NetEase, and supported by NEA; BITKRAFT Ventures; Griffin Gaming Partners; SISU Game Ventures, and various angel investors. Theorycraft, which was founded by veterans from a swathe of AAA studios including Blizzard; Bungie; Riot; and Valve, will utilise the investment for recruitment and to assist development efforts on an upcoming multiplatform PvP title.
In a statement announcing the funding, Theorycraft Games CEO Joe Tung commented, "We feel pretty damn fortunate, not only to have gotten off to such a great start to the studio, but to have found a group of such like-minded partners who believe like we do that games serve fundamental human needs; who support our goal of getting the game in players' hands quickly and developing the game with them; and, most importantly, who understand that we are in this for the long-term. NetEase and our co-investors are the ideal group of partners to help us bring the company's vision to life."
Motorsport Games to acquire Studio397
Racing title developer-publisher Motorsport Games has announced that it has entered into a binding agreement to purchase Studio397, best known for its rFactor 2 racing simulation platform, from current owner Luminis International. According to an 8-K statement filed with the US Securities and Exchange Commission (SEC), Motorsport Games will pay Luminis International a total consideration of USD$16m for 100% of Studio397, consisting of an initial payment of USD$12.8m and a USD$3.2m follow-up consideration payable on the first annual anniversary of the transaction closure. The two firms have worked closely together before the acquisition, with rFactor 2 used as the simulation platform for Motorsport Games' 24 Hours of Le Mans Virtual and Formula E Race at Home Challenge events.
Dmitry Kozko, CEO of Motorsport Games, commented, "This planned acquisition is another clear signal of our intention to establish Motorsport Games as the leader in the virtual racing space. We continue to utilise the capital committed by our shareholders to aggressively pursue our goals. Securing rFactor 2 and the expertise behind it will be a huge advancement for us. We will bring our experience and knowledge to help maximize the potential of the rFactor 2 platform while also having exclusive access to its best-in-class technology for our future projects."
Chat platform Stream secures USD$38m (£27.3m)
In-app chat API provider Stream has secured USD$38m (£27.3m) in a Series B financing round led by Aydin Senkut (Felicis Ventures) and supported by GGV Capital; 01 Advisors; Olivier Pomel (Datadog); Tom Preston-Werner (GitHub); Knight Capital; Johnny Boufarhat (Hopin); and Selcuk Atli (Bunch). The Stream product allows developers to add chat and activity feeds into their apps, with clients sitting across gaming, education, finance, and virtual events. The investment will primarily be used to support further recruitment, with the firm having tripled its workforce over the course of 2020.
Stream Co-founder & CEO Thierry Schellenbach stated, "The API economy creates a golden age for engineers and product teams. With a proven API foundation to build on, teams go from concept to launch in a fraction of the time it would take to develop comparable functionality from scratch. The boost in efficiency allows engineers to focus on core features that differentiate their product instead of reinventing the wheel."
DeveloperIn-AppInvestmentM&AMultiplayerPublisherSeries ASeries BStreamingTechnology