EG7 Acquires Innova for €109.8m; Rivalry Raises USD$20m
by Mathew Broughton on 2nd Mar 2021 in News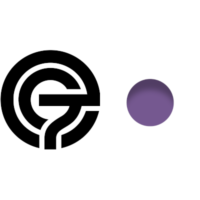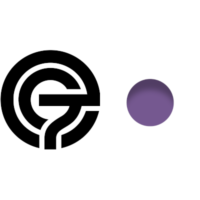 TheGamingEconomy's Daily Digest brings you the prevalent business stories in gaming. In today's news: EG7 acquires Innova for €109.8m (£94.91m); Rivalry raises USD$20m (£14m); and Frogwares accuses Nacon of selling hacked version of The Sinking City.
EG7 acquires Innova for €109.8m (£94.91m)
Stockholm-based video game holding company Enad Global 7 (EG7) has announced that it is set to acquire Luxembourg-based publisher Innova Intellectual Properties for a total estimated consideration of €109.8m (£94.91m), paid wholly in newly-issued shares. Russian-owned Innova is best known for its portfolio of free-to-play PC MMORPG titles, most notably Lineage 2; Ragnarök Online; and Point Blank, and generated a purported net sales figure of €33.3m (£28.8m) and EBITDA of €13.6m (£11.8m) through 2020, representing a purchase price multiple of 8.07x. EG7, like fellow Swedish holding groups Embracer Group and Stillfront Group, has been particularly active in M&A transactions over the past few months, purchasing Daybreak Games for USD$300m (£215m) in December, Piranha Games for CAD$31.4m (£17.7m) in November, and Big Blue Bubble for CAD$16m (£9.0m) in August.
A statement released by EG7 reads, "Since Innova's founding in 2006, the company has focused on free-to-play MMORPG titles and quickly became a partner of the most prominent video game developer in Asia. Since its inception, Innova has published in excess of 20 titles and currently has 9 cash flow-generating live games in its portfolio with more than 400,000 monthly active users. The acquisition rationale for EG7 is Innova's extensive and diversified portfolio of well-known titles with long-term cash-flows, its established presence in Asia and its expertise in said market, its valuable proprietary technology including its own game distribution platform, and a promising future pipeline."
Rivalry raises USD$20m (£14m)
Canadian esports betting platform Rivalry has announced that it has raised USD$20m in a funding round supported by an undisclosed "major" gambling firm and various institutional investors from North America and Europe. The investment will be used to support the group's expansion to further markets and into traditional sports betting. Following the investment, Rivalry executives are considering a public listing for the Toronto-based firm later this year.
Rivalry Co-Founder and CEO Steven Salz commented, ""At Rivalry we are building the leading sports betting and sports media property for the next generation of bettors globally, which we believe is an uncapped multi-billion dollar opportunity. With the close of this funding round we are able to accelerate our expansion plans through new licences and grey markets under our existing regulatory regime, new product development, and our goal to provide the safest and most engaging sports betting experience in the world. While Rivalry started by focusing on esports betting, an increasing percentage of our business is traditional sports, and shortly a suite of original casino IP. Our ambition has always been to leverage esports as a pathway to the next generation of sports bettors and build a truly novel experience for them top to bottom."
Frogwares accuses Nacon of selling hacked version of The Sinking City
The Sinking City developer Frogwares has accused Nacon of selling a cracked and pirated version of the title via Steam, in the latest development in a bitter legal dispute between the two firms. In a lengthy blog post, Frogwares details how Nacon has allegedly altered in-game assets, stole additional content outside of their original commercial agreement, and commercialised the stolen property by selling it in stores not covered by the publishing agreement. Moreover, Frogwares accuses technical staff of Neopica, a studio acquired by Nacon in October, of facilitating the hacking process. The latest development comes after a ruling by the Paris Court of Appeal which dictated that The Sinking City should be returned to online stores after it was removed by Frogwares in August, with the developer claiming Nacon withheld profits and development milestone payments, along with demanding the source code for the title.
The blog post released by Frogwares detailing the alleged hacking reads, "Nacon decided to steal and pirate our game and they did so while leaving giant digital footprints. Nacon has proved they are willing to do anything possible to serve their interest, including illegal actions. They ignored the decision of the Justice and bypassed them, pirating The Sinking City in order to deceive their partners, Steam in the first place[...] There are long term damages we need to take care of, Nacon unpacked our data, stole our source code and used it. Nacon can create a new version of The Sinking City using our assets; they can resell, reuse, recycle our content and our tools etc."