HP Acquires HyperX for USD$425m; Thunderful in €11m Headup Acquisition
by Mathew Broughton on 25th Feb 2021 in News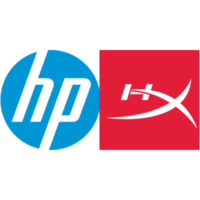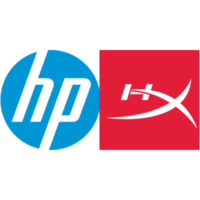 TheGamingEconomy's Daily Digest brings you the prevalent business stories in gaming. In today's news: HP acquires HyperX for USD$425m (£300m); Thunderful in €11m (£9.4m) Headup acquisition; and BebopBee raises USD$2m (£1.4m).
HP acquires HyperX for USD$425m (£300m)
HP Inc. has announced that it is set to acquire gaming peripherals and console accessories brand HyperX from Kingston Technology Company for a total consideration of USD$425m (£300m). Notably the deal only concerns HyperX's peripherals portfolio, with Kingston set to retain its DRAM, flash, and SSD products. The acquisition marks a change in position from HP, which previously had been focusing its efforts towards the market via its Omen brand. The video game peripherals sector has received plentiful interest over the previous few months, following Corsair's successful USD$238m (£168m) IPO in September last year, which was followed by a similar nine-figure acquisition to that of HyperX, namely the USD$340m (£240m) purchase of PowerA by corporate products manufacturer ACCO Brands.
Enrique Lores, President and CEO of HP Inc., commented, "HyperX is a leader in peripherals whose technology is trusted by gamers around the world and we're thrilled to welcome their outstanding team to the HP family. We continue to advance our leadership in Personal Systems by modernising compute experiences and expanding into valuable adjacencies. We see significant opportunities in the large and growing peripherals market, and the addition of HyperX to our portfolio will drive new sources of innovation and growth for our business."
Thunderful in €11m (£9.4m) Headup acquisition
Thunderful has announced that it has acquired Düren-based multiplatform developer-publisher Headup for a maximum total consideration of €11m (£9.4m), consisting of a €5m (£4.3m) upfront payment in cash followed by a maximum earnout consideration of €6m (£5.2m) in cash and shares, payable subject to the acquired studio's financial performance each year up until 2023. Headup generated €4.2m (£3.6m) through 2020 and is known for a swathe of third-party collaborations and own works, most notably Bridge Constructor, Trüberbrook and Pumpkin Jack. Following the acquisition, Thunderful released its results for the fourth quarter of 2020, its first following its SEK750m (£64.0m) IPO, revealing that its revenue increased by 28.1% to SEK1.288bn (£109.9m).
In a statement, Thunderful Group CEO Brjann Sigurgeirsson wrote, "The acquisition of Headup is fully in line with our strategy to grow our Games segment and the Group as a whole. I've known Dieter Schoeller ever since we started publishing games ourselves more than ten years ago. The fine folks at Headup are very good at merging game development and publishing, and they're doing better and better business. The acquisition strengthens our international position, broadens our network towards more development studios and creates synergies within the Group's publishing operations. We welcome our new co-workers in Düren who will work closely with their colleagues at Thunderful Publishing."
BebopBee raises USD$2m (£1.4m)
Menlo Park-based casual game developer BebopBee has announced that it has raised USD$2m (£1.4m) in an investment round supported by BITKRAFT Ventures; 1Up Ventures; IGG Inc.; Lei Ding (founder of DFINITY); and Rohit Singal (founder of Machine.ai). The funding will be used for marketing efforts, for live-ops purposes, and to continue the development of story-based match-three titles, such as the recently-released What a Wonderful World. BebopBee has also announced that it has appointed King veteran and current SciPlay Corporation CSO Danny Moy as an advisor.
Commenting on the funding, BebopBee CEO Rajeev Nagpal stated, "At BebopBee we think deeply about how to build a company that endures the test of time. By combining differentiated storytelling, real-world association, and community-driven content we are able to architect mobile games that appeal to a broader audience in a timeless manner. We are thrilled to be able to partner with these world-class games investors in order to continue to build out our live ops and amplify growth."