Thunderful Group Acquires Station Interactive; MGI Completes €80m Bond Placement
by Mathew Broughton on 16th Nov 2020 in News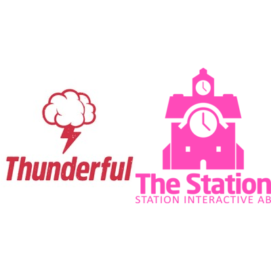 TheGamingEconomy's Daily Digest brings you the prevalent business stories in gaming. In today's news: Thunderful Group acquires Station Interactive; MGI completes €80m (£72m) bond placement; and ACCO Brands expands into gaming with PowerA purchase.
Thunderful Group acquires Station Interactive
Gothenburg-based video game holding company Thunderful Group has announced that it has acquired 100% of the assets in fellow Swedish studio Station Interactive for an undisclosed sum. The acquired development house, commonly referred to as "The Station", is best known for its in-house IP Sniper Extinction and Righteous, along with its collaboration with third-parties on leading properties such as Dark Souls, Mirror's Edge, and Little Big Planet. Going forward, Station Interactive and its 35-strong team will be incorporated into Thunderful Group subsidiary Thunderful Development AB. Thunderful has been ramping up its acquisition activity in recent weeks, with the purchase of Station following that of UK indie developer-publisher Coatsink Software for up to £65.5m at the start of October.
In a brief statement, Thunderful Group CEO Brjann Sigurgeirsson commented, "We are delighted to bring The Station into the family. Our new colleagues are very proficient, both technically and graphically. Together we'll be able to create even better games and release titles at a higher rate than before."
MGI completes €80m (£72m) bond placement
Media and Games Invest (MGI) has announced that it has successfully placed €80m (£72m) of senior secured bonds with a tenure of four years. The placement was supported by an undisclosed range of investors throughout the Nordics and continental Europe. The proceeds from the bond will be used to repay a prior bond of €50m (£45m) of MGI subsidiary Gamigo as well as to support general corporate purposes, which may include strategic investments or acquisitions.
Writing on the rationale behind the placement, MGI CEO Remco Westermann commented, "After we were able to confirm the confidence of our bond investors in our strategy over the past two years, it was only natural that the interest rate level had to adjust to our strong operating performance. In the past weeks, we have reviewed several refinancing options, including financing through bank loans. The bond gives us the most flexibility in executing our M&A strategy. I am very pleased that we were able to convince new investors of our work as well as existing bond investors of gamigo."
ACCO Brands expands into gaming with PowerA purchase
US-based corporate products manufacturer ACCO Brands has announced that it has signed a definitive agreement to purchase video games peripherals provider PowerA for an initial fee of USD$340m (£258m), plus an additional earn-out consideration of USD$55m in cash payable within two years subject to the fulfilment of performance targets. PowerA, which is best known for its MOGA range of console controllers, will continue to operate as an independent brand within the ACCO Brands umbrella, with its current management retained for the foreseeable future. The acquired firm is purportedly expected to generate USD$200m (£151m) in sales through 2020 at a 20% year-over-year increase, with adjusted EBITDA of USD$50m (£38m).
PowerA President and Co-Founder Eric Bensussen commented, "PowerA and ACCO Brands are philosophically aligned in our approach to delight customers, and I am sure the addition of our brand to ACCO Brands' portfolio will be a key element of its evolving consumer strategy. The combination of ACCO Brands' global footprint and our award-winning gaming accessories will fuel the PowerA brand and accelerate the already rapid growth and product adoption we have experienced in the console, mobile and PC gaming space. This partnership is a testament to the team's fantastic work at PowerA and the never-ending imagination and creativity that goes into crafting every product we produce. Boris and the ACCO Brands team have built an exceptional company with worldwide reach and a passion to grow a vibrant consumer business. We are going to do some amazing work together."
TagsDeveloperHardwareInvestmentM&APost-IPOPublisher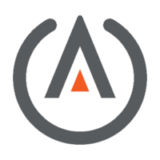 Get the latest news, market analysis, and funding status on PowerA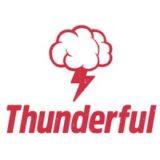 Get the latest news, market analysis, and funding status on Thunderful Group AB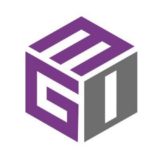 Get the latest news, market analysis, and funding status on Media and Games Invest