Zynga in Talks to Acquire Peak; NetEase to Raise up to USD$3bn;
by Mathew Broughton on 1st Jun 2020 in News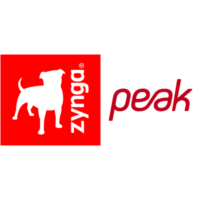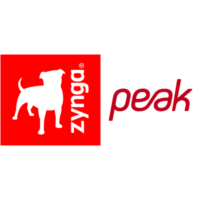 TheGamingEconomy's Daily Digest brings you the prevalent business stories in gaming. In today's news: Zynga in talks to acquire Peak; NetEase to raise up to USD$3bn (£2.4bn); and Avalanche Studios Group to open new UK studio.
Zynga in talks to acquire Peak
Social game developer and services company Zynga is in advanced talks to acquire mobile games company Peak Games in a cash and shares deal which would value the latter at approximately USD$1.8bn (£1.5bn), according to a reports from Turkish media. Should the deal go ahead as reported, the deal would set a number of precedents, including confirming Peak as the first Turkish unicorn, the largest acquisition by Zynga to-date, the largest exit by a Turkish startup, and the second-largest acquisition on record in the Middle East and North Africa (MENA) region. The two firms have previously engaged in M&A activity, with Zynga acquiring Peak's casual card game division in 2017 for the sum of USD$100m (£80.9m).
Should the acquisition go ahead, it would represent a highly successful exit for Peak Games' investors, which has received approximately USD$18m (£15m) since its formation in 2010. Webrazzi estimates that Earlybird Venture Capital, which led Peaks Series A-Series C rounds, is set to pocket USD$780m (£631m), with CEO and co-founder Sidar Şahin set to receive approximately USD$384m (£311m) from his 21% holding in the Instanbul-based firm. Speaking to TheGamingEconomy last year, AppLovin MD EMEA Simon Spaull commented on Peak's success, "Finding a niche is required to stand out in the crowded mobile gaming space. For Peak Games, that niche was creating social games for emerging markets like Turkey, the Middle East, North Africa, and South America. For Peak Games' founders, creating the company was more than just about profits. It was about turning Turkey and the Middle East into an entrepreneurial hub."
By close of trading, Zynga Inc (NASDAQ: ZNGA) share price had risen by 13.38%, standing at USD$9.15 (£7.40) per share.
Update (12:29 BST, Monday 1st June 2020): Zynga Inc. executives have confirmed that the firm will be purchasing Peak for USD$1.8bn (£1.5bn) as initially reported, consisting of USD$900m (£728m) in cash and the equivalent in Zynga shares. Zynga CEO Frank Gibeau has commented, "We are honoured to welcome Sidar and team to Zynga. Peak is one of the world's best puzzle game makers and we could not be more excited to add such creative and passionate talent to our company. With the addition of Toon Blast and Toy Blast, we are expanding our live services portfolio to eight forever franchises, meaningfully increasing our global audience base and adding to our exciting new game pipeline. As a combined team, we are well positioned to grow faster together."
NetEase to raise up to USD$3bn (£2.4bn)
Chinese internet and online video games provider NetEase Inc is aiming to raise between USD$2bn (£1.6bn) and USD$3bn (£2.4bn) through a secondary listing in Hong Kong, with shares being placed with institutional investors today (Monday 1st June), prior to public trading. In its initial filings to the Hong Kong Stock Exchange, the Guangzhou-based firm cited proposed changes in US legislation as a driver behind the listing, with Chinese companies set to be forced to de-list from US exchanges if they fail to comply with audit oversight for a period of three years, potentially affecting NetEase as it is primarily listed through Nasdaq. The move follows Alibaba's USD$13bn (£10.5bn) secondary offering in Hong Kong last year, with other Chinese corporations such as JD.com and Baidu also thought to be pursuing similar moves. The secondary listing will be jointly sponsored by Credit Suisse, China International Capital Corporation (CICC), and JPMorgan.
In an open letter to shareholders, CEO William Ding commented that the listing would amount to "bringing our established brand back to China," adding, "I believe that returning to a market that is closer to our roots will further fuel our passion in our business and our users."
Avalanche Studios Group to open new UK studio
Avalanche Studios Group has announced that it will be opening a new studio in Liverpool, UK, as part of its Expansive Worlds division. A "core team" of five developers will begin work this month on existing IP, such as The Hunter franchise, along with new titles. While the studio will initially operate remotely in response to the ongoing coronavirus pandemic, a physical office will eventually be opened. Avalanche is actively recruiting for 20 new positions at the studio, with an additional 30 to be hired over the next two years. Liverpool becomes the fourth location for the Swedish developer-publisher, joining Stockholm, New York, and Malmö, and is the first location opened by the group since its $103m (£83.3m) acquisition by Nordisk Film in May 2018.
Announcing the new studio, Avalanche Studios Group CEO Pim Holfve commented, "I'm excited about Avalanche Studios Group becoming a part of Liverpool's thriving game development scene and how we can contribute to it in terms of our unique games and culture. The Liverpool location will play an important role in our sustainable growth strategy to recruit over 100 people in 2020."