Embracer Group sales up 44%; Artie Raises USD$10m
by Mathew Broughton on 18th Feb 2021 in News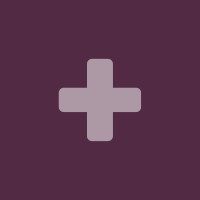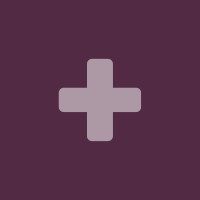 TheGamingEconomy's Daily Digest brings you the prevalent business stories in gaming. In today's news: Embracer Group sales up 44%; Artie raises USD$10m (£7.2m); and Epic submits EU antitrust complaint against Apple.
Embracer Group sales up 44%
Embracer Group has released its financial results for the third quarter of its 2020-2021 fiscal year, revealing that its net sales increased by 44% to SEK2.168bn (), with its video game operations climbing to SEK1.356bn, up 62% year-over-year. Profitability also increased sharply, with operational EBIT near-doubling from SEK302.1m to SEK603.1m. While Karlstad-based Embracer has been prolific in the acquisition market over the previous months, purchasing 24 firms since August last year, the strong growth has been attributed to a 21% increase in organic performance, despite the delay of "more than ten" new releases over the course of the financial year.
Speaking towards the firm's M&A strategy going forwards, Embracer Group CEO and co-founder Lars Wingefors commented, "The M&A market is more vivid than ever and the number of entrepreneurs and creators wanting to join our group keeps growing. Across the group, we are having more dialogues than ever. Our ambition is to continue growing the number of mergers and acquisitions, as our ecosystem expands with additional operative groups where transactions are initiated and made. In my belief, a key factor to our success is that entrepreneurs who become part of Embracer maintain their creative and operative freedom while they can go faster and boost their growth by being docked into our growing eco-system and available resources. Embracer just got started, and will over the coming decades continue the same strategy we started years ago. We are a truly independent platform for entrepreneurs and currently only represent around 1 percent of the global video games industry. Our competitors and industry peers are generally significantly larger companies."
Artie raises USD$10m
Artie, a Los Angeles-based start-up previously focused on augmented reality avatars, has announced that it has raised USD$10m (£7.2m) for app-less mobile game distribution. The investment was supported by a wide range of backers, including Mark Pincus (Zynga); Thirty Five Ventures; Raised In Space, Jon Oringer (Shutterstock); Tyler and Cameron Winklevoss; Susquehanna International Group, The Sixers Lab (Harris Blitzer Sports & Entertainment); Manuel Bronstein (Google); and Chad Hurley (YouTube). Under Artie's new model, Unity-built mobile games are streamed to a user's browser via the cloud, circumventing the need for restrictive app platform policies. The firm initially plans to release a series of first-party free-to-play titles through the platform, prior to releasing an SDK to permit third-party developers to release games through the service.
Speaking to TechCrunch, Artie CEO Ryan Horrigan commented, "We want to be working with the next generation of influencers to make games using these low-code or no-code solutions, then publish to their audiences directly on YouTube. Imagine what a branded game would look like from your favourite hip hop star. We think that's coming, and we think Artie is the platform to make that happen."
Epic submits EU antitrust complaint against Apple
Epic Games has submitted an antitrust complaint to the European Commission's Directorate-General against Apple, alleging that the technology giant has eliminated competition in app distribution and payment processes via its App Store policies. The filing follows similar cases submitted in the US, UK, and Australia, and marks the continuation of the ongoing spat between the two companies, which commenced in August last year when Apple removed the Fortnite title from its platform, after Epic implemented an in-game payment system which circumvented that of the App Store.
Tim Sweeney, CEO of Epic Games, commented, ""We will not stand idly by and allow Apple to use its platform dominance to control what should be a level digital playing field. It's bad for consumers, who are paying inflated prices due to the complete lack of competition among stores and in-app payment processing. And it's bad for developers, whose very livelihoods often hinge on Apple's complete discretion as to who to allow on the iOS platform, and on which terms."
In an acerbic counter-statement, an Apple spokesperson wrote, "Their behaviour has made pawns of customers, and we look forward to making this clear to the European Commission."
Financial ResultsInvestmentLegalMobilePublisherVenture Round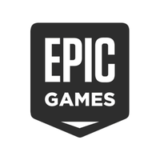 Get the latest news, market analysis, and funding status on Epic Games
Get the latest news, market analysis, and funding status on Embracer Group