ESE Acquires WPG; Colossi Games Raises USD$2.5m
by Mathew Broughton on 17th Feb 2021 in News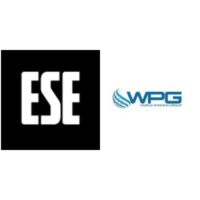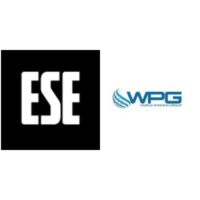 TheGamingEconomy's Daily Digest brings you the prevalent business stories in gaming. In today's news: ESE acquires WPG; Colossi Games raises USD$2.5m (£1.8m); and Starbreeze reduces losses in 2020.
ESE acquires WPG
ESE Entertainment Inc. has announced that it is set to acquire esports fan engagement infrastructure provider World Phoning Group (WPG) for CAD$888,019 (£504,051) in cash and 7,250,001 newly issued common shares, valued at CAD$19,357,502 (£10,987,570) at the time of writing. Following the closure of the transaction, WPG and its European subsidiaries WPG Racing Solutions and Foresight Resolutions will be incorporated under a newly-formed subsidiary, termed World Performance Group. Moreover, ESE has an option to acquire the remaining 49% of WPG within 34 months of the initial purchase for CAD$624,613 (£354,538) in cash and 2,500,000 newly issued common shares, currently valued at CAD$6.675m (£3.789).
Konrad Wasiela, CEO of ESE, wrote in a statement, "The WPG acquisition is a cornerstone to our expansion plan. We have added a large, experienced team in Europe, which is part of our goal of becoming a global leader in the space. We are excited to add a veteran executive team led by WPG Founder, Wayne Silver. We hope to soon start to benefit from the many expected synergies between our businesses. Collectively, we are hyper-focused on revenue growth and increasing margins. This is just the beginning, and we are excited to scale both businesses and continue achieving corporate milestones."
Colossi Games raises USD$2.5m (£1.8m)
Limassol, Cyprus-based mobile developer Colossi Games has announced that it has raised USD$2.5m (£1.8m) in a seed financing round led by EQT Ventures, which will be used to support the development and marketing of an as-yet unnamed title in the survival RPG genre. The tranche was supported by previous backer Play Ventures, which led its pre-seed round of USD$650,000 (£466,950) in August last year.
Colossi Games CEO and co-founder Manuel Prueter commented, "Having worked at various different corporate games companies across Europe and Russia, we saw the gap in the market to create a more social RPG game. We strongly believe the future is social, and we strive to make a significant genre impact on innovation in this regard. This new funding will enable us to bring the game to life in a more advanced state and create more game-changing entertainment. Bringing Lars Jörnow, Partner EQT Ventures, on board is incredibly exciting for us. He has a great track record and a huge amount of experience value add, so we cannot wait to get our teeth stuck in."
Starbreeze reduces losses in 2020
Stockholm-based developer Starbreeze AB has released its financial results for the fourth quarter and year ended 30th December 2020, revealing that it reduced its annual net loss to SEK130.5m (£11.3m), compared to a shortfall of SEK452.4m (£39.2m) in 2019. While its losses decreased, so too did its net sales, falling to SEK118.0m (£10.24m) through 2020 from SEK280.0m (£24.29m) the previous year. Notably, during Q4, the PAYDAY developer completed the final payment to its creditors in accordance with the reconstruction plan agreed at the close of 2019.
Tobias Sjögren, Acting CEO of Starbreeze, commented, "Starbreeze is a much stronger company today than it was one year ago. We are hugely confident, thirsting for revenge and thrilled to be able to focus to the max on developing our IP with PAYDAY front and centre. With expanded development capacity and continued good demand for everything PAYDAY, we are in prime position for future growth. I am truly looking forward to continuing the work with Starbreeze and the opportunities that lie before us."
DeveloperesportsFinancial ResultsInvestmentM&ASeed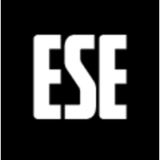 Get the latest news, market analysis, and funding status on ESE Entertainment