Playtonic Launches Publishing Division; Remedy Reports Record Revenue
by Mathew Broughton on 15th Feb 2021 in News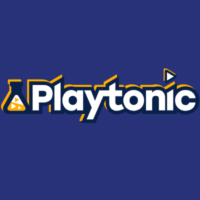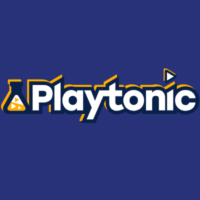 TheGamingEconomy's Daily Digest brings you the prevalent business stories in gaming. In today's news: Playtonic launches publishing division; Remedy reports record revenue; and Nitro Games revenue climbs by 43.5%.
Playtonic launches publishing division
British developer Playtonic Games, best known for Yooka-Laylee franchise, has announced that it has launched an internal publishing division for third-party indie titles, dubbed Playtonic Friends. At launch, the Burton-on-Trent-based firm has partnered with three studios, namely Awe Interactive; Fabraz; and Okidokico, to support the release of three as-yet unnamed titles. The level of financial support available for partner developers has not been disclosed. To support the nascent outfit, Playtonic has hired former Green Man Gaming and Focus Multimedia executive Steph Darrah as business development manager, while internal game producer Andy Wilson moves to Playtonic Friends.
Speaking to GamesIndustry.biz, Playtonic CEO Gavin Price commented, "It's just about finding those games and developers with real potential, that want to do something long-term, and that we can help them... that's the important thing. As an operation we're still going to be 90%, developer, 10% publisher, but with an eye on self-publishing in the future, we're going to have skills and expertise in-house to help other people. The net result is hopefully that more games not only come out, but they come out with more chance for the developer to be sustainable moving forward."
Remedy reports record revenue
Espoo-based Remedy Entertainment has revealed that it generated company-record revenue of €41.1m (£35.9m) over the course of 2020, representing a 29.8% increase over the previous year, from which it accumulated an operating profit of €13.2m (£11.5m). The results are particularly impressive considering the studio did not release a single new title over the year, with the strong growth fuelled by consistently high sales of its 2019 title Control, particularly across digital platforms. Along with the results, Remedy has also disclosed further details about the partnership signed with Epic Games, revealing that Epic will fully fund the development of an AAA and a "smaller-scale" title, with net revenue to be shared on a 50/50 basis once Epic's costs have been recouped.
In a statement, Remedy Entertainment CEO Tero Virtala commented, "As we look ahead into 2021 and beyond, we see that Remedy has high-potential brands, good partners, a professional organisation and the world-class talent needed to achieve our ambitious goals. With 25 years under our belt, the next five will be the most exciting ones yet."
Nitro Games revenue climbs by 43.5%
In further Finnish games industry news, mobile gaming studio Nitro Games has recorded annual revenue of €1.171m (£1.024m) over the course of 2020, a 43.5% increase from the previous year's total. While the Nasdaq First North Growth Market-listed firm recorded a net loss of €2.811m (£2.458m) through the year, this too marked an improvement from 2019, having then accumulated a loss of €3.293m (£2.880m). Nitro has pencilled in three games for release in 2021, including a licensed title based upon the Nerf franchise held by Hasbro.
Jussi Tähtinen, Nitro Games CEO, commented, "Nitro is well-positioned to take advantage of the growth in the shooter category, as we have already accumulated several achievements and learnings through our first releases. We have a unique upside on the market by being an independent developer & publisher, while still having the capabilities to execute complex real-time multiplayer games with high production value. This combined with our portfolio strategy and proprietary re-usable technology Nitro Platform gives us the foundation to build a scalable long-term success and reach our vision. Our team has shown their professionalism by successfully turning this pandemic threat into an opportunity to be a better and stronger unit. We have improved our efficiency and as a result, have secured a big IP licence and successfully expanded our game portfolio towards the end of last year."