Zynga Posts Record Revenue & Loss; Tencent Invests in Bohemia Interactive
by Mathew Broughton on 11th Feb 2021 in News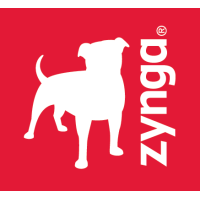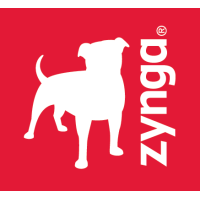 TheGamingEconomy's Daily Digest brings you the prevalent business stories in gaming. In today's news: Zynga posts record revenue and loss; Tencent invests in Bohemia Interactive; and Digi Game trio secure funding from WePlay Ventures.
Zynga posts record revenue and loss
US mobile developer-publisher Zynga has reported company-record annual revenue of USD$1.97bn (£1.42bn) over 2020, representing a 49% increase from last year. The record takings were driven by sharp increases in user pay revenue, up 59% to USD$1.67bn (£1.21bn), and advertising revenue, which accelerated by 12% to USD$307m (£222m). However, Zynga reported an annual net loss of USD$429.4m, surpassing the USD$226m it incurred in 2014, which has been attributed to ongoing compensation payments relating to its acquisitions of Gram Games and Small Giant Games. Over the course of 2020, Zynga made two significant acquisitions, namely those of Peak Games for USD$1.8bn (£1.3bn), the largest exit by a Turkish start-up on record, and hyper-casual studio Rollic for USD$168m (£121m). The hyper-casual sector has been earmarked by Zygna as one the most-promising growth opportunities over the next few years, with Rollic to be leveraged to expand the firm's "user acquisition funnel and advertising inventory."
Frank Gibeau, CEO of Zynga, commented, "In an unprecedented year, our talented and resilient teams finished Q4 strong, delivering our highest quarterly revenue and bookings in Zynga's history. Our execution throughout 2020 added meaningful scale to our live services platform and strengthened our position as one of the leading mobile game publishers in the world. Our live services portfolio is off to a tremendous start in 2021 led by our Forever Franchises, momentum in Harry Potter: Puzzles & Spells and two new top downloaded hyper-casual games from Rollic. Zynga's multi-year strategy of growing our live services, launching new games and investing in exciting growth opportunities has us well positioned for growth in 2021 and beyond."
Tencent invests in Bohemia Interactive
Chinese gaming and technology conglomerate Tencent Holdings Ltd. has acquired a minority stake in Prague-based developer Bohemia Interactive, best known for its Arma and Dayz titles. Financial terms of the investment have not been disclosed, although Bohemia executives have confirmed that the studio will continue to operate on an independent basis under its current management team for the foreseeable future. The two firms will also work closely to release Bohemia's PC/mobile game creation platform Ylands to Chinese audiences.
Marek Španěl, CEO of Bohemia Interactive, commented, "We are pleased to deepen our relationship with Tencent, one of the most significant internet companies in the world. We look forward to working on our current and future generations of games with the support of a strong partner that has known us for many years and understands our unique approach to online games."
Digi Game trio secure funding from WePlay Ventures
Turkish gaming incubator Digi Game Startup Studio has announced that its subsidiaries Forge Games, Gorilla Softworks, and Gyroscoping Games, have secured an undisclosed level of investment at a combined valuation of TRY₺7.3m (£747,000) from Istanbul-based investment company WePlay Ventures. Forge Games, a four-strong idle and puzzle genre specialist, secured funding at a valuation of TRY₺2.6m (£266,000) to scale its operations and become an impactful actor within the space. Meanwhile, PC survival developer Gorilla Softworks received its tranche at a valuation of TRY₺2.5m (£256,000) to support the launch of its most significant title to date, The Ancients, along with future games. Finally, PC city-builder studio Gyroscoping Games raised funds at a valuation of TRY₺2.2m (£225,000), which will be used for marketing efforts towards its Right to Asylum title.
Commenting on the funding of Gorilla Softworks, Bora Koçyiğit, Managing Partner of WePlay Ventures, wrote, "We are proud to have encountered such an original and successful game project in an area that is difficult to develop such as the PC platform, and to be a part of it. We are very confident in the experience and skills of the Gorilla team[...] We, as WePlay Ventures, will continue to invest in different areas of the gaming industry and continue to support gaming initiatives as much as we can." (translated)
Corporate RoundFinancial ResultsInvestmentMobilePCSeed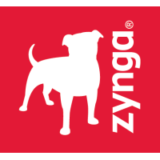 Get the latest news, market analysis, and funding status on Zynga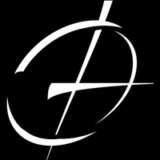 Get the latest news, market analysis, and funding status on Bohemia Interactive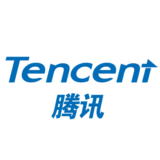 Get the latest news, market analysis, and funding status on Tencent Holdings