tinyBuild Adds Three Studios; SplashLearn Raises USD$18m
by Mathew Broughton on 10th Feb 2021 in News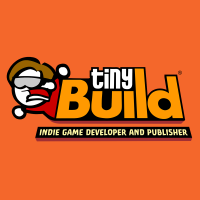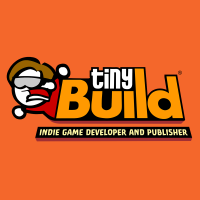 TheGamingEconomy's Daily Digest brings you the prevalent business stories in gaming. In today's news: tinyBuild adds three studios; SplashLearn raises USD$18m (£13m); and Nazara Technologies secures INR₹1bn (£9.92m) ahead of IPO.
tinyBuild adds three studios
Seattle-based publishing group tinyBuild has announced the acquisition of three studios across the United States and Russia, namely We're Five Games; Hungry Couch; and Moon Moose. Financial terms for the transactions have not been disclosed, however it has been confirmed that each studio will continue to operate on an independent basis. Minneapolis-based We're Five Games is best known for its cross-platform multiplayer title Totally Reliable Delivery Service, which has amassed approximately 14 million downloads since it was launched in April last year. Secondly, tinyBuild had previously worked with Moscow-based Hungry Couch to scale its operations throughout the development of its upcoming PC RPG due for release in Q2. Finally, Moon Moose's team of five is currently working on a management sim, Cartel Tycoon, scheduled to release in the first half of this year.
The acquisitions by tinyBuild follow the acqui-hire of the Hello Neighbor development team from Dynamic Pixels, which took place in July last year, along with the purchase of a majority stake in Ukrainian developer Hologryph for USD$3m (£2.2m) in November. Once the transactions have been completed, tinyBuild will house a total of seven development studios.
Alex Nichiporchik, CEO of tinyBuild, commented, "We believe that long-term thinking and long-term partnerships are the way to move forward for tinyBuild. With We're Five, Hungry Couch and Moon Moose all joining the orange family, our new first-party studios will have access to tinyBuild's resources and funding while maintaining full creative control."
SplashLearn raises USD$18m (£13m)
Educational gaming and technology platform SplashLearn, formerly known as Splash Math, has announced that it has raised USD$18m (£13m) in a Series C financing round led by Owl Ventures and supported by previous backer Accel. The investment will be used for general corporate purposes to support the firm's growth, as well as assisting in further development on its recently-launched personalised tutoring product.
In a statement, SplashLearn CEO and Co-Founder Arpit Jain commented, "We envision a world where every child would learn, fearlessly. The games within the program aim to shift the current narrative around learning, turning it into an experience that augments the child's desire to learn by making learning itself rewarding for every child. Thus reducing their fear of failure, and creating what we like to call fearless learner."
Nazara Technologies secures INR₹1bn (£9.92m) ahead of IPO
Video games and sports media company Nazara Technologies has raised INR₹1bn (£9.92m) in investment from Hornbill Orchid India Fund vehicle Instant Growth Limited, marking its first foray into the video games industry. The latest round for Mumbai-based Nazara follows the sale of a INR₹5bn stake by Westbridge Capital and the filing of a draft red herring prospectus to the Securities and Exchange Board of India (SEBI).
Commenting on their involvement, Hornbill Capital Founder and Managing Partner Manoj Thakur wrote, "Through prudent capital allocation, we believe that the team at Nazara has demonstrated their ability to build a formidable presence in esports, gamified early learning and mobile gaming - some of the most exciting spaces in India over the next decade."