EA to Acquire Glu Mobile for USD$2.4bn; Homa Games Raises USD$15m
by Mathew Broughton on 9th Feb 2021 in News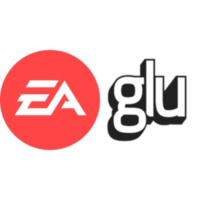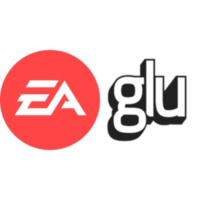 TheGamingEconomy's Daily Digest brings you the prevalent business stories in gaming. In today's news: EA to acquire Glu Mobile for USD$2.4bn (£1.7bn); Homa Games raises USD$15m (£11m); and Candivore secures USD$12m (£8.7m).
EA to acquire Glu Mobile for USD$2.4bn (£1.7bn)
Electronic Arts (EA) has announced that it has agreed to publish mobile developer-publisher Glu Mobile for USD$12.50 in cash for each Glu Mobile share, equating to an equity value of USD$2.4bn (£1.7bn) and a total enterprise value of USD$2.1bn (£1.5bn) including the USD$364m net cash held by Glu. EA executives have expressed that the acquisition of San Fransisco-based Glu was made in order to expand its position in the mobile market across multiple genres and scale its mobile live service operations. Glu Mobile generated an estimated USD$544m (£396m) over the twelve months ending 30th September 2020, while EA's mobile portfolio generated USD$779m (£568m) over the same period. The acquisition marks the second USD$1bn+ purchase penned by EA in as many months, having agreed to buy British racing game studio Codemasters in December for USD$1.2bn (£874m), again wholly in cash.
Andrew Wilson, CEO of Electronic Arts, commented, "Our acquisition of Glu combines amazing teams and deeply-engaging products to create a mobile games leader with proven expertise across many fast-growing genres. Mobile continues to grow as the biggest gaming platform in the world, and with the addition of Glu's games and talent, we're doubling the size of our mobile business. With a deep IP portfolio and an expanding global audience, we'll deliver more exciting experiences for our players and drive further growth for Electronic Arts."
Homa Games raises USD$15m (£11m)
French mobile studio Homa Games has raised USD$15m (£11m) in a seed financing round jointly led by Idinvest Partners and E.ventures, with support from OneRagtime; Alexis Bonillo (Zenly co-founder); John Chen (former GM Data Products at Unity); Vladimir Lasocki (Carlyle Europe Technology Partners); and Jean-Marie Messier (former Vivendi CEO). The investment will be used by the Parisian developer-publisher to support further recruitment, the expansion of its title portfolio, and the development of proprietary technology across user acquisition (UA) and monetisation. Last year, Homa Games subsumed IRL Team ahead of international expansions into Portugal (Lisbon) and North Macedonia (Skopje).
"Hyper-casual is paving the way for a new production flow to release fun games at a very fast speed," stated Homa Games CEO and co-founder Daniel Nathan, "At Homa, we are creating technologies to push this vision a step further, and our goal is to disrupt the content creation process to release the most entertaining apps to a massive audience. We unlock the creativity of developers around the world. This Seed round will enable us to invest further in talents, IP licensing, and products."
Candivore secures USD$12m (£8.7m)
Completing today's trio of stories indicative of the health of the mobile games industry: Tel Aviv-based Candivore has secured USD$12m (£8.7m) in growth funding from recently-launched Israeli game-dedicated fund Vgames. According to a report published by VentureBeat, the funding will be primarily used by Candivore to support user acquisition efforts across its portfolio, most notably match-three puzzle title Match Masters.
Candivore was founded in 2017 by former employees of Funtomic, which operated the Kizi flash game portal that previously held Match Masters. Amsterdam-based media and technology Azerion then purchased Funtomic in 2017, at which point it discontinued the operation of Match Masters. The title was re-launched by Candivore in 2018.
DeveloperInvestmentM&AMobilePublisherSeed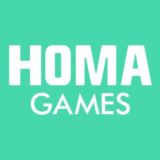 Get the latest news, market analysis, and funding status on Homa Games
Get the latest news, market analysis, and funding status on Glu Mobile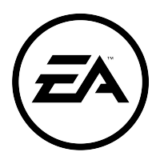 Get the latest news, market analysis, and funding status on Electronic Arts