Huuuge Games Confirms IPO Pricing; Road Studio to raise zł2m
by Mathew Broughton on 8th Feb 2021 in News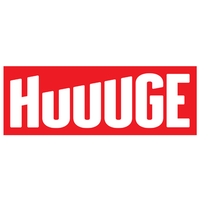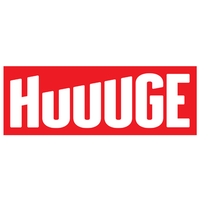 TheGamingEconomy's Daily Digest brings you the prevalent business stories in gaming. In today's news: Huuuge Games confirms IPO pricing; Road Studio to raise zł2m (£388,000); and TIGA calls for UK games investment fund.
Huuuge Games confirms IPO pricing
Huuuge Games has confirmed that 33,316,686 shares will be floated through its upcoming initial public offering (IPO) on the Warsaw Stock Exchange (WSE) at a price of zł50 () each, netting the studio zł1.666bn (£323.5m) at a valuation of zł4.20bn (£815m). The offering will therefore be the largest IPO of a video game company on the WSE on record, while its valuation suggests it will be the third-most significant gaming company listed in Poland in terms of market capitalisation, behind only CD Projekt (zł29.17bn/£5.665bn) and PlayWay (zł4.34bn/£843m). Huuuge Games shares are expected to begin trading on or around Friday 19th February.
Huuuge Games Founder and CEO Anton Gauffin commented, "We are a global company on a mission to empower billions of people to play together. Today we are taking a major step forward by welcoming all our new shareholders, who will join us as we bring social gaming to an ever greater number of players around the World. We are delighted with such a positive response from investors across the globe, which we believe reflects the confidence in our growth plan and strength of Huuuge's social and global business model. Becoming a public global company starts a new chapter for Huuuge. It means we are ready to accelerate our Build & Buy growth strategy, building our smart network and portfolio of games, continually advancing the social gameplay experience with new innovations and ideas, and realising new opportunities to bring people together."
Road Studio to raise zł2m (£388,000)
In further Polish games industry news, Movie Games subsidiary Road Studio is set to raise zł2m (£388,000), split equally in terms of sourcing between institutional investors and a public equity crowdfunding campaign conducted via the Crowdconnect.pl platform. The investment will be the final tranche raised by Road Studio ahead of its planned debut on the WSE-run NewConnect market, while the proceeds will be used to support the development of further transportation and travel titles, such as Alaskan Truck Simulator and European Motorcycle Simulator. Road Games joins fellow Movie Games stablemate Brave Lamb Studios in securing funding ahead of a public debut, with the latter securing zł1.2m (£233,000) at a valuation of zł55m (£11m).
Maciej Nowak, President of Road Studio, commented, "We are glad that after a few months of preparations we can give investors an investment in our company once again. Thanks to the funds raised in the second round of financing, we intend to work on the next five games from the 'Truck' and 'Motorcycle' series. In addition, to make the production process even more efficient, we are expanding our team with new specialists in the field of design and coding. We are also preparing to publish the Alaskan Truck Simulator demo."
TIGA calls for UK games investment fund
UK video games trade association TIGA has released a report calling for the establishment of a government-supported sector-dedicated investment fund, dubbed the UK Video Games Investment Fund (VGIF). Under the proposals, a total fund of £26.5m spread across five years would yield a direct net return of £45m to HM Treasury, along with indirect benefits to the wider economy over the next five years including £72m in additional tax receipts and £174m in generated GDP. UK studios would receive individual contributions between £75,000 and £500,000, while any allocations above £100,000 would need to be matched by other investment sources.
Dr Richard Wilson OBE, CEO of TIGA, stated, "The UK video games industry is one of the sectors that the UK Government should aim to promote over the coming months and years. It is a high-skilled, high-tech, and export focused industry. Our sector has the potential to support employment and growth throughout the UK, with clusters of games development from Brighton to Dundee and 80 per cent of the workforce based outside of London. Difficulty accessing capital has consistently been the top factor holding back many games developers in the UK. This is why TIGA has called for the Government to introduce a Video Games Investment Fund to support the long-term growth of the video games industry. This initiative, alongside the improvement of Video Games Tax Relief, would allow the continued success and growth of the tech industry for years to come."
CrowdfundingDeveloperGovernmentIndustry AssociationInvestmentIPO & Public OfferingPublisher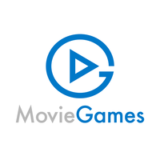 Get the latest news, market analysis, and funding status on Movie Games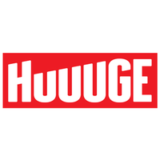 Get the latest news, market analysis, and funding status on Huuuge Games