EA Usurps Take-Two in Codemasters Takeover; Roblox to Delay IPO
by Mathew Broughton on 14th Dec 2020 in News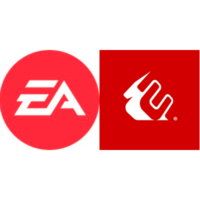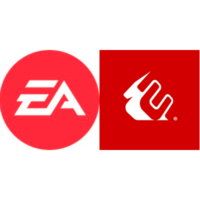 TheGamingEconomy's Daily Digest brings you the prevalent business stories in gaming. In today's news: EA usurps Take-Two in Codemasters takeover; Roblox to delay IPO; and ForeVR launches with USD$1.5m (£1.1m) in funding.
EA usurps Take-Two in Codemasters takeover
Electronic Arts (EA) has reached an agreement to acquire British racing game studio Codemasters in an all-cash deal valued at USD$1.2bn (£906m), usurping the previous £726m deal brokered between Codemasters and Take-Two Interactive Software.
In terms of rationale, statements released by EA and Codemasters discuss the former's live services capabilities at length, suggesting controversial loot box mechanics may be implemented in future titles under the Codemasters marque. Moreover, according to an earlier report published by Sky News, senior executives at Codemasters had expressed dismay at the agreement with Take-Two Interactive over the share equity component of the prior deal and comparatively low selling premium they were due to receive. The acquisition has been unanimously approved by the Codemasters board and is expected to close in the first quarter of 2021, though at this stage it is unclear whether Take-Two will file a counter-offer to this deal.
In a statement, Codemasters Chairman Gerhard Florin commented, "Electronic Arts and Codemasters have a shared ambition to lead the video game racing category. The Board of Codemasters firmly believes the company would benefit from EA's knowledge, resources and extensive global scale – both overall and specifically within the racing sector. We feel this union would provide an exciting and prosperous future for Codemasters, allowing our teams to create, launch and service bigger and better games to an extremely passionate audience."
Roblox to delay IPO
Roblox is set to delay its IPO from this month until "early 2021" according to an internal memo circulated to staff on Friday. Executives have cited the desire to improve the process in terms of relations between employees and both current and future investors. There is also speculation that recent strong post-IPO surges seen by the likes of DoorDash, which saw its share price climb by 86% in its first day of trading, may have incentivised executives to increase the initial price range of its shares to capitalise on the booming market. Notably, lending startup Affirm Holdings Inc. has also delayed its IPO proceedings until January at the earliest.
In the notice distributed to staff, CEO David Baszucki wrote, "We've seen companies take innovative approaches to creating a more market-based relationship between investors and companies. We've decided to take this opportunity to work with our advisers to see how we can make such improvements."
ForeVR launches with USD$1.5m (£1.1m) in funding
Nascent US developer ForeVR has emerged from stealth with USD$1.5m (£1.1m) in seed funding from investors including Galaxy Interactive, Emmett Shear and Justin Kan (both Twitch); and Mark Pincus and Justin Waldron (both Zynga). The Los Angeles- and San Fransisco-based studio is set to use the funding to develop and market its debut bowling title, ForeVR Bowl, due to be released in 2021.
In an interview with VentureBeat, ForeVR Co-Founder Marcus Segal commented, "I love VR. And I've been waiting for the right time, which for me was when there is a device that everyone could access. And I think that the Oculus Quest 2 at just USD$300 blows this opportunity wide open. Bowling was really instrumental for the Wii, and we think that kind of game, where you could play with one hand, is exactly what VR needs. You pick up the ball and bowl. It's a great place to start this accessibility revolution for VR. I was able to get my 81-year-old dad into it."