Ubisoft's Maxime Béland Resigns; Animoca Brands Raises USD$4.1m
by Mathew Broughton on 6th Jul 2020 in News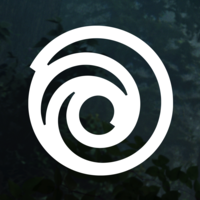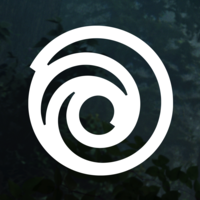 TheGamingEconomy's Daily Digest brings you the prevalent business stories in gaming. In today's news: Ubisoft's Maxime Béland resigns; Animoca Brands raises USD$4.1m (£3.3m); and Rockstar and VGD partner for AAA VR title.
Ubisoft's Maxime Béland resigns
Ubisoft Vice President of Editorial Maxime Béland has resigned following allegations of sexual harassment and abusive behaviour. As well as Béland, Ubisoft has placed fellow editorial lead Tommy François on disciplinary leave pending further investigation, and has fired an unnamed individual from the company's Toronto office for "engaging in behaviours that do not align with what is expected of Ubisoft employees." The French developer-publisher has faced a number of allegations against its staff over the course of the last few weeks, including cases of racism, bullying, and homophobia. In response, Ubisoft CEO Yves Guillemot has stated that the Montreuil-sous-Bois-based firm will restructure its editorial team, which it was previously compelled to do in January this year following its poor financial performance over 2019, as well as improve its HR processes and hire a Head of Diversity and Inclusion.
A statement issued by Ubisoft reads, "Other investigations are ongoing and will be conducted rigorously. Ubisoft will not tolerate workplace misconduct and will continue taking disciplinary action against anyone who engages in harassment, discrimination and other behaviours that infringe on our Code of Fair Conduct."
Animoca Brands raises USD$4.1m (£3.3m)
Animoca Brands has raised USD$4.1m (£3.3m) through the issuance of convertible notes to M7 Alternative Investment Strategies Asia Limited (M7 Asia), Mind Fund, and other investors. Executives at the Hong Kong-based developer-publisher have stated that the funding will be used to support an initial public offering for some of its subsidiary companies, with nWay Inc., Pixowl SA, Quidd Inc., and TSB Gaming, set to be spun out into holding company and publicly listed, with Euronext identified as the likely exchange. Animoca Brands has continued its acquisition drive of recent months, last week announcing the purchase of browser and in-app gaming platform GAMEE for an initial sum of €4 (£3.6m).
Commenting on contributing towards the funding raise, Mind Fund Partner Adam Lindemann said, "We at Mind Fund are excited to continue our partnership with Animoca Brands. We believe deeply in the company's vision to use blockchain to build economies where true digital ownership in games and virtual worlds will become a reality for hundreds of millions of people."
Rockstar and VGD partner for AAA VR title
Rockstar Games has partnered with Video Games Deluxe (VGD), the Sydney-based studio the former collaborated with for LA Noire: The VR Case Files, for an as-yet unnamed AAA VR title. Following the announcement, VGD has stated that it will be recruiting to expand its current 10-strong team, with available roles including programmers, designers, and animators. The news is seen an a boon for the XR video games sector given the strength of Rockstar's IP portfolio (Grand Theft Auto, Bully, LA Noire, Red Dead Redemption), coupled with the recent success of Valve's Half-Life: Alyx title which has reportedly shifted over one million copies since its release in March 2020.
A statement published on VGD's LinkedIn channel reads, "Having finished the critically well received L.A.Noire: The V.R. Case Files we are now gearing up for a new project, a AAA open world title in VR for Rockstar. 2020 marks our 7th year of working exclusively for Rockstar in Sydney and we are excited to taking on this ground breaking project."
DeveloperInvestmentIPO & Public OfferingPost-IPOPublisherTeamsVR