Three Ubisoft Executives Stand Down; FitXR Secures USD$7.5m
by Mathew Broughton on 14th Jul 2020 in News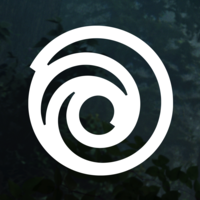 TheGamingEconomy's Daily Digest brings you the prevalent business stories in gaming. In today's news: Three Ubisoft executives stand down; FitXR secures USD$7.5m (£5.9m); and Athlane raises USD$3.3m (£2.6m).
Three Ubisoft executives stand down
Three senior Ubisoft executives have resigned following allegations of misconduct, sexual harassment, and abusive behaviour at the Montreuil-sous-Bois-based developer-publisher. Chief Creative Officer Serge Hascoët and Ubisoft Canada CEO Yannis Mallat have both stepped down with immediate effect, while Global Head of HR Cécile Cornet has resigned citing that it was in the "best interest of the company's unity." The resignations follow that of Ubisoft Vice President of Editorial Maxime Béland, as well as the suspension of fellow editorial lead Tommy François.
In a statement, Ubisoft Co-Founder and CEO Yves Guillemot wrote, "Ubisoft has fallen short in its obligation to guarantee a safe and inclusive workplace environment for its employees. This is unacceptable, as toxic behaviours are in direct contrast to values on which I have never compromised — and never will. I am committed to implementing profound changes across the Company to improve and strengthen our workplace culture. Moving forward, as we collectively embark on a path leading to a better Ubisoft, it is my expectation that leaders across the Company manage their teams with the utmost respect. I also expect them to work to drive the change we need, always thinking of what is best for Ubisoft and all its employees."
FitXR secures USD$7.5m (£5.9m)
London-based VR developer FitXR, best known for its boxing rhythm game BoxVR, has announced that it has raised USD$7.5m, consisting of USD$6.3m (£5.0m) in investment funding led by Hiro Capital along with a USD$1.2m (£950,000) innovation loan financed by Innovate UK. The financing, which was supported by BoostVC, Maveron and TenOneTen Ventures, will purportedly be used for expansion within Europe and North America, while also facilitating the launch of new titles and services.
Announcing the financing, FitXR Co-Founder Sam Cole said, "Over the last year, we have been redefining fitness and challenging people's perceptions of what a fun and effective workout is, providing an alternative for people who want to keep fit but are unmotivated by the traditional fitness offerings. With BoxVR, we have captured the imaginations of players around the world and introduced them to a new form of exercise which is both immersive and enjoyable. We're proud to partner with Hiro Capital who are leaders in the digital sports sector, and we look forward to breaking new boundaries with FitXR over the coming year".
Athlane raises USD$3.3m (£2.6m)
Sponsorship and brand endorsement management company Athlane has exited stealth with USD$3.3m (£2.6m) in seed funding from Y Combinator, Global Founders Capital, Romulus Capital, Seabed VC, and further VC and angel investors. While originally marketing itself as the "NCAA of esports", San Fransisco-based Athlane has pivoted to running platforms for video game streamers to manage their sponsorship tasks, along with connecting brands to the relevant streamers for their target audience.
Speaking to TechCrunch, Athlane Co-Founder Faisal Younus commented, "COVID-19 has brought on very rapid growth on the viewership side, and because of that we've seen an intense interest from a number of brands while conventional entertainment is shut down. A lot of media spend is going to go unspent, but there is also a higher risk appetite for spending a little bit in esports, and our challenge is making sure this industry growth is sustained."