Starbreeze to Raise SEK250m; GP Bullhound Closes €125m Fund
by Mathew Broughton on 30th Jun 2020 in News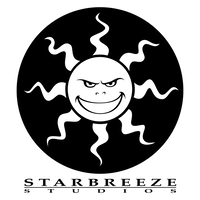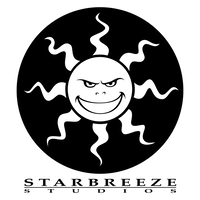 TheGamingEconomy's Daily Digest brings you the prevalent business stories in gaming. In today's news: Starbreeze to raise SEK250m (£21.8m); GP Bullhound closes €125m (£114m) fund; KAT VR passes £1m crowdfunding for Walk C treadmill.
Starbreeze to raise SEK250m
Stockholm-based developer Starbreeze AB has announced that it intends to raise SEK250m (£21.8m) in a new issuance of class A and B shares, as a result of delays in finding a publishing partner for its upcoming Payday 3 title due to the Covid-19 pandemic. According to the plans approved by the four primary shareholders in the firm, namely Swedbank Robur, Första AP-fonden, Digital Brothers and Fjärde AP-fonden, approximately 70% of the finances raised will be used to support the development of Payday 3, with the remaining 30% to reduce the company's debt in accordance with its administrator-approved reconstruction plan. After a tumultuous 2018-2019 period, Starbreeze's future appeared more secure following the submission of the debt reconstruction plan and the trading of assets held by Smilegate Holdings to Digital Brothers., though Digital Bros subsidiary 505 Games has not been appointed as publishing partner to Payday 3 as initially expected.
Announcing the share issue, Starbreeze President and CEO Mikael Nermark commented, "We see the support from our major shareholders as a vote of confidence in our strategy – to secure attractive publishing agreements – which will benefit all shareholders. Furthermore, the improved financial position of the Company enables our teams to fully focus on the development of PAYDAY 3. Going forward, our objective remains firm – to continue to deliver phenomenal game experiences to our audience."
At the time of writing, Starbreeze AB (STARB:SS) share price has fallen by 11.05% to SEK1.44 (£0.12).
GP Bullhound closes €125m (£114m) fund
Investment banking firm GP Bullhound has announced that it has closed its fifth vehicle, termed GP Bullhound Fund V, worth a total of €125m (£114m). As with its previous funds, the financing will be used to support Europe-based growth-stage firms within the software industry. The London-based company has an active history in financing companies within the video games sector, having supported the likes of Unity, Quixel, Resolution Games, and Goo Technologies.
In a brief statement commenting on the fund, GP Bullhound Co-Founder and Head of Asset Management Per Roman wrote, "We are passionate about supporting great entrepreneurs and it is timely to have been trusted with fresh capital as we are starting to come out of Covid-19."
KAT VR passes £1m crowdfunding for Walk C treadmill
KAT VR has raised £1.076m (correct as of time of writing) towards its KAT Walk C VR treadmill through crowdfunding platform Kickstarter, with an original goal of £81,274. The device is marketed as the first personal omni-directional treadmill (ODT) catering to gaming audiences, with Kats existing product lines catering towards commercial arcade and corporate enterprises. The funding will be used to support manufacturing costs, with the first units expected to be produced by October 2020.
On the decision to raise funding through Kickstarter, the Kat VR pitch reads, "You might wonder why a well-established company would take the Kickstarter way again with all the risks involved. There are many reasons. Firstly, this project is dedicated to gamers and we'd love to take all of your input and feedback into perspective. Kickstarter can also help us get a better understanding of the market demand and better prepare ourselves for the commercial launch with optimised production lines."