PlayStudios to List Publicly via SPAC; Stillfront Group Acquires Moonfrog
by Mathew Broughton on 2nd Feb 2021 in News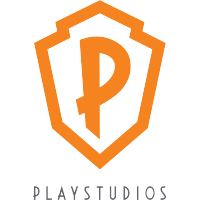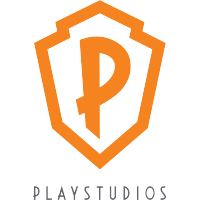 TheGamingEconomy's Daily Digest brings you the prevalent business stories in gaming. In today's news: PlayStudios to list publicly via SPAC; Stillfront Group acquires Moonfrog; and Google shutters Stadia development houses.
PlayStudios to list publicly via SPAC
Casual and social casino developer-publisher PlayStudios is to list publicly on the Nasdaq stock exchange at a valuation of approximately USD$1.1bn (£803m), via a merger with the Acies Acquisition Corp. (Nasdaq: ACAC) special purpose acquisition company (SPAC). Under the terms of the merger, Las Vegas-based PlayStudios will receive a maximum of USD$150m (£109m) in cash and 89.1 million Acies shares, alongside a USD$250m (£182m) PIPE injection funded by BlackRock; ClearBridge Investments; Neuberger Berman Funds; and MGM Resorts International. Following the merger, which is expected to close in Q2, PlayStudios will have a cash and public equity currency figure of USD$290m (£212m) for product development and game company acquisitions.
Andrew Pascal, Founder, Chairman, and CEO of PlayStudios, commented, "From our inception, we set out to create wonderfully compelling games that were free-to-play and offered real-world rewards. We've now demonstrated the positive, long-term impact of this value proposition with our current portfolio of apps, and we're poised to carry that success into new products and new game genres. Becoming a public company and securing the resources and support of key institutional investors will enable us to accelerate our growth as we launch new products, pursue new acquisition opportunities, and scale up our unique playAWARDS loyalty program."
Stillfront Group acquires Moonfrog
Swedish video game holding company Stillfront Group has entered the Indian market via the acquisition of Bangalore-based studio Moonfrog Labs for an initial USD$90m, which will be followed by three additional EBITDA-tied considerations payable yearly until the close of 2023. Moonfrog, best known for board and social card games such as Teen Patti Gold and Ludo Club, generated unaudited net revenue of USD$21m and adjusted EBITDA of USD$12m through the nine months ended 30th September 2020, representing respective increases of 7% and 10% for total Stillfront figures.
"With the acquisition of Moonfrog, Stillfront adds a highly profitable and successful studio to the group and expands our geographic footprint to the Indian Subcontinent, a strategic move into one of the fastest growing mobile game markets worldwide," Stillfront Group CEO Jörgen Larsson stated, "Moonfrog possesses a portfolio of successful games focusing, up until today, mainly on Board and Social Card Games which are highly popular in the region. Moonfrog provides us with a proven platform with experienced talent to build upon and an exciting potential to expand other Stillfront free-to-play games into the Indian subcontinent."
Google shutters Stadia development houses
Google has announced the closure of its Stadia Games and Entertainment development houses in Montréal and Los Angeles, impacting approximately 150 employees. Instead of developing titles for its cloud gaming platform in-house, the tech giant is instead opting to work directly with third-party publishers in a climb-down in its attempts to launch a rival to traditional video game consoles.
A statement issued by Google Stadia VP and GM Phil Harrison reads, "Creating best-in-class games from the ground up takes many years and significant investment, and the cost is going up exponentially. Given our focus on building on the proven technology of Stadia as well as deepening our business partnerships, we've decided that we will not be investing further in bringing exclusive content from our internal development team SG&E, beyond any near-term planned games."
Cloud gamingDeveloperIPO & Public OfferingM&APublisher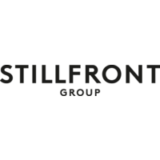 Get the latest news, market analysis, and funding status on Stillfront Group
Get the latest news, market analysis, and funding status on PlayStudios
Get the latest news, market analysis, and funding status on Moonfrog Labs