Roblox to Delay Listing for Second Time; Buildbox Raises USD$20m
by Mathew Broughton on 29th Jan 2021 in News
TheGamingEconomy's Daily Digest brings you the prevalent business stories in gaming. In today's news: Roblox to delay listing for second time; Buildbox raises USD$20m (£14.6m); and Pocket Worlds secures USD$7m (£5.1m) for mobile MMO.
Roblox to delay listing for second time
Roblox Corporation has delayed its plans to publicly list its shares on the New York Stock Exchange in February, after falling under the scrutiny of the US Securities and Exchange Commission (SEC) over how it categorises revenue generated via the sale of its Robux virtual currency. According to an internal memo obtained by Reuters, circulated on Thursday (28th January), the SEC wants revenue derived from consumable products (ie Robux) to be recognised as they are consumed rather than being accounted for under durable lifetime services. The delay follows the postponement in December of its then-mooted IPO, after which Roblox executives instead opted to raise USD$520m (£380m) in Series H funding ahead of a direct listing.
In the internal memo, Roblox Founder and CEO David Baszucki writes, "By adopting that accounting position, our revenue will actually be a bit higher, while bookings, DAUs (daily active users), hours of engagement, and cash flow will not change. It will, however, take us some time to update this change in our financial statements."
Buildbox raises USD$20m (£14.6m)
In a more positive story for video game creation platforms, Buildbox has announced that it has raised USD$20m (£14.6m) for recruitment and to launch a new advertising programme. The platform, which was acquired in 2019 by AdColony founder Jonathan Zweig via his AppOnboard company, has purportedly been used by one million developers to create games which in turn have been played by 100 million players, with prominent examples including Color Switch and Dangle Dash.
Where Buildbox differs from Roblox is its targeting of teen and young adult gamers, whereas Buildbox executives believe Roblox users grow out of the platform at 12-13 years of age. Speaking to Bloomberg, Zweig commented, "This younger generation that's four years old to 18 years old is making games to express themselves. This theme is happening. You see it in Roblox and Minecraft, and that's what we're doing."
Pocket Worlds secures USD$7m (£5.1m) for mobile MMO
Social-first gaming company Pocket Worlds has secured USD$7m (£5.1m) in a Series A financing round led by BITKRAFT Ventures and supported by Everblue Management; GFR Fund; Sweet Capital; BoxGroup; and Oliver Miao (Pixelberry Studios). The investment will be used to support development on its current and future portfolio of sandbox MMO titles, most notably avatar-based creation game HighRise, which has accumulated a userbase of approximately seven million since its launch in January 2015.
Scott Rupp, Founding General Partner of BITKRAFT Ventures, commented "Pocket Worlds has perfected the community aspect of gaming. The team has doubled down on bringing the allure of fashion into a virtual environment catering to the rapidly growing audience of casual female gamers. We believe this team will continue their momentum with this investment and cater to the community of people who are looking for virtual environments to provide a place where they can socialize and ultimately form a connection."
AdvertisingDeveloper SoftwareIPO & Public OfferingMobileTechnology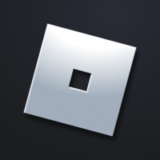 Get the latest news, market analysis, and funding status on Roblox