SkyWeaver dev Horizon Blockchain Games secures USD$3.74m (£2.97m) seed round
by Will Freeman on 19th Jul 2019 in News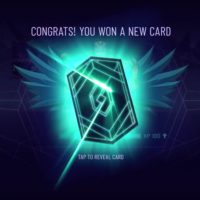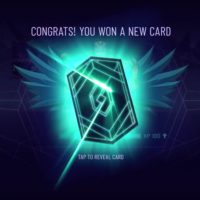 Canadian game dev and blockchain infrastructure outfit Horizon Blockchain Games has completed a USD$3.75m (£2.97m) seed round.
Reddit co-founder Alexis Ohanian's venture fund Initialized Capital led the round, which was also supported by Golden Ventures, Polychain, Coinbase, Digital Currency Group and Inovia Capital. The seed round is likely to be a significant boon to bringing Horizon's game SkyWeaver to market, and to the further development of the company's blockchain video game network Arcadeum, which is pitched as a 'crypto arcade'.
Backing by such significant investors may also be seen by some observers as giving backing and credibility to the still fledgling blockchain gaming space.
The free-to-play SkyWeaver is currently in private beta, and promises to blend 'the best aspects of online and physical trading card games', Players can win cards in game, and then sell and trade them over the Etherium network with real world value. Cards can also be kept for play, or given away. SkyWeaver is due to enter open beta in Autumn this year, supporting PC, mobile and browser.
The Arcadeum infrastructure is equally based on the Ethereum network, and looks to offer players secure wallets that can be used to store their SkyWeaver assets. Arcadeum will also support other blockchain games, while simultaneously providing a platform consumers can use to browse what Horizon is framing as 'the new web', so as to discover other Ethereum-based applications, across and beyond video games.
What is 'the new web'? It's an allusion to the idea that blockchain technologies are ushering in an entuirely new version of the way we are served by the internet.
"Blockchain technology has given rise to the next generation of the web: the internet of value," said Peter Kieltyka, co-founder and CEO of Horizon Blockchain Games. "This new web marks the transition from applications as networks to applications as economies that share and exchange value with their users and co-creators, providing revenue sharing at a protocol level. At Horizon, we're passionate about giving games blockchain super-powers by offering our players the freedom to own and trade their digital items across an open Internet."
"Peter and the Horizon team have impressed me as a company with great passion to make blockchain meaningful for games," added Ohanian. "We are proud to have invested because not only do they have a long term future vision with a desire to make a positive impact on society, they are a far-seeing video games company, making engaging experiences that will give players all the benefits of digital and physical worlds colliding."
The impact of blockchain on games and the economy of the industry could indeed be profound, influencing monetisation, game design, advertising, marketing, publishing, distribution, and even the ecocsytem of the game development sector. Blockchain and cryptocurrencies have certainly been a little over hyped in recent years, but the potential remains.
If you need a refresher on blockchain - of which cryptocurrencies are just one part - consider the very traditional handwritten ledger that might track stock, sales and incoming or outgoings in a small shop of the past. The Blockchain is also a type of ledger. It just happens to be a decentralised digital ledger with tremendous capcity for detail. That means that it exists across a network of computers, rather than in a single location. Any change to the ledger at any point on that network, however small, appears across the network. As such, the decentralised ledger is secure, dynamic, constantly updated and extremely precise. While the traditional print ledger may serve as a limited capacity record held by a gatekeeper at a single store, the blockchain as a ledger could simultaneously track every detail and activity at a global supermarket chain. That could mean tracking every thing from billions of stock items individually, staff movements and single parts used in repairs to delivery vehicles to positions of incoming goods on ships, performance of in-store systems, take-up on promotions and much more besides. That in turn could let the chain of stores increase efficiency, drive down costs, reduce waste, update advertising to the second, track inventory and parts in a logistics fleet, auto-generate staff CVs, optimise freshness of goods at the point of delivery, tie promotions precisely to seasonal supply, and personalise shopping experiences and marketing at an individual customer levels.
The potential in the likes of connected game worlds in particular could have a comparable impact across the the sector, market and industry.
AdvertisingAudienceBlockchainCreativeGamingInvestmentMobileMultiplayerPCPlayersTechnologyUncategorized