Microsoft Gaming Revenue Climbs by 51%; Qiiwi Games Secures SEK66.5m
by Mathew Broughton on 27th Jan 2021 in News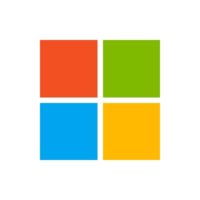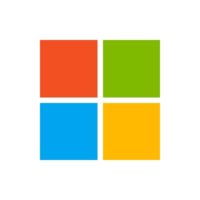 TheGamingEconomy's Daily Digest brings you the prevalent business stories in gaming. In today's news: Microsoft gaming revenue climbs by 51%; Qiiwi Games secures SEK66.5m (£5.85m); and Bally's Corporation Acquires Monkey Knife Fight.
Microsoft gaming revenue climbs by 51%
Microsoft has released its financial results for the second quarter, ended 31st December 2020 of its fiscal year, revealing that its gaming revenue for the quarter grew by 51% to a company-record USD$5.031bn (£3.674bn). This was driven by the release of its next-generation Xbox Series X and Series S devices, which led an 86% year-over-year in gaming hardware revenue, alongside the continued growth of its Game Pass subscription service, with content and services revenue increasing by USD$998m (£729m) through the quarter. During the quarter Microsoft's total revenue increased by 17% to USD$43.1bn (£31.5m), while net income climbed by 33% to USD$15.5bn (£11.bn).
Speaking on the associated earnings call, Microsoft CEO Satya Nadella commented, "We are gaining console share, as gamers recognize the value of our broader ecosystem. Xbox Live has more than 100 million monthly active users, while Game Pass now has 18 million subscribers. And, we are transforming how games are distributed, played, and viewed, bringing cloud gaming in Game Pass to iOS devices and Windows PCs over the next few months[...] In closing, I'm energised by our increasing momentum, and the expanding opportunity fuelled by the structural change brought about by the rapid adoption of digital technology."
Qiiwi Games secures SEK66.5m (£5.85m)
Alingsås-based mobile developer-publisher Qiiwi Games has announced that it has secured SEK66.5m (£5.85m) via the directed issuance of one million shares at a discount of approximately 14.3% compared to its closing price on 26th January 2021. The issue of new shares was purportedly undertaken in order to diversify its ownership base among both domestic and international investors, as well as securing additional capital for general corporate purposes.
Alongside the share issue, Qiiwi Games, best known for casual titles such as Wordington: Words & Design and Backpacker, released preliminary sales figures for the fourth quarter and full year 2020. For the full year, the firm realised a net income of SEK3m (£264,000) from sales of approximately SEK108m (£9.50m). However, Qiiwi Games recorded a net loss of SEK6m (£528,000) for October-December, which it has attributed to recruitment and user acquisition efforts.
Bally's Corporation Acquires Monkey Knife Fight
US gambling service provider Bally's Corporation has entered into an agreement to acquire fantasy sports and esports platform Monkey Knife Fight for an initial consideration of USD$50m, paid in common shares, as well as an earn-out consideration of up to USD$20m payable within two years of the transaction closure. After the closure of the acquisition, expected to take place by the end of Q1, Monkey Knife Fight is set to be incorporated under the Bally's Interactive subsidiary to build out its fantasy sports operations, as well as having its Canadian player database leveraged for other sports betting products.
Bill Asher, Founder and Chief Executive Officer of Monkey Knife Fight, commented, "Since our inception, we have distinguished ourselves from competitors by providing the best experiences for our valued players, forming strategic partnerships with teams, ownership groups and players unions, and acquiring strategic assets to bolster our position in the market. I am immensely proud of all we have accomplished over the past three years at MKF and am confident that the talented Bally's team has what it takes to continue to grow and develop what is already a great business."
DeveloperesportsFinancial ResultsM&AMobilePublisher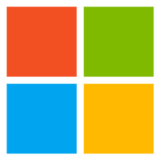 Get the latest news, market analysis, and funding status on Microsoft