IMVU Relaunches as Together Labs; Corsair Shareholders to Raise USD$252m
by Mathew Broughton on 26th Jan 2021 in News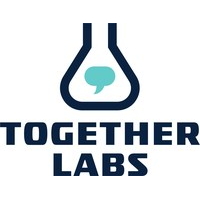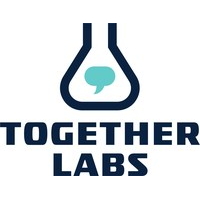 TheGamingEconomy's Daily Digest brings you the prevalent business stories in gaming. In today's news: IMVU relaunches as Together Labs; Corsair shareholders to raise USD$252m (£184m); and Brave Lamb Studio raises zł1.2m (£234,700) ahead of prospective IPO.
IMVU relaunches as Together Labs
Redwood City-based social gaming platform IMVU Inc. has announced that it is rebranding under the new parent company name of Together Labs, and is set to launch a mobile-based user-generated content service, WithMe Entertainment, alongside its previously eponymous avatar platform IMVU. The initiatives are supported by a USD$35m (£26m) strategic investment round led by Structural Capital, NetEase, and others. Following a November ruling by the US Securities and Exchange Commission (SEC) approving blockchain-based cryptocurrency payments within virtual platforms, Together Labs launched its VCOIN digital currency on 12th January, which will be used to underpin peer-to-peer payments within its subsidiary divisions.
Kai Tse, Co-Founder and Managing Partner of Structural Capital, commented, "Together Labs is perfectly positioned for explosive growth in a new entertainment genre that sits at the cross section between social media and gaming. We are impressed with IMVU's growing business and believe new initiatives such as VCOIN and WithMe will propel Together Labs to become a dominant player in the social gaming and interactive entertainment era."
Corsair shareholders to raise USD$252m (£184m)
Video game hardware and peripherals manufacturer Corsair Gaming Inc. has announced that a group of selling shareholders, including current majority owner EagleTree Capital and its leadership group, are set raise USD$252m (£184m) via the public offering of 7.5 million shares at a price of USD$35 (£26) each. Corsair itself will not receive any proceeds from the offering. Following the offering, EagleTree Capital will remain the majority shareholder, while reducing its stake in the Fremont-based company from 76.32% to 68.55%. The public offering follows Corsair's USD$238m (£174m) IPO in September last year and subsequent acquisitions of mobile streaming provider EpocCam and Gamer Sensei in November.
In separate news from Corsair, the firm has confirmed that it will release its fourth quarter and full-year results for 2020 on 9th February 2020, shortly before the Nasdaq market opens for trading. In its prospectus for the share offering, executives have stated they expect Corsair to have generated approximately USD$101m-USD$103m (£73.8m-£75.3m) in net income from net revenue of USD$1.7bn (£1.2bn).
Brave Lamb Studio raises zł1.2m (£234,700) ahead of prospective IPO
Movie Games subsidiary Brave Lamb Studio has announced that it has raised zł1.2m (£234,700) via the public offering of Series B shares at a valuation of zł55m (£11m). The funds raised via the offering will primarily be used to support the development of its upcoming management title Field Hospital, while executives have stated that they plan for Brave Lamb Studios to list publicly via the Warsaw Stock Exchange (WSE), though the date of the prospective IPO has yet to be ascertained.
Michał Dziwniel, lead producer and board member of Brave Lamb Studio, commented, "Thanks to the funds obtained as part of the public offering, we plan to carry out the most important works on the game Field Hospital. We see great potential in it. We want it not to be an ordinary computer game, but a deep emotional experience related to the greatest and often untouched drama in the world of electronic media in the history of mankind, the First World War. We already have a year of pre-production behind us, and we plan to develop an Alpha version next year. The game will be available in the fourth quarter of 2022." (translated)
BlockchainCorporate RoundHardwareInvestmentIPO & Public OfferingPost-IPOSeries BSocial Media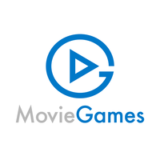 Get the latest news, market analysis, and funding status on Movie Games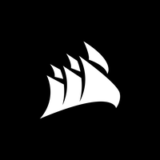 Get the latest news, market analysis, and funding status on Corsair