MTG Increases Innogames Investment; Wizard Games Secures 9-Figure Tencent Funding
by Mathew Broughton on 8th Dec 2020 in News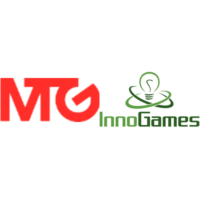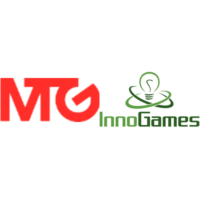 TheGamingEconomy's Daily Digest brings you the prevalent business stories in gaming. In today's news: MTG increases Innogames investment; Wizard Games secures nine-figure Tencent funding; and Quell raises USD$3m (£2.2m) for gamified home fitness.
MTG increases Innogames investment
Modern Times Group (MTG) has announced that it has acquired an additional 17% of share equity in developer-publisher Innogames for an undisclosed sum, taking its ownership in the Hamburg-based studio up to 68%. The two firms have cancelled pre-existing call options which would have seen MTG acquire the remaining 32% of shares, although MTG will be able to purchase a second additional 17% tranche for €106m (£96.2m), representing an EBIDTA multiple of 10x. Following the first 17% acquisition, MTG has formed a new holding group, dubbed MTG Gaming AB or simply "GamingCo", which will hold 100% of the share capital in Innogames, US publisher and gaming portal Kongregate, and any future acquisitions by MTG.
Maria Redlin, CEO and Group President of MTG, commented, "Through the creation of a new joint gaming group together with InnoGames' founders, InnoGames' best-in-class expertise in user acquisition, live operations and business intelligence strategies can now benefit all of MTG's gaming vertical companies, as well as future new acquisitions."
Wizard Games secures nine-figure Tencent funding
Multiplayer video game developer Wizard Games has received a "substantial" investment from Tencent Holdings. Though the exact funding, and traded equity, were undisclosed, executives at the Hangzhou-based studio have confirmed that it received a nine-figure sum in yuan. Wizard Games is set to use the investment for recruitment; international expansion; and the creation of new multiplatform IP. The funded studio is best known for its work in the shooter genre with Battle Teams (生死狙击), which has purportedly garnered 500 million users, and upcoming sequel Battle Teams 2 (生死狙击2), though is also exploring other areas, most notably through its sandbox construction title Sea of Craft (沉浮) due to be released in 2021.
A press statement issued by a Wizard Games spokesperson reads, "A sizable investment by Tencent is a strong recognition of Wizard Games' leading market position and expertise in the shooter game genre, one of the largest and fastest-growing online gaming segments. After years of accumulated experiences, Wizard Games has established a notable track record of scaling user base and gaming development and operations, two of the most challenging aspects of a successful shooter title."
Quell raises USD$3m (£2.2m) for gamified home fitness
Gamified home fitness company Quell has secured USD$3m (£2.2m) in a seed finance round jointly led by Khosla Ventures and Heartcore Capital with supporting investors including Tencent; Social Impact Capital; JamJar Investments; Kevin Lin and Emmett Shear (both Twitch); Naval Ravikant (AngelList); and Josh Hannah (WikiHow). The round values the London-based firm at approximately USD$15m (£11.2m) and closely follows a crowdfunding campaign for its eponymous device, which raised a total of £501,341. The Quell system couples environment-based video games with a Bluetooth-paired haptic resistance device, with the first consumer systems expected to ship in Q4 2021. The home fitness and video gaming have both seen a surge in interest through the coronavirus pandemic, leading to heightened investor interest in firms operating at the crossover between these sectors, as demonstrated by Quell and other recent examples including Zwift, which raised a USD$450m (£337m) Series C round in October, and Jabii, which has raised £26,271 at the time of writing via its IndieGoGo crowdfunding campaign, 289% of its original £9,074 funding goal.
Quell's crowdfunding pitch on Crowdcube reads, "Quell is the first game to offer you a high-intensity, resistance-based combat workout at home[...] We built Quell because we believe exercise shouldn't have to feel like work. We wanted to maximise fun, remove all the obstacles and help people build the exercise habits they want."
ARCorporate RoundDeveloperHardwareInvestmentMultiplayerPublisherSeed