Enthusiast Gaming Secures CAD$42m Deal Financing; Miniclip Acquires Gamebasics
by Mathew Broughton on 20th Jan 2021 in News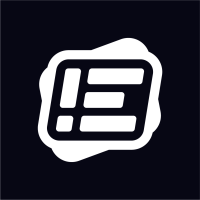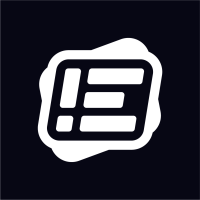 TheGamingEconomy's Daily Digest brings you the prevalent business stories in gaming. In today's news: Enthusiast Gaming secures CAD$42m (£24m) deal financing; Miniclip acquires Gamebasics; and ENJ gaming cryptocurrency approved in Japan.
Enthusiast Gaming secures CAD$42m (£24m) deal financing
Video game media platform Enthusiast Holdings Inc. has announced that it has secured CAD$42m (£24m) in deal financing, consisting of approximately CAD$27.9m in issued treasury shares and CAD$14.1m in selling shares currently held by Blue Ant Media, corresponding to approximately 13.4% of its holdings in the company. An over-allotment option is available, which would raise gross proceeds to CAD$48.3m if exercised. The raised funds are expected to be used by the Toronto-based firm for general corporate purposes and future acquisitions, following its purchase of Omnia Media from Blue Ant Media in August last year.
Commenting on the decision to divest a portion of its holdings in the firm, Michael MacMillan, CEO and Co-Founder of Blue Ant, stated, "Since selling Omnia to Enthusiast late last year, we have seen first-hand a stellar management team working together to achieve substantial growth and brand recognition. We continue to be delighted by Enthusiast's focus, resulting in a fantastic portfolio and prospects. We are selling a small portion of our position to rebalance our portfolio, but continue to be a large shareholder of Enthusiast and intend to stay involved in this remarkable business. Enthusiast continues to be the largest gaming media platform in North America – and the industry only continues to grow. We are more excited today about the prospects of Enthusiast than ever before."
Miniclip acquires Gamebasics
Mobile and online game distributor Miniclip has acquired Zoetermeer-based independent studio Gamebasics, best known for its Online Soccer Manager (OSM) title, for an undisclosed sum. Alongside development of further titles in the OSM series, Miniclip has stated further resources will be allocated to the Dutch firm as it expands within the mobile sports category. Miniclip, which received a majority investment from Tencent Holdings in 2015, has made a number of acquisitions during Q1 over the course of the last three years, with other examples including last year's purchases of Ilyon Games in January (USD$100m/£73.4m) and Eight Pixels Square in March, along with Masomo in February 2019 (both undisclosed sums).
In a statement provided to TheGamingEconomy, Gamebasics CEO Jasper Schwartz commented, "Over the last couple of years, our team has worked hard to make Online Soccer Manager the success that it is today. Together, we have built a company and cultivated a culture that people want to be part of. Miniclip recognized this and valued this in the right way. We believe that Miniclip will give Gamebasics a push in executing our ambitions. Together we will be able to take OSM to new heights and expand our portfolio of games. This partnership is yet another confirmation that the gaming industry in the Netherlands plays an increasing role in our economy. It is an industry that will continue to grow and contribute to employment, careers and the wellbeing of people in the coming years."
ENJ gaming cryptocurrency approved in Japan
Enjin Coin (ENJ) has become the first video game-focused cryptocurrency to be approved by the Japan Virtual Currency Exchange Association (JVCEA). The crypto asset, which executives at eponymous parent company Enjin hope will be used to connect digital economies across multiple titles, will therefore be purchasable on the Coincheck exchange from 26th January via Japanese Yen or via Bitcoin. Decentralised currencies have been touted as a way of underpinning complex in-game economies for several years, and continue to see steady support from the investment community. Recent examples of this include a USD$2.01m (£1.5m) raise in March by Animoca Brands subsidiary TSB Gaming to support its blockchain-based title The Sandbox, and USD$6.5m (£4.8m) in venture funding for in-game item marketplace DMarket in June.
Enjin CEO Maxim Blagov commented in a press release, "From Super Mario to Pokémon and Final Fantasy, Japan is home to pioneering games that hold a lasting place in pop culture. Japan's culture of innovation is directly aligned with Enjin's. We believe some of the world's best blockchain games will come from the Japanese gaming industry, and we will be there to help them leverage this powerful technology to the fullest."