Bilibili to Raise USD$650m (£529m); Three Gates Acquires Majority Stake in Tivola Games
by Mathew Broughton on 29th May 2020 in News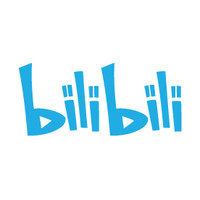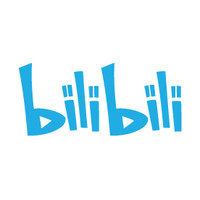 TheGamingEconomy's Daily Digest brings you the prevalent business stories in gaming. In today's news: Bilibili to raise USD$650m (£529m); Three Gates acquires majority stake in Tivola Games; and Kippo secures USD$2m (£1.6m) seed funding.
Bilibili to raise USD$650m (£529m)
Chinese streaming platform Bilibili has announced that it aims to raise a minimum of USD$650m (£529m) through the issuance of convertible senior notes for its American depository shares (ADS), with the bonds set to mature on 15th June 2027. Initial purchasers will also be granted opportunity to purchase an additional USD$100m (£81.4m) in the notes. The funding raised through the issue will be used for research and development purposes as well as expanding the range of content available through the platform, with video games set to feature more prominently on the service having seen significant growth in the past quarter.
While Shanghai-based Bilibili saw a net loss of CN¥538.6m (£61.2m) in Q1 2020, which it has attributed to a significant hike in its marketing and recruitment efforts, the platform saw its user base proliferate substantially, growing 70% year-on-year to 172.4 million. Last month, Bilibili raised USD$400m (£325m) in an equity investment from Sony, valuing the New York-listed platform at USD$7.6bn (£6.2bn).
Three Gates acquires majority stake in Tivola Games
Swedish developer Three Gates has acquired a majority stake in Tivola Publishing GmbH subsidiary Tivola Games for an undisclosed sum. Under Three Gates, Tivola Games will now oversee the development of new mobile IP and will receive all personnel, while Tivola Publishing will be converted to a holding company which will manage Tivola's DVD, PC, and book portfolio. Tivola Games is reportedly developing two new titles internally, while it is also publishing an unknown number of titles from third-party studios.
Don Geyer, CEO of Three Gates, commented, "We see significant synergies between the two organisations – our strengths complement each other perfectly. We look forward to working together building the portfolio of games and strengthening the brands!"
Kippo secures USD$2m (£1.6m) seed funding
Kippo, a dating app designed for gamers, has secured USD$2m (£1.6m) in a seed funding round led by Primer Sazze Partners, NextGen Venture Partners, and IHeartComix. The funding will be used by the Los Angeles-based firm to expand functionality of user profiles, as well as expanding its three-strong team of engineers.
Speaking to VentureBeat, Kippo (Covalent Inc.) CEO David Park commented, "I've been a gamer my entire life. And it's kind of a niche demographic that is no longer niche. It's growing more and more mainstream. Historically, there were so many stereotypes and stigmas about gamers. We know that that's just not true anymore. And this is something that this community really needed."