Huuuge to Raise USD$150m; Nazara Files for Public Listing
by Mathew Broughton on 18th Jan 2021 in News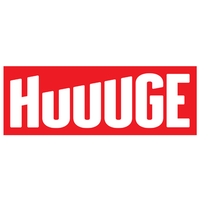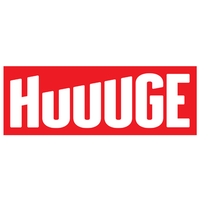 TheGamingEconomy's Daily Digest brings you the prevalent business stories in gaming. In today's news: Huuuge to raise USD$150m (£110m); Nazara files for public listing; and Playtika nets USD$1.88bn (£1.38bn) in Nasdaq IPO.
Huuuge to raise USD$150m (£110m)
Mobile social and casino developer Huuuge Inc. has announced that it will raise USD$150m (£110m) as part of a directed share issuance ahead of its prospective initial public offering (IPO) on the Warsaw Stock Exchange. The Polish firm submitted its prospectus in August this year, and expects to float approximately 25% of the firm upon going public. Following the share issuance, Huuuge Founder and CEO Anton Gauffin will hold the position of the largest shareholder in the company, with approximately 42% of voting rights. Huuuge has reported a year-over-year increase of 30.5% in consolidated revenue over the nine months ended 30th September 2020 to USD$243.5m (£179.1m), and is seeking to capitalise on a vibrant market for video game company IPOs (see Platika story below).
Speaking at the time the IPO prospectus was filed, Gauffin commented, "Video gaming is already the world's most popular form of entertainment and within this sector mobile gaming is the fastest growing segment. Huuuge has established itself as a leader in mobile gaming, bringing together millions of users. We are now looking to the next phase of our growth, developing our pipeline of new games and realising consolidation opportunities, such as our recent acquisition of Playable Platform in the Netherlands and Double Star in Finland."
Nazara files for public listing
Indian gaming and esports media platform Nazara Technologies has re-filed a draft red herring prospectus with the Securities and Exchange Board of India (SEBI), ahead of a proposed IPO which would see the public issuance of 49,65,476 equity shares held by promoters and current investors. After initially filing to go public in 2018, Nazara executives instead shifted its focus to increasing the company's portfolio through M&A, acquiring majority stakes in Halaplay Technologies (INR₹146m/£1.47m) and Paper Boat Apps (INR₹830m/£8.34m) in the June and July of 2020.
The move by Nazara to list publicly was forecast earlier this year when Westbridge Capital, which initially invested INR₹226m (£2.27m) in 2005, exited the firm by selling the remainder of its stake, valued at approximately INR₹10bn (£100m), to Ahmedabad-based Plutus Wealth Management. At the time, Plutus Wealth Management Managing Partner Arpit Khandelwal commented, "We believe gaming will be a prominent form of entertainment and will do well in the next decade. We believe that Nazara is well-placed to leverage on the vast available opportunity."
Playtika nets USD$1.88bn (£1.38bn) in Nasdaq IPO
In the third of today's trio of IPO news stories, Herzliya-based mobile studio Playtika has raised USD$1.88bn (£1.38bn) at a valuation of USD$11.4bn (£8.38bn) through its IPO on the Nasdaq stock exchange, becoming the largest public listing by an Israeli company in history. After going live at USD$27 (£19.86) per share, Playtika (NASDAQ: PLTK) closed the day's trading up 17.11% at USD$31.62 (£23.26), boosting its market capitalisation to USD$14.5bn (£10.7bn). Funds raised from the IPO will be used for general corporate purposes, to expand organically by launching titles in complementary genres such as match-three and narrative, and to fuel inorganic expansion through acquisitions. Over the course of the nine months ended 30th September 2020, Playtika generated unaudited revenue of USD$1.798bn (£1.322bn), an increase of 28.5% from the equivalent period in 2019.
Playtika's IPO prospectus read, "We believe life needs play. One of our fundamental principles is to provide consumers with compelling mobile entertainment experiences that can be played for years. Our goal is to create games that are highly engaging and foster social connection among our players. We build long-term, sustainable games by employing a combination of creative and technical staff that includes storytellers, coders, artists, and data-scientists."
APACEMEAesportsInvestmentIPO & Public OfferingMobileUSA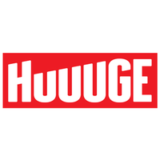 Get the latest news, market analysis, and funding status on Huuuge Games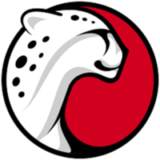 Get the latest news, market analysis, and funding status on Playtika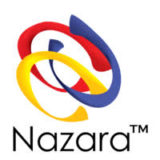 Get the latest news, market analysis, and funding status on Nazara Technologies