European Mobile Gaming Share to Contract; Speedinvest Raises €190m Fund
by Mathew Broughton on 25th Feb 2020 in News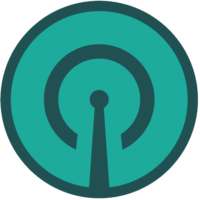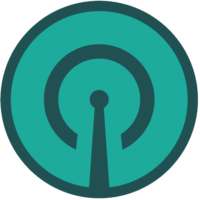 TheGamingEconomy's Daily Digest brings you the prevalent business stories in gaming. In today's news: European mobile gaming share to contract; Speedinvest raises €190m (£159.2m) fund; Sega invests in Flutin; and Xbox reveals Series X capabilities.
European mobile gaming share to contract
The share of revenue generated by games is expected to account for a reduced share of total European app within two years, according to a report published by Sensor Tower. Analysts are predicting that games will account for 55% of app revenue by 2022, down from 66% in 2019, although this is expected to be attributed to an "explosive" rise in revenue taken by non-gaming apps rather than a contraction of mobile gaming in the region. Indeed, Sensor Tower predicts that gaming revenue is set to increase by 72.8% during the period to reach USD$12.9bn (£9.98bn), with gaming continuing to be the leading sector in terms of installs with 12.2 billion, a rise of 19%.
Mobile games will continue to generate the majority of revenue on Google Play, with the sector accounting for 73% of total spending on the platform by 2022 (down from 81% in 2019). Meanwhile non-gaming apps will be the primary driver of revenue through the App Store, with gaming's share falling to 39%. Great Britain is expected to drive user spending across all apps, generating revenue of USD$4.1bn (£3.2bn) by 2022, while total app spending across all markets in the European region is predicted to reach just short of USD$23.5bn (£18.2bn).
Speedinvest raises €190m (£159.2m) fund
Vienna-based venture capital firm Speedinvest has announced the launch of its third flagship fund, with assets of €190m (£159.2m), which will be spent on seed-stage cheques of between €50,000-€1.5m (£42,000-£1.2m) across a wide portfolio of startups in sectors including fintech, "deep tech", marketplaces, and, most notably for gaming, consumer tech. Speedinvest has previously funded a number of companies in the gaming sector, including lead contributions to XR advertising platform Admix (USD$2.1m/£1.6m seed round, 2018) and esports streaming platform Hitbox Entertainment (USD$4m/£3.1m Series A round, 2015), along with supporting a 2016 seed round in mobile playable ads engine Atmosplay in 2016.
Announcing the raising of the fund, Oliver Holle, CEO of Speedinvest, said, "Having been a founder myself, I have a clear view on value creation by investors. You need to deliver sector-specific, operationally relevant input that goes far beyond boardroom advice and cash. In our experience, the best way to do that is to be face-to-face with our founders."
Sega invests in Flutin
Sega has invested an undisclosed sum in Indian mobile music-discovery startup Flutin, as part of efforts to diversify its business into the wider entertainment sector, following the lowering of its financial forecast for 2020 due to poor performance of physical game sales. The funding will purportedly be used by Flutin to expand the platform into international markets such as the US and Japan. According to Flutin CEO Vishu Gupta, "63% of all music revenue in Japan comes from independent artists", which is likely to explain Sega's interest in the platform, as it uses AI to track user listening habits and recommend relevant emerging artists according to their music taste.
Explaining the interest in Flutin, Toshihisa Kiyomiya, management department director of investment at Sega, said, "In markets like India and in areas like streaming music and music-based mobile apps, we see a great potential for growth and innovation. Which is why we're excited to support Flutin as it continues to create value for musicians and music lovers worldwide."
At close of trading, Sega Sammy Holdings Inc. (TYO: 6460) stock has fallen by 3.76% to JP¥1,613 (£11.23) per share.
Xbox reveals Series X capabilities
Microsoft has published new details on the upcoming Xbox Series X console, revealing that the device will be powered by a custom processor powered by AMD Zen 2 and RDNA 2 architecture, which will purportedly deliver four times the processing power of the previous generation Xbox One console, along with 12 teraflops of GPU performance. Microsoft has also confirmed details of its Smart Delivery technology for developers and publishers, which can be used to upgrade titles to the latest version appropriate to the console (i.e. automatically upgrading the game to the Xbox Series X version when the consumer switches from the previous-gen Xbox One device). The Xbox Series X will also be the first console to support hardware-accelerated DirectX Raytracing according to the release.
A statement on the Xbox website reads, "Compared to the previous generation, Xbox Series X represents a superior balance of power and speed in console design, advancing on all technological fronts to delivering amazing, dynamic, living worlds and minimize any aspects that can take you out of the experience. Our job at Team Xbox is to give teams the tools they need to achieve their ambitions and tap into the console's power with efficiency, a few of which we're detailing today."