NetEase Revenue Up 11.2%; Dream Games Raises USD$7.5m
by Mathew Broughton on 21st Nov 2019 in News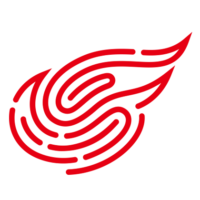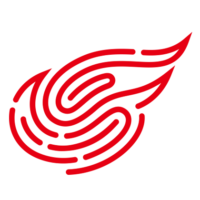 TheGamingEconomy Daily Digest brings you the trending business stories in gaming. In today's edition: NetEase revenue up 11.2%; Dream Games raises USD$7.5m (£5.8m); and Mythical Games secures USD$19m (£14.7m) in funding.
NetEase revenue up 11.2%
Chinese internet and online games provider NetEase has realised revenue of CN¥14.636bn (£1.611bn) in the third quarter of 2019, representing a year-on-year increase of 11.2%, according to the company's unaudited financial results. Gross profit also increased by 8.9% to reach CN¥7.87bn (£866m) The Guangzhou-based firm's gaming division was a significant driver of the growth, with revenue of CN¥11.535bn (£1.270bn), up 11.5% from 2018.
Several new releases in NetEase's home market of China, including the debut of Blizzard Entertainment's World of Warcraft Classic, as well as strong performance in the Japanese market, have been cited as highlights for the company. Outside of gaming, NetEase sold its e-commerce business Kaola to Alibaba for USD$2bn (£1.5bn) in September, and last month completed the initial public offering of Youdao on the New York Stock Exchange.
In a statement, Netease CEO William Ding said, "Online games remain the cornerstone of our business with steady growth from our existing titles and exciting new titles in China and globally. Our flagship title Fantasy Westward Journey Online reached new record high gross billings this quarter. We also advanced our international brand with more hit titles such as Knives Out, Identity V and Life-After in Japan. Going forward, we will continue to focus on the growth of our robust online games business worldwide, as well as create additional value among our evolving businesses rooted in education, music and e-commerce"
Dream Games raises USD$7.5m (£5.8m)
Mobile puzzle game developer Dream Games has raised USD$7.5m (£5.8m) in a seed round led by Makers Fund, with additional funding from Balderton Capital. The Istanbul-based firm will purportedly use the financing to recruit additional staff, taking its team up to 20 in year one and further hiring in year two, as the company prepares for full launch. The move is seen as a further boon for the gaming industry in the region, which has seen recent access including the acquisition of Turkish developer Gram Games by Zynga for USD$250m (£193.6m).
Discussing the funding, Dream Games co-founder Soner Aydemir said, "We don't believe in a hit-or-miss approach towards game development. For us, its evolution over innovation, execution over ideas. We plan to fix the pain points for players in existing games and our experience makes us confident we can build something truly global by focusing on a single high-quality, long-standing game instead of multiple flash-in-the-pan titles. We'd rather people were loyally playing our one game for ten years than losing interest every six months when something new comes along."
Mythical Games secures USD$19m (£14.7m) in funding
Game technology studio Mythical Games has secured venture funding of USD$19m (£14.7m), following seed and Series A rounds last year, bringing total funding for the Los Angeles-based firm to USD$35m to date. The funding was led by Javelin Venture Partners, with other named investors including Avon Ventures, Alumni Ventures, Hashed, Galaxy Digital (Galaxy EOS VC Fund), and Struck Capital. Moreover the firm has announced a series of appointments to its leadership team, including Jeff Poffenbarger (formerly studio head of Oculus VR) as COO, Pete Hawley (former SVP of games at Zynga) as CPO, Nicole Yang (ex Telltale Games and Zynga) as VP of marketing, and Greg Deutsch as general counsel (previously held the same role at Activision). The firm is currently developing its inaugural tile, Blankos Block Party, a blockchain-based MMO.
Announcing the funding and hires, John Linden, CEO of Mythical Games, said, "We are very excited with the support from our new and existing investors, team and board members. We are well capitalised to lead this evolution in gaming economics for PC, console, and mobile games bringing participation from players, brands, esports teams, and influencers directly into the game economics. We believe this new trend will come to dominate games and can't wait to bring Blankos Block Party to market to show this new economy in action and share our platform with other incredible game studios around the world."