Bilibili Esports Raises CN¥180m; 505 Games Acquires Infinity Plus Two
by Mathew Broughton on 15th Jan 2021 in News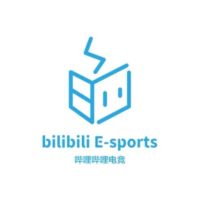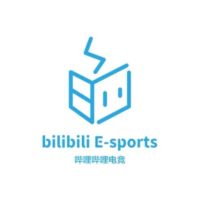 TheGamingEconomy's Daily Digest brings you the prevalent business stories in gaming. In today's news: Bilibili Esports raises CN¥180m (£20.4m); 505 Games acquires Infinity Plus Two; and VSPN completes Banana Gaming & Media acquisition.
Bilibili Esports raises CN¥180m (£20.4m)
Chinese esports organisation Bilibili Esports has announced that it has raised CN¥180m (£20.4m) at a valuation of approximately CN¥830m (£93.9m) in a seed financing round led by the Zhejiang Chuangxiang Cultural Fund and supported by Tianfu Culture Investment and Chengdu B-Ray Media subsidiary Borui Media. This is the first publicised occurrence in which the Shanghai-based firm has raised funds since its formation in 2018, and remains majority-owned by the eponymous Chinese live streaming platform Bilibili, which itself raised USD$1.06bn (£776m) through 2020 via a USD$650m (£476m) convertible note issuance and USD$400m (£293m) corporate equity investment from Sony. According to reports circulating in Chinese media, Borui Media's contribution to the tranche amounted to CN¥50m (£5.6m), equating to a stake of 6.02%.
Commenting on their involvement in the round, Borui Media Director and General Manager Zhang Tao said, "This is a major opportunity for the company to implement the strategy of the municipal party committee and government in a market-oriented manner, and it is also a major opportunity for the company to embrace this growing industry. The cooperation between the two parties will focus on promoting the healthy development of the e-sports industry. It is not "enclosure and construction of venues" in the name of e-sports. Investment is the company's initial strategic layout for the e-sports industry, and it does not rule out that it will continue to seek opportunities for cooperation with the e-sports industry or associated sectors." (translated)
505 Games acquires Infinity Plus Two
Italian video game holding group Digital Bros has announced that its subsidiary 505 Games has wholly acquired Melbourne-based developer Infinity Plus Two (IP2), formerly known as Infinite Interactive, for an initial consideration of USD$4.5m (£3.3m) followed by an earn-out consideration of up to 9% of total realised revenues payable within the next four years. The Australian outfit is best-known for its Puzzle Quest series and the Gems of War title, which was published by 505 Games, and generated pro-forma net profit of AUD$500,000 (£284,167) through 2020 from revenue of AUD$4.3m (£2.4m).
"IP2 is a proven studio with phenomenal success over the years. Their creative vision and extensive experience will be a great addition to 505 Games," said Clive Robert, Head of Free-to-Play at 505 Games. "The F2P market has seen a tremendous amount of growth and rise in popularity over the years and has always been a key facet of the company's growth strategy. As one of the leading third-party publishers of F2P games across multiple platforms, this latest acquisition solidifies our investment in internal development and builds on our library of owned IP."
VSPN completes Banana Gaming & Media acquisition
Versus Programming Network (VSPN) has announced that it has completed the acquisition of esports production company Banana Gaming & Media, a fellow China-headquartered firm, for an undisclosed sum. Banana will reportedly continue to operate as an independent subsidiary within VSPN, offering complementary tournament hosting and streaming service to the parent group's own. The acquisition follows VSPN's USD$100m Series B round led by Tencent Holdings, which was secured in October last year.
At the time of its Series B, Dino Ying, CEO of VSPN, wrote, "Thanks to policies supporting Shanghai as the global centre for esports, and with Beijing, Chengdu, and Xi'an expressing confidence in the development of esports, VSPN has grown rapidly in recent years. After this funding round, we look forward to building an esports research institute, an esports culture park, and further expanding globally. VSPN has a long-term vision and is dedicated to the sustainable development of the global esports ecosystem."