Nintendo to Acquire Next Level Games; Google Workers to Unionise
by Mathew Broughton on 5th Jan 2021 in News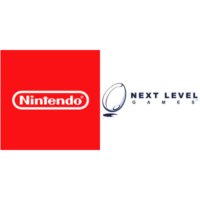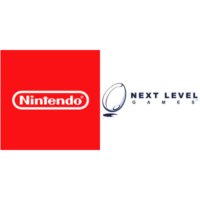 TheGamingEconomy's Daily Digest brings you the prevalent business stories in gaming. In today's news: Nintendo to acquire Next Level Games; Google workers to unionise; and SuperGen Group to build CN¥10bn (£1.1bn) esports centre.
Nintendo to acquire Next Level Games
Nintendo has announced that it will acquire 100% of the outstanding shares in Vancouver-based studio Next Level Games for an undisclosed sum. The acquired firm, which has previously collaborated with Nintendo on a number of titles including Super Mario Strikers and Luigi's Mansion: Dark Moon, is set to operate as a wholly-owned subsidiary upon the expected closure of the transaction on 1st March 2021.
The statement announcing the acquisition reads, "Completion of the Acquisition will serve to secure the availability of Next Level Games development resources for Nintendo, including development expertise, as well as facilitate an anticipated improvement in development speed and quality by enabling closer communication and exchange of staff with the Nintendo development team."
Google workers to unionise
Workers at Google have announced they are set to unionise with the support of the Communications Workers of America (CWA), with aims to tackle issues such as pay disparity, the awarding of controversial contracts, and discrimination. The member-only union will be open to temporary and permanent members of staff across all Alphabet properties. The move represents a significant positive step for unionisation efforts across technology and video game companies, with other examples including the signing of a collective bargaining agreement between Paradox Interactive and two representative unions in June last year. The new union was formed as part of CWA's Campaign to Organize Digital Employees (CODE), which was initiated at the start of 2020.
Nicki Anselmo, Program Manager at Google, commented, "This union builds upon years of courageous organizing by Google workers. From fighting the 'real names' policy, to opposing Project Maven, to protesting the egregious, multi-million dollar payouts that have been given to executives who've committed sexual harassment, we've seen first-hand that Alphabet responds when we act collectively. Our new union provides a sustainable structure to ensure that our shared values as Alphabet employees are respected even after the headlines fade."
SuperGen Group to build CN¥10bn (£1.1bn) esports centre
Chinese property conglomerate SuperGen Group has announced that construction has begun on a CN¥10bn (£1.1bn) International Culture and Creative Esports centre in the Minhang District of Shanghai. The facility will be used to house SuperGen's in-house esports organisation, Edward Gaming (EDG), a 6,000 capacity entertainment venue, an esports-themed hotel, and additional venues including an indoor skydiving arena. As originally reported by The Esports Observer, the first phase of the project will cost approximately CN¥5bn (£566m), with total investment to surpass the CN¥10bn (£1.1bn) mark once the centre is opened, with early 2023 provided as an expected date of completion.
Shanghai has benefitted from government policies promoting the growth of esports within the municipality, with NetEase announcing in 2019 that they were to construct their own CN¥5bn (£566m) esports park and solutions provider VSPN attributing some of its growth to such policies when it raised USD$100m (£73.3m) in October 2020.
ChinaConsoleDeveloperesportsM&AUnionUSA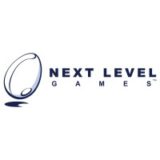 Get the latest news, market analysis, and funding status on Next Level Games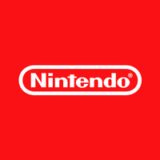 Get the latest news, market analysis, and funding status on Nintendo