Keywords Studios in Dual Acquisition; Embracer Group Secures New M&A Warchest
by Mathew Broughton on 17th Dec 2020 in News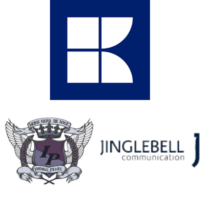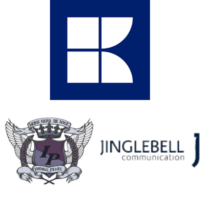 TheGamingEconomy's Daily Digest brings you the prevalent business stories in gaming. In today's news: Keywords Studios in dual acquisition; Embracer Group secures new M&A warchest; and esports to be medalled event at 2022 Asian Games.
Keywords Studios in dual acquisition
Following on from yesterday's purchase of High Voltage Software, Keywords Studios has announced the dual acquisition of video game PR agency Indigo Pearl and Italian recording studio Jinglebell for a total outlay of up to £3.63m.
London-based Indigo Pearl has previously worked with marques such as Epic Games, Niantic, and Ubisoft, and is set to generate revenue of approximately £1.8m and EBITDA of £280,000 through 2020. The agency, which manages traditional campaigns alongside social and influencer marketing efforts, is set to be bought for an initial sum of £1.6m (5.71x EBITDA multiple) in cash and shares, followed by a deferred cash consideration of £400,000 payable three years after completion.
Meanwhile, Jinglebell is set to be acquired for €1.8m (£1.6m) in cash and newly-issued share capital at an EBITDA multiple of 18x. The Milan-based studio has previously worked with gaming brands including Activision, Electronic Arts, and Sega, alongside non-endemic companies such as Barilla, L'Oreal, Vodafone and Nestlé.
Commenting on the acquisitions, Keywords Studios CEO Andrew Day wrote, "We look forward to working with the highly experienced and creative teams at Jinglebell and Indigo Pearl, supporting their growth and building further on our reputation as the leading provider of highly specialised video games services around the world."
Embracer Group secures new M&A warchest
Video game holding company Embracer Group has secured a new credit facility of SEK3.0bn (£266m) from Nordea Bank, which will primarily be used towards the fulfilment of its ongoing acquisition strategy. The facility has an expiry date of May 2022, and takes the group's cash and credit holdings to SEK11.5bn (£1.02bn). Karlstad-based Embracer has been rampant in terms of acquisitions over the course of 2020 as announced in August and November, acquiring a total of 21 firms thus-far for a total disclosed outlay of USD$369.58m (£274.04m).
Lars Wingefors, CEO of Embracer Group, commented, "We see a growing interest in Embracer from experienced and successful gaming entrepreneurs running companies with a strategic and cultural fit. Increased financial capacity enables us to pursue the most attractive inorganic growth opportunities to create a stronger Embracer Group with improved organic growth potential. Going forward our M&A processes will run separately from other corporate events, like quarterly reporting or general meetings. M&A transactions will be carried out on an ongoing basis."
Esports to be medalled event at 2022 Asian Games
Esports will be an official medalled event at the 2022 Asian Games held in Hangzhou, China, joining other "intellectual titles" within the sporting event such as chess. Esports' inclusion as a medalled event follows its presence in the 2018 Asian Games in Jakarta, Indonesia as a demonstration event, where competitions across six titles were featured, namely Arena of Valor; Hearthstone; League of Legends; StarCraft II; Clash Royale; and Pro Evolution Soccer 2018. The move to becoming an official medalled event marks a significant milestone for esports in the APAC region and towards the eventual goal of competitions being featured in the Olympics.
A statement issued by the Asian Electronic Sports Federation reads, "This outcome is a step forward in the right direction as the esports community have been striving hard for the past few years in not only bringing esports into the mainstream limelight, but also a step closer to the biggest stage of all, the Olympics."