Stillfront Group raises SEK1.2bn; Nintendo Mooting Mobile Withdrawal
by Mathew Broughton on 22nd Jun 2020 in News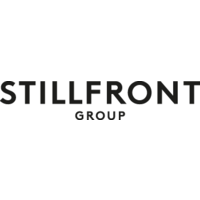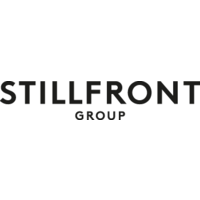 TheGamingEconomy's Daily Digest brings you the prevalent business stories in gaming. In today's news: Stillfront Group raises SEK1.2bn (£102m); Nintendo mooting mobile withdrawal; and eUnited to merge with Backstageplay.
Stillfront Group raises SEK1.2bn (£102m)
Developer-publisher Stillfront Group AB has announced that it has raised SEK1.2bn (£102m) in a directed share issuance to both Swedish and international investors, with the funds to be used to support its acquisition strategy alongside identifying nascent market growth opportunities. To-date, the Stockholm-based group has acquired 14 studios globally, primarily specialising in those releasing free-to-play mobile titles, including the recent purchases of Candywriter (April 2020); Storm8 (January 2020); and KIXEYE (August 2019), for initial considerations of USD$74.4m (£60.2m); USD$300m (£230m); and USD$90m (£74.6m), respectively. A total of 1,558,441 new shares were issued at the price of SEK 770.0 (£65.72), representing a 7.8% premium against the volume weighted average price of the firm's stock on the Nasdaq First North Premier Growth Market over the previous 10 trading days.
Following the raise, Stillfront CEO Jörgen Larsson wrote, "We are very pleased with the response from new investors as well as from existing shareholders. Our ambition is to continue developing Stillfront to a leading free-to-play powerhouse of gaming studios and we see this as an acknowledgment that investors believe in our growth agenda."
Nintendo mooting mobile withdrawal
Nintendo executives are contemplating a near-complete withdrawal from the mobile market, following the continued strong performance of Switch hardware and software, alongside declining revenue generated by its current smartphone portfolio. Despite the mobile games sector seeing extraordinary growth through Covid-19, Sensor Tower data indicates that Nintendo titles such as Super Mario Run are generating less revenue, with the Kyoto-based giant adopting a highly conservative approach to monetisation in response to scrutiny of free-to-play mechanics by Japanese regulators and to protect its brand equity.
Speaking to Bloomberg, Tokyo-based mobile consultant Serkan Toto commented, "Since the release of Mario Kart Tour in fall 2019, Nintendo's mobile pipeline is empty. In a sense, Nintendo's enormous success on console reduced the need and the pressure to put resources into mobile[...] New smartphone releases will come [from Nintendo], but it's very likely these will be just alibi releases to appease shareholders."
eUnited to merge with Backstageplay
Los Angeles-based esports organisation United eSports Inc. (eUnited) has entered into a merger agreement with publicly-listed mobile entertainment and gamification platform Backstageplay Inc., resulting in a reverse takeover of the latter. Following the close of the transaction and capital reorganisations at both firms, which is expected before Autumn this year, eUnited shareholders would hold 60% of the combined entity's stock, which will be listed on the Toronto Stock Exchange Venture Exchange (TSXV), along with the right to nominate three of the five members of the merged firm's board of directors. Once combined, the two firms also plan to undertake a private placement of common shares, with the aim of raising a minimum of CAD$3m (£1.8m).
Should the merger complete as expected, Backstageplay would expand from its current focus on mobile to include esports and social gaming, with the Vancouver, Canada-based firm having reported a net-loss of USD$127,000 (£102,826) for the first quarter of the 2020 financial year, marking the third consecutive loss-making three month period for the firm.
In a press release announcing the merger, Backstageplay CEO Scott White commented, "We recognise that esports professionals, teams, and the industry as a whole has struggled to provide a forum where effective monetisation can occur through gamification. With modest customisations to our technology stack, we can quickly provide the tools for players, teams, and the global esports market to monetise dedicated fan loyalty through social gaming."