Roblox Files to go Public; Skillz Revenue up 92%
by Mathew Broughton on 20th Nov 2020 in News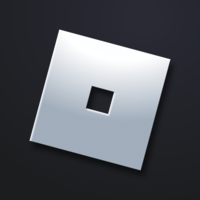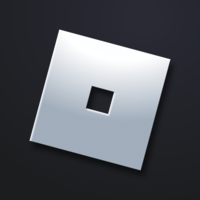 TheGamingEconomy's Daily Digest brings you the prevalent business stories in gaming. In today's news: Roblox files to go public; Skilz revenue up 92%; and NetEase online game revenues reach CN¥13.9bn (£1.60bn).
Roblox files to go public
Roblox Corporation has filed its S-1 registration documents with the US Securities and Exchange Commission ahead of its prospective initial public offering (IPO) on the New York Stock Exchange under the ticker RBLX. While the California-based video game platform has not disclosed how much it will be raising via the offering, nor its mooted valuation, the filings do offer a comprehensive look at the firm's finances. Net bookings for the nine months ended 30th September 2020 were USD$1.24bn (£937m), an increase of 171% from the same period last year, representing an average spend of USD$39.93 (£30.16) per each of the 31,064 daily active users reported through that time. Developers releasing titles through the platform have also earned a total of USD$209.2m (£158.0m) in Robux in-platform currency through January-September, up from USD$72.2m (£54.5m) last year, with nearly 250 of these creators earning in excess of USD$100,000. However, Roblox has not yet turned a profit since its formation in 2006, with consolidated net loss deepening by 131% year-over-year to USD$205.8m for the first nine months of 2020.
Roblox Corporation's prospectus reads, "An average of 36.2 million people from around the world come to Roblox every day to connect with friends. Together they play, learn, communicate, explore, and expand their friendships, all in 3D digital worlds that are entirely user-generated, built by our community of nearly 7 million active developers. We call this emerging category 'human co-experience', which we consider to be the new form of social interaction we envisioned back in 2004. Our platform is powered by user-generated content and draws inspiration from gaming, entertainment, social media, and even toys. Some refer to our category as the metaverse, a term often used to describe the concept of persistent, shared, 3D virtual spaces in a virtual universe. The idea of a metaverse has been written about by futurists and science fiction authors for over 30 years. With the advent of increasingly powerful consumer computing devices, cloud computing, and high bandwidth internet connections, the concept of the metaverse is materialising."
Skilz revenue up 92%
Mobile esports platform Skillz has released its financial results for the quarter ended 30th September 2020, ahead of the expected closure of its business combination agreement with the special purpose acquisition company (SPAC) Flying Eagle Acquisition Corp. The platform revealed that revenue increased by 92% to USD$60m, marking the 19th consecutive quarter of revenue growth, although, as with Roblox, the firm noted a widening net loss of USD$42.9m compared to just USD$5m for Q3 2019.
Commenting on the results, Andrew Paradise, CEO and Founder of Skillz, wrote, "These are exciting times at Skillz. During the quarter, we achieved an important milestone by entering into a business combination agreement with Flying Eagle Acquisition Corp. (NYSE: FEAC) that positions us to be the first mobile esports platform to go public. We drove revenue growth of 92% year-over-year and are tracking to achieve our full year 2020 revenue guidance. Our mission is to make gaming better by providing players with a fair and trusted competitive gaming experience and by enabling game developers to better monetize their content. We believe gaming is the future of entertainment, and in that future anyone can embrace their inner champion. The engagement we see from the players on our platform validates the connection they're making with the community through competition."
NetEase online game revenues reach CN¥13.9bn (£1.60bn)
Joining Skillz, Beijing-based internet service provider and online games group NetEase has released its financial results for the third quarter ended 30th September, disclosing a 20% year-over-year growth in online gaming revenue to CN¥13.9bn (£1.60bn) and stable profit for the division. Of the net revenue figure, CN¥10.1bn, or 72.7%, is attributable to mobile titles. The release of several new titles in both its domestic and international markets, namely Onmyoji: Yokai Koya; PES Club Manager; King of Hunters; For All Time; EVE Echoes; MARVEL Duel, has been cited as driving the observed growth.
William Ding, CEO and Director of NetEase, commented, "The strength of our games business is bolstered by our diverse and growing game portfolio with impressive longevity. Additionally, our robust pipeline of games ready for launch is hugely exciting, and we cannot wait to unveil our game sensations across multiple genres to both domestic and global players in the coming quarters. "
esportsFinancial ResultsInvestmentIPO & Public OfferingMedia & PlatformMobile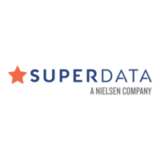 Get the latest news, market analysis, and funding status on SuperData Research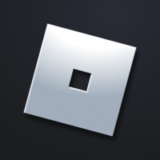 Get the latest news, market analysis, and funding status on Roblox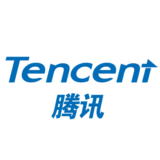 Get the latest news, market analysis, and funding status on Tencent Holdings