Thunderful Group Prepares for SEK750m IPO; Zynga Opens New Texas Studio
by Mathew Broughton on 17th Nov 2020 in News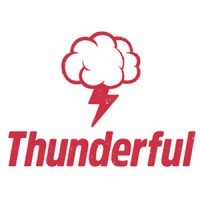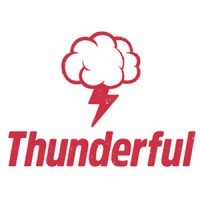 TheGamingEconomy's Daily Digest brings you the prevalent business stories in gaming. In today's news: Thunderful Group prepares for SEK750m (£65.6m) IPO; Zynga opens new Texas studio; and LILA Games raises USD$2.8m (£2.1m).
Thunderful Group prepares for SEK750m (£65.6m) IPO
Following on from the news earlier in the week that it has acquired Station Interactive, Swedish developer-publisher Thunderful Group has applied to list publicly on the Nasdaq First North Premier Growth Market. The initial public offering (IPO) will consist of both existing and newly-issued share capital, and is expected to net the Gothenburg-based firm an estimated SEK750m (£65.6m) at an approximate valuation of SEK3.4bn (£298m). A number of institutional investors, including Consensus Småbolag; Delphi Fondene; and Knutsson Holdings AB, have already committed to purchasing SEK600m (£52.5m) in the offering, subject to conditions. The proceeds from the IPO will be used for a variety of purposes, including expansion of development capabilities, repayment of debts arising from the acquisition of Coatsink Software last month for a minimum of £23m, and for further acquisitions.
Brjann Sigurgeirsson, CEO of Thunderful Group, commented, "In recent years, we have worked hard to establish a structure with synergies within the group. Looking ahead, we will use our strong cash flows for investments within development and publishing of games as well as new acquisitions. We see a high growth rate in the global gaming industry and the gaming share of the population is expected to continue to grow. It now feels exciting to be able to offer new shareholders opportunities to be part of our continued journey."
Zynga opens new Texas studio
Mobile gaming giant Zynga has announced the opening of a new development studio in the United States city of Austin, Texas, which will primarily offer to support to fellow subsidiary studio NaturalMotion on an upcoming title based on Disney's Star Wars IP. Brighton, UK-based BossAlien, itself a division of NaturalMotion, has been leading efforts on the title up to this point. The new Austin outfit will be led by Jeff Hickman (SVP of Games and head of NaturalMotion) and Matthew Hemby (General Manager at BossAlien), with their aim to recruit a total of 25 employees. Earlier in November Zynga posted company-record revenue of USD$503m (£381m) for the three-month period ended 30th September 2020, with its net loss of USD$122m (£92.4m) attributed to its previous Small Giant Games and Gram Games acquisitions.
Hickman commented in a release, "As a longtime Austinite, I know first-hand the immense level of talent and creativity that resides in this beautiful city. We believe that the Austin talent market is highly compatible with our mission of bringing AAA console visuals and deep, compelling gameplay to mobile platforms."
LILA Games raises USD$2.8m (£2.1m)
Bangalore-based mobile studio LILA Games has raised USD$2.8m (£2.1m) in a seed financing round led by BITKRAFT Ventures and supported by Galaxy Interactive alongside a host of angel investors, including Mike Sherrill (Machine Zone); Kristian Segerstrale (Super Evil Megacorp); and Ludovid Bodin (formerly CMUNE). The investment will be used by the nascent outfit for recruitment across multiple departments, as it works on its debut title in the shooter genre.
Commenting on their investment in the firm, Jens Hilgers, Founding General Partner at BITKRAFT, wrote, "LILA Games is made up of an outstanding founder team, and they are focused on a very sizable genre that has room for innovation on mobile. While we've seen many iconic games spawn in the FPS genre on PC, the mobile market is young and extremely popular and will follow. There is a significant opportunity to build out new sub-genres and ample room to explore. The audience is eagerly waiting for new gameplay mechanics and alterations - and that is exactly what LILA Games is building."
Financial results
Enthusiast Gaming - Revenue surged by 133% year-over-year for the three months ended 30th September 2020 to USD$16.3m, though the video game media platform reports a net loss of USD$8.0m (). During the quarter Enthusiast completed the acquisition of Omnia Media, subsequently announcing its application to list on the Nasdaq Capital Market Exchange in November.
Paradox Interactive - The Swedish developer-publisher sees triple-digit percentage growth (102%) in operating profit to SEK187.7m for the third quarter of 2020, while revenue climbs by 75% to SEK282.6m. Growth has been attributed to several titles across the group's portfolio, including Cities: Skylines and Stellaris, while the firm acquired both Playrion and Iceflake Studios in July.
DeveloperIndiaInvestmentIPO & Public OfferingMobilePublisherUS