Griffin Gaming Partners Raises USD$235m; Enthusiast Gaming Applies for Nasdaq Listing
by Mathew Broughton on 10th Nov 2020 in News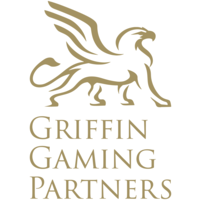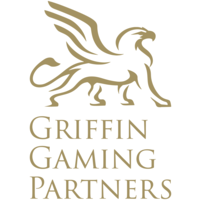 TheGamingEconomy's Daily Digest brings you the prevalent business stories in gaming. In today's news: Griffin Gaming Partners raises USD$235m (£178m); Enthusiast Gaming applies for Nasdaq listing; and ironSource reportedly preparing for IPO.
Griffin Gaming Partners raises USD$235m (£178m)
Griffin Gaming Partners has raised USD$235m (£178m) to invest in the video games industry, with approximately half of the funds going towards gaming platforms and technologies, while the remaining 50% will support smaller-scaled development studios. Similarly, approximately half of the raised capital will support companies based in North America and the other half in international firms. Investments stemming from the fund will range from USD$1m (£760,000) contributions to seed rounds to approximately USD$20m (£15m) in later-stage rounds. The California-based vehicle was founded in 2019 by Peter Levin (formerly Lionsgate); Phil Sanderson (formerly IDG Ventures); and Nick Tuosto (LionTree); and counts firms such as Tactile Games; N3twork; Wave; Wizard; Frost Giant Games; Skillz; Subspace; Discord; AppLovin; and Supersocial, among its current portfolio. Though Griffin Gaming Partners is unable to disclose their limited partner backers, it is believed that they are supported by more than 12 firms across Asia, Europe, the Middle East, and the United States.
In a statement, Levin commented, "Consumer behaviour and technological advances have created unprecedented engagement and monetisation opportunities. GGP recognises these opportunities and remains laser-focused on investing in companies that are serving the three billion gamers worldwide."
Enthusiast Gaming applies for Nasdaq listing
Canadian video game media and esports influencer firm Enthusiast Gaming has applied for a listing of its common shares in the United States through the Nasdaq Capital Market Exchange, with the aim of increasing visibility in the market for both brand and investment purposes. Should the listing be approved, the Toronto-based firm, which owns a range of publications including Destructoid and The Escapist, as well as the Luminosity Gaming esports organisation, will become the first game media and influencer firm to be traded on Nasdaq. Alongside the potential Nasdaq listing, the Toronto-based firm will maintain its current listing on the Toronto Stock Exchange. The mooted listing follows the full acquisition of Omnia Media Inc. from from Blue Ant Media Solutions Inc. for CAD$11m (£6.4m) in cash, 18.25 million common shares worth approximately CAD$24m (£14m), and a vendor take-back note worth CAD$5.75m (£3.36m), which was completed in August.
Adrian Montgomery, Enthusiast Gaming CEO, commented, "We continue to see strong interest from investors both in the US and internationally. A US listing has been on our radar as one of the many strategies to execute as part of our business plan. On the back of the transformative acquisition of Omnia Media in Q3, the timing is right to proceed with a listing. The US is the largest capital market in the world and our most prominent territory in terms of both the company's audience and revenue. A NASDAQ listing is a natural next step for the Company."
ironSource reportedly preparing for IPO
Mobile monetisation and marketing platform ironSource is preparing for an initial public offering (IPO) on the Nasdaq stock exchange for the first half of 2021 at a valuation of between USD$7bn (£5.3bn) and USD$8bn (£6.1bn), according to an anonymous source speaking to Calcalist publication CTech. Should the listing go ahead, the IPO would be the largest to-date by an Israeli company on Nasdaq. ironSource was previously valued at USD$1.75bn (£1.33bn) in October last year when CVC Capital Partners bought a 25% stake in the company for USD$430m (£327m), suggesting a 4x-4.6x climb in valuation in the last 12 months. The desire to go public is reportedly being driven by Viola Ventures, which currently holds approximately 10% of total equity in the Tel Aviv-based firm, though CVC partner Daniel Pindur stated in February that an IPO would take place within the next two-to-four years. At this stage, a traditional IPO is thought to be preferred by ironSource executives, though going public via a special purpose acquisition company (SPAC) has seemingly not been ruled out.
Though neither have been confirmed at this stage, 2021 could be replete with gaming ad tech IPO activity in 2021, with fellow technology firm AppLovin Corp. reportedly preparing to go public in the first half of next year, at a valuation expected to be significantly higher than the USD$2bn (£1.5bn) price tag it garnered in 2018.
Ad TechIPO & Public OfferingMedia & PlatformMonetisationVenture Capital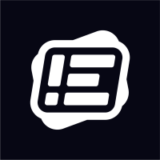 Get the latest news, market analysis, and funding status on Enthusiast Gaming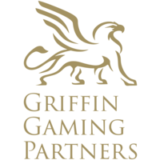 Get the latest news, market analysis, and funding status on Griffin Gaming Partners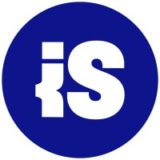 Get the latest news, market analysis, and funding status on IronSource