Take-Two Submits Proposal to Acquire Codemasters; F1's Norris Launches Esports Team
by Mathew Broughton on 9th Nov 2020 in News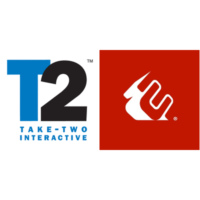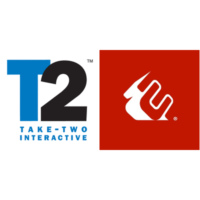 TheGamingEconomy's Daily Digest brings you the prevalent business stories in gaming. In today's news: Take-Two submits proposal to acquire Codemasters; F1's Norris launches esports team; and Microsoft in acquisition talks with Japanese studios.
Take-Two submits proposal to acquire Codemasters
Take-Two Interactive Software has submitted a non-binding proposal to acquire racing title developer-publisher Codemasters for £739.2m, approximately three-quarters of which would be paid in Take-Two share capital, and the remainder in cash. Under the regulations for UK-based public companies, Take-Two has to either submit a firm offer to purchase the Southam-based firm, or back out of a deal, by close of trading on Friday 4th December. Should the firm offer be filed under the terms detailed in the proposal, Codemasters directors have confirmed that the board will unanimously approve the deal.
Codemasters is best known for its licensed Formula One series and first-party Dirt games, building out successful esports ecosystems around each. Meanwhile, as with several companies over the previous six months, US gaming giant Take-Two has been highly active in the M&A market, buying mobile studio Playdots for USD$192m (£146m) in August and Dundee-based Crackdown 2 developer Ruffian Games last month for an undisclosed sum. Last Friday (6th November 2020), Take-Two announced steady revenue and a 38.3% increase in GAAP-adjusted net income to USD$99.3m (£75.4m) over the three-month period ended 30th September 2020.
A statement issued by Take-Two reads, "Take-Two believes that the combination of Take-Two and Codemasters would bring together two world-class interactive entertainment portfolios, with a highly complementary fit between Take-Two's 2K publishing label and Codemasters in the racing genre. In addition, Take-Two believes that it can bring benefits to Codemasters' performance by leveraging Take-Two's global distribution network and 2K's core operating expertise in publishing, including live operations, analytics, product development, and brand and performance marketing."
At the time of writing, Codemasters Group Holdings PLC (LON: CDM) is up 2.87% at £4.835, while Take-Two Interactive Software (NASDAQ: TTWO) closed up 3.86% at USD$175.19 (£133.06).
Update - 10th November 2020: Take-Two Interactive has reached an agreement with Codemasters to acquire the British developer for approximately £726m, of which 25% will consist of cash and the remainder in Take-Two shares. The transaction is expected to close in Q1 2021.
F1's Norris launches esports team
In the second of today's news stories with ties to Formula One, British driver Lando Norris has announced the formation of a new esports team and apparel brand, dubbed Quadrant. While initially focusing on racing titles, Norris aims to expand the organisation to various esports ecosystems. Quadrant has fostered a strategic partnership with esports organisation and agency Veloce Esports, which also collaborates with Norris' F1 constructor McLaren Racing, to expand its online brand presence. Norris becomes the second F1 driver to launch an esports brand in 2020, following the debut of R8G Sim Racing from Romain Grosjean in April.
Speaking to the BBC, Norris commented, "We are starting reasonably small but with the dream of expanding and becoming a much bigger team throughout all esports and not just racing. While racing will be a focus and be a bigger passion than almost any other esports, it is hopefully going to be expanding into many other different categories of esports and games."
Microsoft in acquisition talks with Japanese studios
Microsoft is in active discussions with several undisclosed Japanese studios, ranging from small independent outfits to large developers, as it seeks to expand the market share of its upcoming Xbox Series X and Series S console range in the country. According to analyst contributions to Bloomberg, rival Sony has been shifting its focus away from its home market for the launch of its PlayStation 5 following the failure to hit internal targets for the predecessor PS4 device, opening the door to Microsoft to target Japanese IP. Through 2020 thus far, Microsoft's Xbox One commands a Japanese console market share of just 0.1%, with Nintendo's Switch the leader with 89.8% of sales.
Speaking to Bloomberg, Ace Research Institute analyst Hideki Yasuda commented, "The Xbox has a chance to make Japan its second-largest market after the US if it takes the right steps for years to come. Sony's attention is drifting away and fans have started to notice that."