EA Revenue Down 14%; Take-Two Raises Full-Year Forecast
by Mathew Broughton on 6th Nov 2020 in News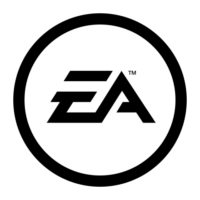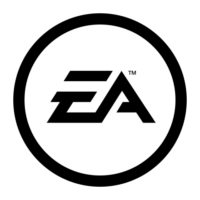 TheGamingEconomy's Daily Digest brings you the prevalent business stories in gaming. In today's news: EA revenue down 14%; Take-Two raises full-year forecast; Sega reports 33% sales drop and sells arcade division.
EA revenue down 14%
Electronic Arts (EA) has reported total net revenue of USD$1.151bn (£881.8m) for the second quarter ended 30th September 2020 of its 2020-2021 financial year, which represents a decline of 14% from the same period last year. Growth of 13.2% was seen across the Californian firm's live services division, which generated revenue of USD$869m (£666m) through the quarter, counterbalanced by a 51.3% decline in full game revenue to USD$282m (£216m). Despite the fall in revenue, the results surpassed analyst expectations for the quarter, however EA internal projections for Q3 revenue of USD$1.68bn (£1.29bn) have fallen short of earlier estimates of USD$2.36bn (£1.81bn). EA executives will be hoping for a strong showing from its FIFA 21 title, released on 9th October, though future earnings for the game are under threat given the ongoing examinations into loot box mechanics undertaken by several European governments, with the firm recently fined €5m (£4.5m) by the Netherlands Gambling Authority (KSA) over the use of in-game card packs.
In a statement, EA COO and CFO Blake Jorgensen wrote, "We are on track to deliver strong growth this year and expect continued growth in fiscal 2022 and in the years to come. Apex Legends is on track to become our latest billion-dollar franchise by the end of the fiscal year. All of our studios continue to execute amazingly well and have enabled us to launch an industry-leading eight games since the beginning of the fiscal year, while continuing to deliver live services content and expand onto new platforms."
At the time of writing, Electronic Arts Inc. (NASDAQ: EA) share price is down 6.09% in pre-market trading at USD$120.51 (£92.33).
Take-Two raises full-year forecast
Joining EA on the results slate was fellow US-based gaming giant Take-Two Interactive, which reported steady earnings for the second quarter of its 2021 fiscal year, ended 30th September 2020. Despite a relatively sparse release schedule, revenue fell by 2% year-over-year to USD$841.1m (£644.4m), exceeding internal projections at the New York-based firm, while GAAP-adjusted net income climbed by 38.3% from Q2 FY 2020 to USD$99.3m (£76.1m). Recurrent consumer spending, including in-game purchases, virtual currency, and add-on content, increased by 56% from last year and accounted for the majority (59%) of total net revenue through the quarter.
Strauss Zelnick, Chairman and CEO of Take-Two, commented, "Our positive momentum continued in the fiscal second quarter with operating results that significantly exceeded our expectations. Our terrific results were highlighted by the outperformance of NBA 2K, PGA TOUR 2K21, and the Mafia: Definitive Editions and Mafia: Trilogy, reflecting our ability to deliver consistently the highest quality entertainment experiences to consumers[...] With the strongest development pipeline in the history of the Company and our ongoing investment in emerging markets, platforms and business models, Take-Two is exceedingly well positioned to capitalise on the many positive trends in our industry and to generate growth and margin expansion over the long-term."
In pre-market trading, Take-Two Interactive Software (NASDAQ: TTWO) share price is up 3.34% at USD$174.40 (£133.62) (correct at the time of writing).
Sega reports 33% sales drop and sells arcade division
Sega Sammy Holdings has reported a sharp sales drop of 33% for the first six months of its 2020-2021 financial year, falling to JP¥110.2bn (£811m), along with an operating loss of JP¥3.0bn (£22.1m), driven by a steep decline in income to its arcade division due to the ongoing coronavirus pandemic. However, its video games division was the lone area of strength for the Tokyo-based firm, reporting revenue of JP¥61.6bn (£454m), up 10% from last year, and a doubling of operating income from JP¥9.7bn (£71m) to JP¥20.3bn (£150m). Recent expansions of existing IP to new platforms and growth in free-to-play sales across Western markets have been cited as driving growth in the segment.
Following the operating loss across the company, Sega Sammy announced that it will be selling 85.1% of share capital in its Sega Entertainment arcade business to amusement rental firm Genda Co. for an undisclosed sum. Furthermore, subsequent to the announcement that the arcade business was to be transferred, Sega also issued a call for 650 employees across the group to take early retirement packages by Christmas (25th December), while several members of the company's executive team will be taking pay reductions of between 5-30% of their monthly salary packages.
Further financial results
Bandai Namco - Results outperform expectations, with video games division up 11.3% to JP¥170.27m (£1.254m). (Further details).
Glu Mobile - company record revenue for the third quarter of USD$158.5m (£121.4m), up 48% from last year, flipping from a net loss of USD$5.1m (£3.9m) to net income of USD$13.4m (£10.3m). (Further details)
Media and Games Invest - Organic growth across portfolio leads to 29% revenue growth to €35.0m (£31.6m), with adjusted EBITDA rising by 61% to €6.4m (£5.8m). (Further details)
Modern Times Group (MTG) - Net sales decline by 13% to SEK912m (£80.0m) as esports vertical continues to take Covid-19 hit, though gaming division hits record-high profit driven by performance of InnoGames. (Further details).