eUnited & Backstageplay Terminate Merger; Ignition Facility Founded
by Mathew Broughton on 4th Nov 2020 in News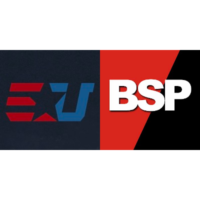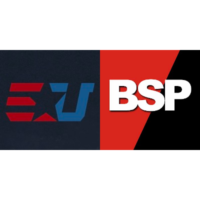 TheGamingEconomy's Daily Digest brings you the prevalent business stories in gaming. In today's news: eUnited and Backstageplay terminate merger agreement; Ignition Facility founded; and Light Brick Studio splits from Lego Group.
eUnited and Backstageplay terminate merger agreement
Los Angeles-based esports organisation eUnited and mobile entertainment and gamification platform Backstageplay, which operates out of Vancouver, have announced that they have terminated the merger agreement brokered between the firms in June this year. Prevailing market conditions and ongoing economic uncertainty driven by the ongoing Covid-19 pandemic have been cited as the reasons behind the termination, though both firms are in active discussions on a strategic partnership to continue their relationship for the foreseeable future.
Under the terms of the original agreement, eUnited shareholders would have held 60% of the combined entity, resulting in a reverse takeover of Toronto Stock Exchange Venture Exchange (TSXV)-listed Backstageplay. Upon the closing of the transaction, the firms were also looking to secure CAD$3m via a private placement transaction. At this stage it is unclear whether either firm is pursuing equity funding on a separate basis to accommodate for the loss of this injection. At the time of the agreement, Backstage Play had reported a loss of CAD$127,000 (£74,200) for the prior quarter, marking the third consecutive loss-making three-month period for the firm.
Ignition Facility founded
Former Riot Games executives Joe Blancato, Steve Jaworksi, and Chris Heintz, have announced the formation of publishing services agency Ignition Facility. The firm, which is headquartered in Austin, Texas, will primarily focus on building player-focused community strategies with its partner developers, with an emphasis on online titles.
Announcing the launch of the agency, Blancato commented, "After years of architecting beta programs, directly communicating with players, crafting award-winning web content, launching AAA MMOs, creating esports programs, managing digital events, and engaging influencers of all shapes and sizes, we want to share that experience with studios looking to further invest in their communities. We believe that modern online games thrive when three distinct elements are present, well-designed, and strategically integrated. Those elements are: a great product, great traditional marketing, and great community development. That last one is where we come in."
Light Brick Studio splits from Lego Group
Light Brick Studio has been spun out from previous parent the Lego Group, becoming an independent development house. The studio will now be free to partner with firms outside of the Lego Group, although it will continue to work on Lego-branded IP following an undisclosed investment from Lego Ventures, the financing arm of the Danish-American toy manufacturer. Light Brick Studio released its debut title, Lego Builder's Journey, exclusively on the Apple Arcade platform at the close of last year.
Karsten Lund, Co-Founder of Light Brick Studio, commented, "We're very excited to be able to expand and continue our journey to create new and interesting experiences, pushing the boundaries of digital play and creativity. While we still feel very much connected to the LEGO family, this independence will give us space to explore the future of creative play even further."